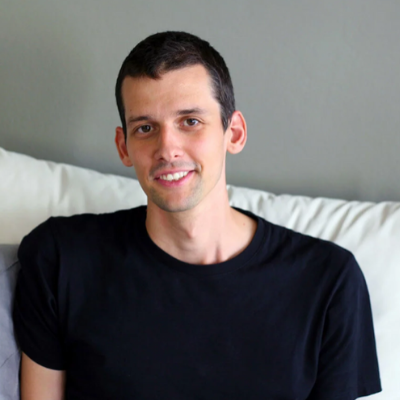 What defines a good cart abandonment email campaign is not sending emails to all visitors who left their basket unattended at checkout. It's not about flooding their inbox for months with different messages (so by then they forgot what they were interested in buying in the first place). Smart as we are, we know that relevance, clarity and precision are key factors of performance.
This is true for business operations, communication and advertising, therefore it's true in the chase of abandoned carts.
Cart abandonment email starts with a target...
Statistics often say a lot about users. If we believe that segmented emails are more likely to have an impact than broadcast email, we should conclude that a carefully targeted cart abandonment email campaign has better chances to result in action. Like any efficient retargeting campaign, evaluating the pertinence of who we send messages to determines the outcome.
Would you send half a dozen emails to a shopper who abandoned a few dollars worth of items in the cart? Probably not, unless the solution you use offers no way of segmentation. You want to target shoppers that are source of profit (high margin products) and big orders ; those that are in the right demographic group (users under 25 years old are likely to prefer quicker methods, such as SMS).
You can even decide to use a cart abandonment email series to move specific inventory. If your are expecting new product arrivals, you can zero in on the abandoned items that will help you make room for a new assortment (perfect opportunity to offer a special discount, with a "last few" catch phrase. Make the offer too attractive to refuse).The point is, sending reminders and follow-ups to any and all cart abandoners is not efficient and in the long run might hurt you more than expected.
...then a timing and frequency strategy...
Your scheduling strategy in cart abandonment email remarketing is equally crucial to your chances at conversion.
Not all products can be purchased in a matter of minutes. Something that represents a significant amount of money is likely to mean the shoppers need time to think, maybe price compare, leave the cart to give themselves time. The purchase window is different than for more impulsive, less expensive products.
Now you need to establish the frequency of emails you will send. There again, targeting your audience will help you determine if one message is enough due to cart content or transaction amount, or if 2 or 3 are required. You would not send cart abandonment emails reminding your customers their fan is still pending weeks after they left your site. They hopefully found a better offer to bring them relief.
There is no universal truth in email timing and frequency, but based on statistics and eCommerce and users feedback, up to 2 hours after abandonment is a good time to send the first reminder. Don't send so many that you will alienate your audience and give them the impression you are trying too hard. Insistence can be perceived as lack of confidence in your products and brand. With an average of 3, you can cover about 3 or 4 days, when your shoppers may still present intention of buying. Naturally, you last email should offer them something special, as the ultimate and last chance to grab that cart.
Cart abandonment email strategy is by no means outdated. While the control you have over the customers intentions, or the ways to understand why they didn't complete their purchase are limited, placing yourself in their inbox can engage them. It is the first step towards building a relationship and gain loyalty.