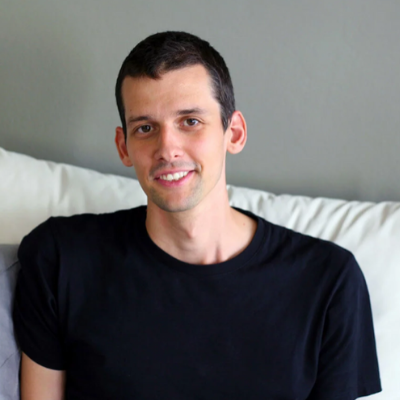 Shopping cart conversion is at the forefront of any online retailer retargeting strategy. Past the ways to keep visitors on a website (with mixed results), after the improvements made to user friendliness and easier checkout process, the virtual retail industry still suffers from nearly 68% of cart abandonment, one to two thirds happening at checkout, where the customer is most qualified.
Why Focus on Shopping Cart Conversion?
Beyond the obvious answer "to sell more", why should an online store focus on cart conversion? There is more to making a sale than just move inventory and increase revenue. Consider the value of the customer you acquired:
$ value: one extra sale that day.
Future $ value: more purchases from that customer. With minimal investment, you can start building a long lasting relationship to keep him as a loyal shopper.
Future $ value: chances the customer will share his experience on social media and bring fresh traffic to your site.
Immeasurable value: the customer and members of his network become faithful followers of your brand and products and build your reputation and standing.
With just one shopping cart conversion, you can contribute to lowering the abandonment rate for your business, gain fresh organic traffic (which gives you the opportunity to decrease your customer acquisition cost), increase your profits and boost your visibility.
Where to Focus on Shopping Cart Conversion?
This is where it gets interesting, since we are tempted to try and convert all, visitors and abandoners alike.
Close to 95% of visitors won't make a purchase on their first visit. If your strategy for shopping cart conversion consists of reclaiming them all, you face a lot of work for uncertain results and you run the risk of sending unclear messages (pop ups, discounts, reminders, related products, …) It may not be cost effective to want it all.
In the 69% of cart abandoners, we find the bargain hunters. Those shoppers either price compare or know a good offer may come up if they attempt to leave your site. Before shrinking your margin with a discount, carefully evaluate the value their shopping cart would bring. Not all baskets are worth retargeting, so make sure the tools you use allow to set parameters for a better ROI. We are left with the shoppers who matter most, those who abandoned their cart at checkout.
They made their intention to buy clear, ready to part with their money in exchange for your product. This is where your shopping cart conversion campaign should focus first: claim the qualified prospects as yours and do not let them leave with the feeling of a disappointing experience.
Shopping Cart Conversion with Carts Guru
The solution to optimize cart conversion is tailored to reach those extremely qualified customers. The tool offers the possibility to get in touch with the shopper and follow up in real time, as opposed to a passive e-mail reminder campaign.
You can generate conversation with an automatic call action. This is particularly profitable if the abandoned cart has a high dollar value. If there were any concerns about the products or uncertainty in the buying process, a phone call is the opportunity to address them.
You can send a text message reminder. Knowing the responsiveness of mobile users, this option is ideal for smaller transactions. Depending on the level of commitment of your prospect, you can send several messages and offer a promotional benefit at some point.
No more waiting not knowing if your e-mail made it through, no more waiting for the recipient to read the email (only half of them do) and no more waiting for the customer to take action.
Last but not least, you can reclaim carts with a text message/Callback option. You leave the choice to the customer to be called back and have the opportunity to receive a personalized response. All actions are triggered based on parameters you establish, so you constantly have control over the eligibility of a shopping cart. Access to a dashboard lets you track performance and adjust where and when needed.
The shopping cart conversion rate can be as high as 20% ( some experience a rate of 40%), against a 5% to 8 % with passive retargeting via email.
The performance of a shopping cart conversion strategy is as much in the resources you allocate as the understanding of the online retail industry as a whole. Everyone plays a role, you as a merchant, your customers and solution providers. The curse of shopping cart abandonment leaves a large portion of the pie unspoken for. Grab your share!