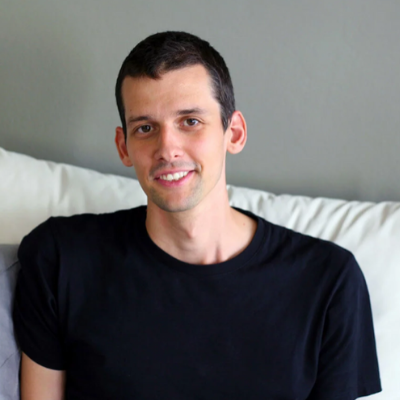 A retargeting campaign cannot be efficient or cost effective if we don't understand the shopping cart abandonment behavior. The process of buying traditionally involves psychological triggers, from the moment the shopper decides to look for a product to the purchase itself.
The virtual environment of eCommerce mimics the in-store process, but the shoppers don't just turn around. Rather, they abandon their cart, either to make a statement or because they reached the last step of their quest. In the U.S. only, there were over 200 million online consumers in 2015, for a sales volume of nearly $250 billion according to the U.S. Census Bureau. But almost 670 million online users added one or more product to their basket without finalizing the purchase... Shopping Cart Abandonment Behavior: Lack of Intention to Buy.
If you know your audience, you can please it… Beyond the cheesy line, it is merely common sense. One would not sell ice to an Eskimo (or a really good salesperson, though gaining loyalty might prove difficult).
The online shopper is not necessarily an online buyer, an important distinction when it comes to the real value of an abandoned shopping cart.
Researching about products
About 42% of online shoppers are researching about products: specificities, technical information, features and benefits…
The behavior is not the same in researching a product as it would be with an immediate intention to buy. Those shoppers take time (for a future commitment), or simply gather knowledge. While they may go as far as the checkout page, they are likely to abandon their cart once their curiosity is satisfied.
Some of those visitors are using online stores to compare prices. In order to have all the information they need before making a decision, they need to almost complete the buying process. Unless each product page includes a cost calculator, that step is where they find the all-inclusive price of the item. There again, depending on where your eCommerce site is in the comparison path, and your competitiveness, the bargain hunter contributes to the dreaded shopping cart abandonment statistic.
Online Window Shopper and virtual wish list
The shopping cart abandonment behavior is not always a silent complaint or a sign that the customer is displeased.
Much like strolling down Market street, online users like to imitate shopping by placing items in a cart they have no intention of "taking home". There is something deeply satisfying about imagining we can own something with a simple click. The shopping cart may even grow due to product suggestions, leading the visitor to think it's a good idea only to regret it at some point.
Another way the shopping cart is used is as a virtual shopping list for a possible purchase later. While browsing a site, the shopper finds it convenient to add the products, as a reminder of interest or future need. This relates to the virtual wish list: we like a product but are not quite ready to justify the expense, or we need further information to make it through.
Answers to Shopping Cart Abandonment Behavior
Retargeting solutions to boost shipping cart conversion are not always providing the tools to separate abandonment with intention from abandonment without intention. Online shoppers who do product research, price comparison or virtual wish lists get the same response customers who were fully committed to buy (pop ups, emails, coupons…).
The conversion rate can only be low, since the shopper is in no way engaged and convinced to take it one step further. The ultimate solution to address shopping cart abandonment behavior is to be able to qualify the shoppers' degree of intention.
Choose a direct, personal and automatic method to engage the prospects by giving them the opportunity of interaction with sales staff. One can obtain a quicker response from a phone call or a text message than from an email.
Shopping cart abandonment behavior is the subject of many studies and surveys. Considering the volume of revenue lost, we can understand the needs for online retailers to gain insight and better understanding of their site traffic. Once able to sort through shoppers with intention to buy and shoppers without, a customized solution is easier to implement and results are more efficient.