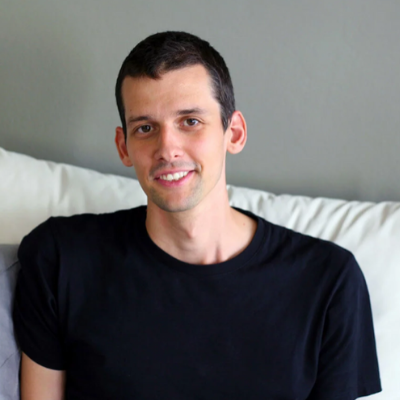 What eCommerce cart abandonment strategies should you consider implementing to prevent your revenue from being lost in cyberspace? Somewhere in your online store, carts are left unattended showing dollar signs but no "submit order". You are not quite sure why, unless you get the reason directly from you customers.
The rise of online shopping is bound to increase the number of unfinished transactions. For your business, it means difficulties to manage inventory, profit that is not where it could/should be, and a growing need to do something about it.
On site eCommerce cart abandonment strategies
You can learn a lot from abandoned carts: what items they contain and where in the buying process they are abandoned are information that can point to what the problem might be. But ultimately, improving the overall onsite experience is a smarter way to lower the probability of cart abandonment. Keeping in mind that many factors affect the shoppers perception of your brand and that the navigation and purchase process are crucial to successful conversion, no detail is too small, no improvement too insignificant.
What are customers looking for when they visit your store? An answer to their need (product, subscription, access to information...); a simple process; a sense of trust and security. All these element are key to convince the shoppers they make the right decision by buying your products or services. To answer needs, make sure your assortment is well organized, well presented and well informed. Providing answers before the questions are asked is a great way to build confidence: prices, shipping charges, warranties and return policy address the "what to expect question".
If you are not sure of what the shoppers need to know, give them more than they need, in a clear, uncluttered way (do not go overboard and have such content that they are distracted from their intention). Observe what your competitors do in their eCommerce cart abandonment strategies. Shop their products (yes, they are the same as yours, but you can learn from the experience) and make a list of what works and what doesn't.
Improve the process. It may have been said time and time again, but some online stores still do not offer the best shopping experience: quick, easy to understand, user friendly. You eCommerce cart abandonment strategies must include simplified checkout, easy "save cart" function, clear step by step progression and no technical mishaps (think broken links or pages that take too long to load) and no distractions (keep pop ups to a minimum, contain cross sell or upsell to a few products only).
The customers shop online because it's convenient and give them access to virtually anything. If you slow them down because your strategy didn't include on site optimization, any other effort and resources you spend to reclaim them is a waste.
Retargeting eCommerce cart abandonment strategies
With all that said, understood and implemented, you will still face cart abandonment. It's the name of the game, shoppers get distracted, change their mind, need more time to think, go price compare. They put their cart aside for later and things get in the way so they forget about it. If the shopping experience you offer is one of the best (you've done your testing at this point), the abandonment is likely to happen after the checkout process has begun. This gives you an interesting edge over the sites that are still trying to figure out why customers prefer free shipping or guest pass.
The difference in eCommerce cart abandonment strategies lies in the qualification of the (re)target. Past a certain stage, you have your customer's name, phone number and email address. This means you have all you need to efficiently remind them they had an intention to buy, and maybe needed a slight push. You may choose to design targeted ads that follow the shoppers wherever they go. You can send personalized emails and text messages (particularly efficient with the mobile commerce users). You can enter directly in contact with customers by phone so all hesitation is answered in real time (this allows you to gain great insight about what could prevent a visitor from buying your product).
At this point in crafting your eCommerce cart abandonment strategies, go back to what you know is important: answer to a need (information, coupon, extra value...); a simple process (click here, go to your cart…). If your business is online business, you are painfully familiar with the staggering amount of lost revenue online shopping "generates". You eCommerce cart abandonment strategies have two objectives: erase obstacles on your site that could prevent shoppers to complete their purchases and optimize your conversion rate of the shoppers who did anyway. You will never achieve a zero abandonment rate, but you can certainly get some of that revenue back. It's only yours.