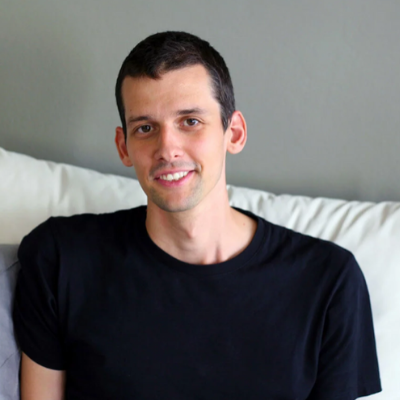 If virtual buying has become as easy as 1-click with some companies, the process is still a trek for most shoppers and improving the shopping experience to increase the online cart conversion rate should be a priority for eCommerce retailers. Customers have many occasions to leave a site and every step is an opportunity to delay losing a visitor.But when it comes to shopping cart abandonment, the occurrence is even more upsetting: imagine your shopper is ready to pay, then put his money back in his pocket and proceeds to the exit.
The buying process that kills online cart conversion
The shopping cart abandonment statistics of 68% or so (we know it too well) cover both window shoppers and qualified buyers, i.e. the customers who make it past the first step of the checkout process. A Forrester study even uncovered the sad truth that 89% of consumers have abandoned their cart at least once.
We've already talked about ways to minimize site abandonment with better and easier navigation, improved content and access to product details. But for the ready, willing and able customers, the experience still needs a major makeover before implementing retargeting campaigns. As of today, in most eCommerce platforms, the checkout process is designed with specific requirements in mind rather than the comfort of the shoppers and the desire to make this about them, and them only.
It is easy to believe the deal is in the bag when the visitor is in line for the register. It is also a grave mistake, as online cart conversion fails at that stage and leaves us with 15% to 30% of cart abandoners.
What happens to the customers once they have added their items to their cart?
They proceed to checkout
They review the cart content and can apply a promotion code
They are asked to identify themselves (returning customer or create an account)
They enter their billing information and shipping address if different
They select a shipping option
They enter payment details
They confirm with a sigh of relief.
Seven! Seven steps, on average, necessary to finally part with money and hope the order makes it the way it's supposed to (and where it's supposed to). For each of these, the shopper has a chance to turn around and send your online cart conversion rate to the bottom.
Simplify the process, eliminate steps, offer guest checkout, offer free shipping, several payment options (to cover all that is available nowadays, including eWallets)... Those are fixes easy to implement to reduce the leakage. But improving the checkout experience may not be enough for some consumers. They still have a reason to leave your site, and you have limited ways to know why.
Keep in touch to reclaim your online cart conversion rate
Live chat is also a great way to address a specific concern. The possibility for the customer to obtain an immediate answer to a question can make the difference between completing a purchase or leaving due to lack of responsiveness. The icon is prominent enough that one can consider it the last step before it's over. It is interesting to observe eCommerce retailers' behavior when it comes to retargeting shopping cart abandoners. In some cases, they try and hit the prospects left, right, day, night via posts and ads and emails.
Yes, increasing your digital footprint is a necessary tool to keep the interest alive. There is, after all, an abandoned cart waiting for its owner to come get it. Carefully crafted digital retargeting campaigns can keep your shoppers interested and eventually convince them to come back and finalize their purchase. Through a mix of media and a reasonable number of reminders, you can virtually reconnect and possibly provide answers to those who left your store with an unfulfilled need.
A performing, efficient solution to increase online cart conversion is to keep the conversation going by interacting with the prospects in real time, automatically and personally when shopping cart abandonment occurs.
Carts Guru allows online retailers to set up parameters that trigger contact via phone or text messages as soon as a cart is abandoned. The shoppers can be called back by customer service and receive an immediate solution to their problem (think payment failure, or technical questions). The personal engagement creates a unique experience for them and proportionally increases online cart conversion.
Online cart conversion is a major concern for online retailers as there is so little control over the consumers' behavior. They need to constantly focus on improving the virtual shopping experience through technological fixes and innovative methods to establish contact, much like salesmen would in a brick and mortar store.