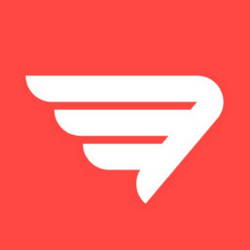 According to Walker Sands, customer experience will overtake price and product as a key brand differentiator by 2020. And it's no surprise. Online shoppers are increasingly associating low prices with poor product quality and substandard service, while online sellers need a more sustainable way to stand out against competition whose prices are so low.
86% of shoppers are willing to pay more for great customer service, but with other brands realizing the same, having a great experience on your eCommerce store is no longer good enough. Instead, you need to be unforgettable - here's how to do that.
Get your customer experience right
Customer experience can be thought of as a story. It includes the journey a customer has from when they first click onto your website right up until when they receive their order. Key components that contribute to the customer experience, good or bad, include ease, speed, engagement, and quality.
If the experience has been unforgettable, it can result in repeat purchases, brand loyalty, and glowing customer reviews. But, if the experience has been negative, it can lead to customer loss, negative reviews, and a stained reputation.
How to build an unforgettable e-commerce experience
In true storytelling style, let's look at how you can create an unforgettable experience that leads to a happily ever after.
Introduction: Advertising
Stories begin with meetings and introductions, and first impressions are vital to gain both readers' and shoppers' attention. Your customer experience begins the moment a shopper comes across your brand, whether that's through Google, social media, or a recommendation.
That means you need to advertise to the right audience, or risk souring the experience with irrelevant ads.
Target relevant short- and long-tail keywords.
Use negative keywords to prevent your website from appearing in irrelevant search results.
Test social media retargeting ads to target shoppers that have already shown an interest in your website and products.
Create relevant landing pages based on your target keywords and audience.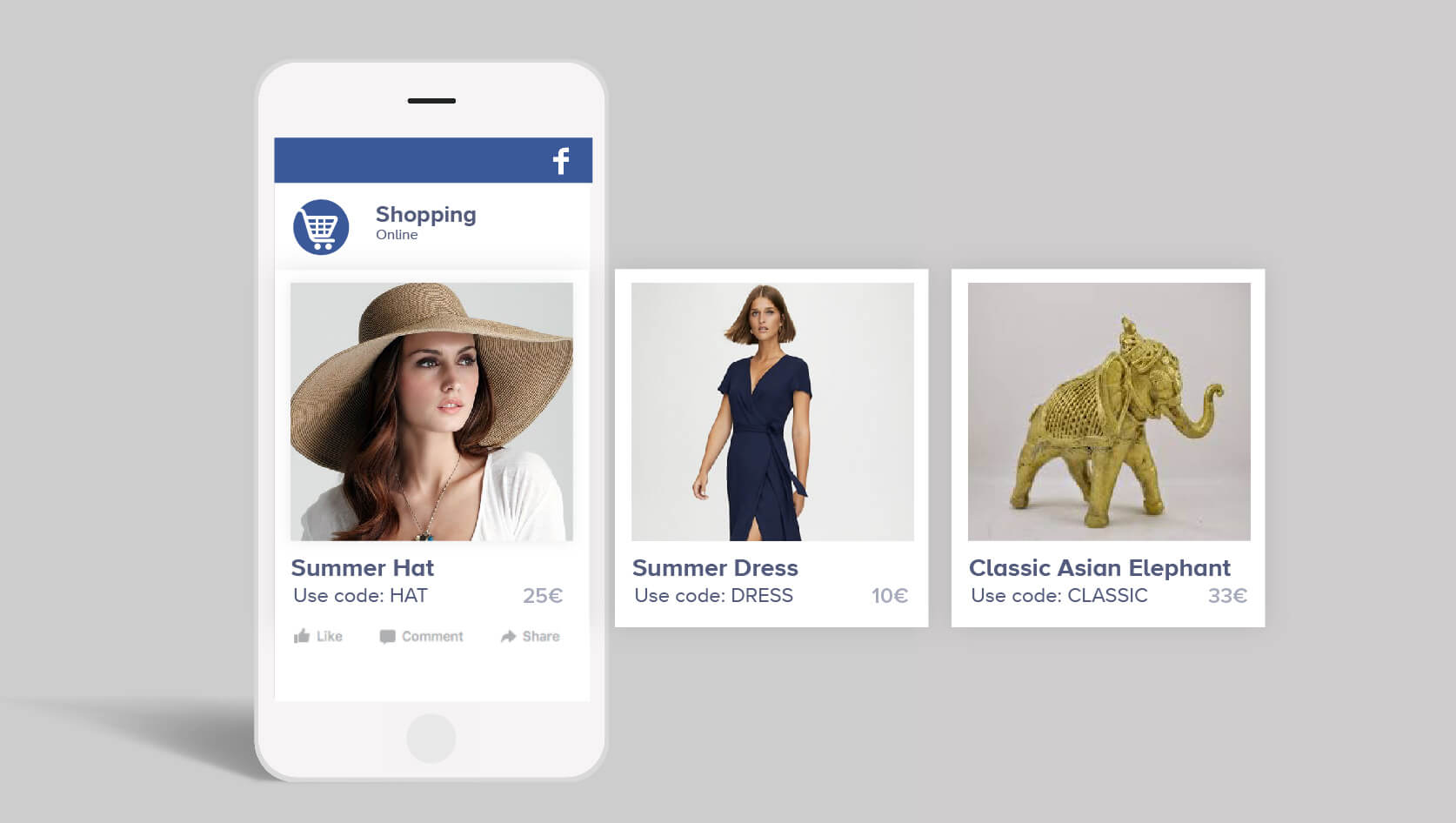 Body: Your eCommerce Store
The next stage in your unforgettable experience is your eCommerce store. Website issues dominate the top reasons for cart abandonment, from errors and crashes to complicated pages and unclear costs.
Since your customers are spending the largest proportion of their experience on your eCommerce store, it's imperative that you go above and beyond to ensure your site is one shoppers will remember.
Website design
Make your eCommerce store easy to navigate and enjoyable to use with clear menus, quick-loading pages, and content that engages shoppers in your brand story.
Product pages
Use detailed descriptions, clear photographs, fast shipping tags, and product videography to give your customers that in-store experience online - ensuring that what they receive is what was advertised.
Fast shipping countdowns
Help customers receive their orders on time by visually displaying how long they have left to order to receive items within two days. The example below shows a fast shipping timer on a Shopify store using Deliverr's 2-day delivery program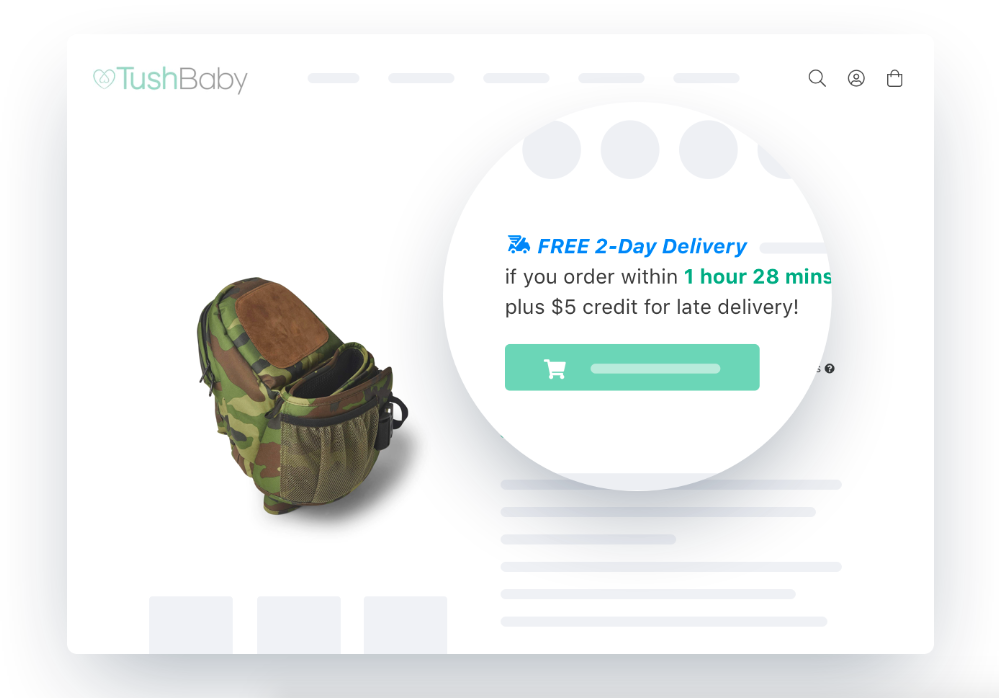 Reviews
Offer shoppers plenty of social proof and reassurance by including customer reviews, photographs, and testimonials to help them along their purchasing journey
Plot twist: Cart abandonment
Not every customer journey is as seamless as you would like. Cart abandonment rates currently stand at 69.57%, but an abandoning visitor doesn't spell the end of your customer experience. In fact, it gives you an opportunity to use cart abandonment emails, texts, and Facebook messages to create an outstanding experience.
Offer help: Demonstrate your customer service by asking if something went wrong or if the customer had any questions.
Provide a discount: Show customers that you care about their business while meeting their love of value by offering a deal for completing their purchase.
Link back to checkout: Provide customers with a quick and easy way to pick up where they left off, making even this process a seamless experience.
End: Delivery
The customer experience doesn't end as soon as they hit the 'buy' button. Delivery is one of the most crucial stages in your story, as you need to prove you can deliver quality items quickly and as promised.
Make the delivery experience unforgettable by optimizing your shipping and fulfillment methods. Consider sending purchase confirmation emails to reaffirm customers that you've received their order, and it's on its way.
And most importantly, ensure fast delivery. Take the guesswork out of delivery dates by guaranteeing your deliveries to arrive within a specific timeframe.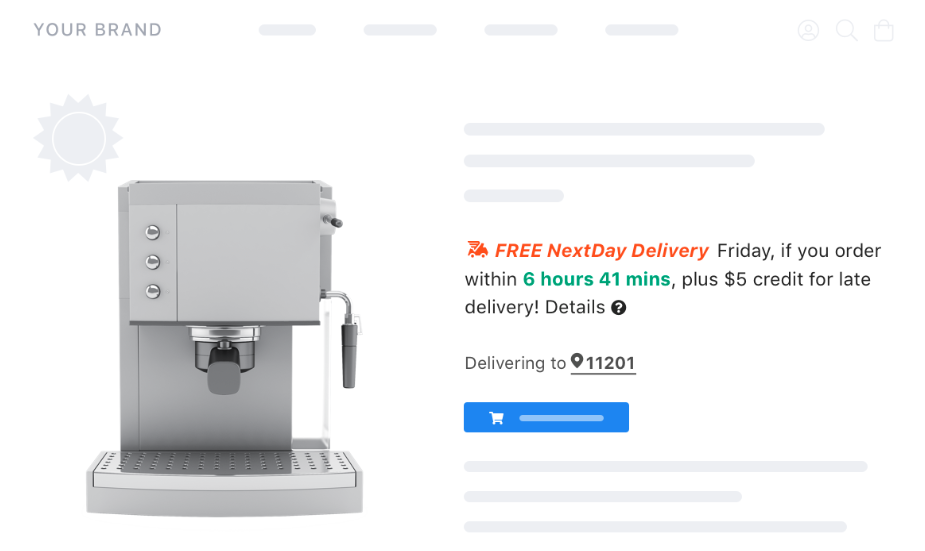 The happily ever after
You don't want your customers to have one unforgettable experience; you want them to have a lifetime of unforgettable experiences. Drive repeat purchases and increase customer lifetime value through customer service, personalized thank-you's, and by selling on multiple channels.
Customer service
Mistakes happen, but as long as you quickly rectify them and keep the customer informed, it doesn't have to ruin the journey. Consider crediting customers for late deliveries, fast-tracking replacement items, and actively seeking feedback from customers.
Thank you emails
Post-purchase thank you emails are a great way to sign off the customer's journey. They show the customer you care about their order while keeping your brand in mind for future purchases. It's also an opportunity to ask for honest customer feedback and product reviews.
Multi-channel selling
Be wherever your customers want to shop by selling on multiple sales channels. Multi-channel selling enables existing customers to use marketplace gift cards and their preferred fast shipping programs while staying loyal to your brand.
Plus, with different audiences on different sales channels, you could introduce new customers to your brand.
Summary
The future of eCommerce success is all about customer experience. Make yours unforgettable by optimizing your customer journey from beginning to end using these top tips to stand out.
About the Author
This is a guest post from Rachel Go, who handles content and partnerships at Deliverr. Deliverr provides fast and affordable fulfillment for your Shopify, Walmart, Amazon, and eBay stores, helping to boost sales through programs like 2-day delivery for Shopify, Walmart 2-day delivery, Seller Fulfilled Prime, and eBay Fast n' Free.
Deliverr's FBA-like multi-channel fulfillment comes with clear pricing, easy on-boarding and a hassle free experience so you can focus on growing your eCommerce business.