Written By
Louise
On Apr, 8 2020
5 minute read
SMS marketing is effective, highly profitable, and an underutilized medium all around the globe. When using the right marketing automation platform, SMS campaigns are cost-effective, time-saving, and can be set up and launched in just a few clicks. The opportunities for any e-commerce marketer are huge.
This article explains the many benefits of SMS marketing for e-commerce, enough to motivate any e-merchant to get started with SMS.
Ready to drive revenue and grow your e-commerce business with SMS marketing? Let's dive right in.
What is SMS marketing?
SMS (short message service) is the most used data service in the world, with 270,000 SMS messages sent every second and approximately 5 billion people regularly using the channel, the vast majority of the world's population.
SMS marketing is a way for e-commerce companies to turn this huge group of people into customers. E-merchants directly contact potential customers through their mobile phones with personalized promotional messages and offers. These promotions and offers come in the form of clickable links that direct the recipient straight to the online store to make a purchase.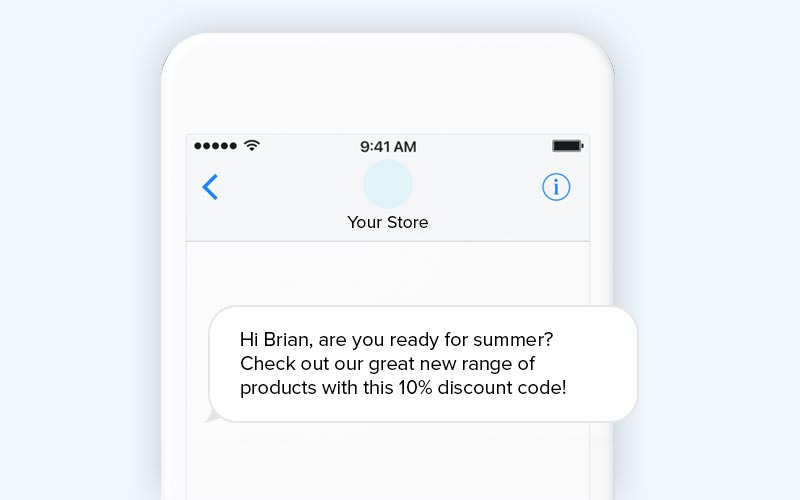 What are the benefits of SMS marketing for e-commerce?
To reach the greatest audience with content they will actually open and read, it's hard to look past SMS marketing. Boasting of a huge 98% open rate, consumers are more likely to open a marketing SMS than a message sent over any other medium.
When compared to the 15-25% average open rate for commercial email, it's easy to see why SMS is a powerful marketing tool to increase e-commerce conversions.
Despite this, SMS marketing is an underused medium, 65% of brands still don't have a strategy in place for mass SMS messaging. This presents a ripe opportunity for e-commerce brands that want to stand out from the crowd and operate in an underused, yet ubiquitous, space.
Let's run through some key benefits of SMS marketing for e-commerce:

SMS open and response rates are huge
Not only are 98% of text messages opened, but 90% are opened in less than 3 minutes. This makes SMS the ideal medium for brands to reach a customer fast.
Take cart abandonment as an example: a visitor browses an e-commerce store, places an item in their cart, but leaves without completing the sale. They're likely looking for similar products on a competitor's site so time is of the essence.
A well-timed SMS can regain the customers attention and, with the right motivation, bring them back to complete the purchase.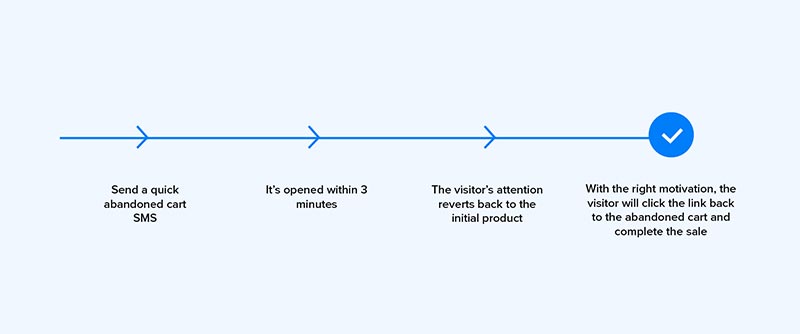 The response rate of SMS marketing is equally impressive. Almost 30% of recipients will respond to a text message, and 50% of these responders will make a purchase. This response rate is 209% higher than either phone, email, or Facebook Messenger, so for brands that rely on back-and-forth communication with the customer, SMS is the perfect marketing medium.
SMS marketing drives mobile shopping
Mobile commerce has grown in market share by almost 30% every year since 2015 and shows no signs of slowing down. It's predicted that in 2020, the market share held by m-commerce will grow to 45%, which equates to $284 billion spent shopping on mobile devices in the US alone.
One reason for this is the number of people using mobile devices almost doubling in the past four years. More people with mobile phones = more purchases made using mobile phones.
Another reason is that many social media sites (Facebook, Twitter, Pinterest, etc) have introduced "buy buttons" that let shoppers make a purchase without leaving the platform. Shoppers enter their information during the initial checkout, then with their information stored, shoppers can complete all future purchases in one click.
It makes sense for marketers to reach customers on the same medium they use to shop. It streamlines the journey from marketing to purchasing and increases the chance of conversions. E-merchants need to adapt their marketing to target m-commerce shoppers, making SMS marketing an integral channel.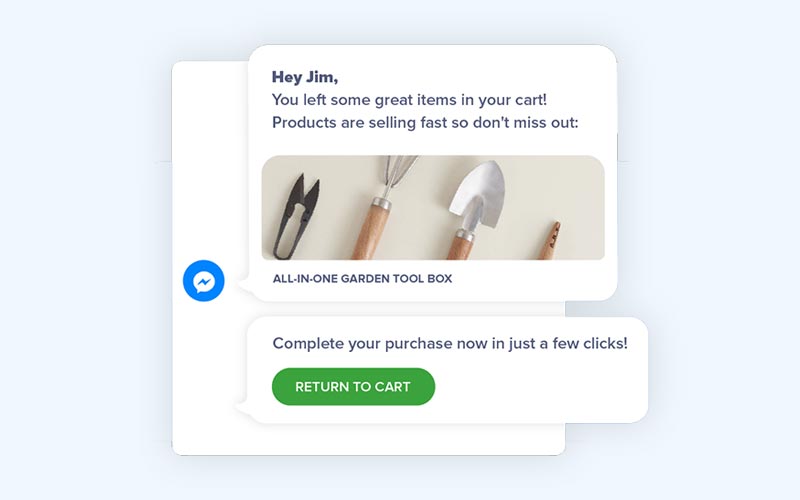 SMS marketing reaches millennials fast
Connecting with younger shoppers is imperative to any e-commerce store owner, as in 2019 millennials accounted for a massive 60% of all e-commerce purchases, a number that's growing every year.
SMS marketing is the obvious way to reach this economically ripe generation of shoppers, wherever and whenever. Millennials are all but physically connected to their phones:
18 to 24-year-olds receive and send an average of

128 SMS every day

(compared to just 16 for those aged 55 and over)

79% of millennials

sleep with their phones in their bed
Over half wake up to check their phone at least once per night
SMS connects every generation and nationality
Unlike strictly youthful mediums like Instagram or Tik Tok, SMS marketing has a wide generational reach. As mentioned earlier, younger generations rely heavily on their mobile phones, but this isn't to say that the older generations aren't also huge users of the medium. In fact, the average American checks their phone 47 times a day, while only checking email 15 times a day.
SMS is not just multi-generational, it's global. While not everyone owns a smart-phone (about 50% of the world's mobile phone users have a smartphone), 5 billion people have a phone that can send and receive text messages. That's almost everyone over the age of 12.
If you want your e-commerce marketing messages to reach potential customers of every age and nationality, SMS is the channel.
The benefits of SMS marketing are immense. If you're ready to get serious about the medium, you'll find everything you need to know in our E-commerce guide to SMS marketing.