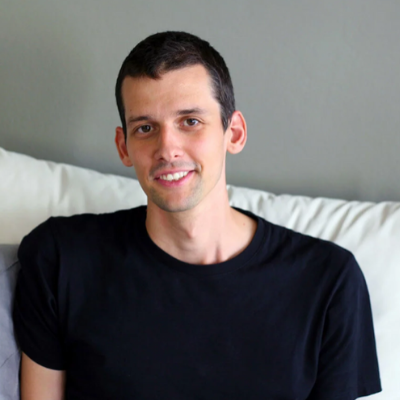 eCommerce marketing mistakes are not always easy to avoid or prevent. After all, the customers control most of your business: they buy (or not), they share their experience (or not), they write good reviews (or bad ones), they abandon their cart and ignore your friendly reminders… There are however many things you implement (or don't) that make a difference on your bottom line. If your customers are in charge, give them what they want.
eCommerce marketing mistakes lurk in your content
The manner in which you present your brand and your products or services has a major impact on users behavior. Content, we know, is king.
Where you need to pay extra attention to details is in the product copy. Give enough information that most questions are answered, but not so much that you become confusing and lose clarity. Promote visuals over words, quality over quantity.
One of the common eCommerce marketing mistakes failing retailers make is to forget that we buy online with a handicap: we can't touch. We rely on what we see, read and understand to make our decision. And we need to easily and quickly grasp the benefits of completing the purchase.
With that said, you need to build a bridge between your brand and your products. Selling them is not enough (and will not work well) if the customers don't understand who you are and what you are about.
Any and all content you publish and post has to be consistent. Whenever you are using a different voice (say for instance that your social media posts are funny but your blog posts are grave), you are losing your identity (actually, you are failing to build it, which amounts to the same).
Technology is your best ally
If you are serious about selling online, you should know how people buy. Or at least, be prepared to offer them the possibility to buy from whatever device they want.
Of the top eCommerce marketing mistakes to avoid absolutely, forgetting to build a responsive website is right there at the top. Spend the extra time, extra effort and if necessary extra money to make sure your store displays on a mobile as well as on a desktop. Check that navigation is simple and that products can be added to cart easily. Remove noise and clutter and make the checkout process a walk in the park.
Less is more!
eCommerce is about selling. We get that. But making selling 100% of your activity is one of those eCommerce marketing mistakes you need to pull yourself out of.
There are many ways to sell, not all of them involving elf-promotion. If all you talk about is how great your products are, and how much people will love them and "here's yet another discount", you will be a spammer.
The response in this case will be fairly clear: users will stop caring, disengage, disappear.
Customers want to be part of the adventure, of a community. Your content (social, publications, even ads) has to include them and engage them. Don't make everything about getting an order. People are more likely to share content that doesn't look like a "please buy my product" plea. You can spark interest, start a dialogue, share news or intrigue. Your brand name is in there, and your brand notoriety will follow.
On the list of costly eCommerce marketing mistakes: lack of knowledge
Knowledge is power. Knowing your audience is super power.
If you talk to your audiences without discrimination, you may hit part of the target, but your customers will lose interest eventually. Metrics are the backbone of all strategies, and deciphering the information is the mother of all tactics. Analyse your customers, put them under the microscope if you can: who are they? Where are they? Where do they hang out online? Demographics, likes and dislikes, frequency of orders, reviews, average time spent on your site, average transaction amount… Dissect and connect.
By catering messages and campaigns to specific segments, you will gain in accuracy and relevance.
We could go ver 20 eCommerce marketing mistakes. We could possibly find a hundred. Some are avoided after having been made. Experience is a good teacher. If you need to start somewhere, those 5 are a good opportunity to improve your sales and give your brand a chance.