Written By
Louise
On Apr, 23 2020
8 minute read
-With the brick-and-mortar retail industry put on hold indefinitely, customers are rapidly moving online. Some e-commerce industries are already reporting similar sales-highs to those experienced during the 2019 Black Friday sales, the highest-grossing shopping day in history.
Savvy e-merchants can not let themselves get distracted by these exciting levels of growth, and instead, need to look to the future: how will you retain all these new customers once brick-and-mortar stores re-open?
In this article, we will take you through 3 key realizations your new 'customers of temporary necessity' need to have for them to become lifelong loyal customers. Convince customers of these three things and you will secure the growth of your online store well beyond the COVID-19 lockdowns.
1. Online shopping is easy and convenient
Many of your lockdown customers will not just be new to your business, but new to online shopping in general. These customers, particularly those in older generations, will be wary of e-commerce and only moving online out of absolute necessity.
It's your job to show these skeptical customers that shopping online is safe, reliable, and easy for anyone with any level of computer literacy.
Optimize your website
If you want to retain new customers long term, the last thing you want is for them to feel frustrated while on your website. Your online store needs to be intuitive and user friendly. If a customer struggles to find what they're looking for or is sick of waiting for a page to load, you may lose them for good.
The first thing to do is to check your website for any customer pain-points with a heat-mapping software like Hotjar. With Hotjar, you can visually understand the customer's journey on your website and identify any problem areas. Is there a button customers are supposed to click but don't? Are there certain products your customers are struggling to find? Find the common drop-off points in your customer journey, identify the problem causing the drop-off, and solve it.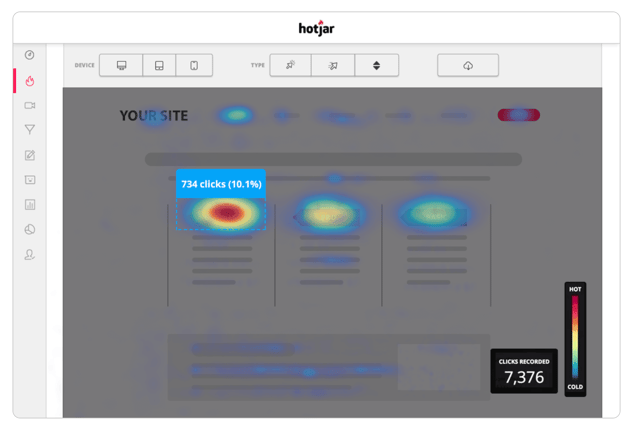 Another common frustration turning customers away from online shopping is slow loading times. Find out how quickly your website loads with a tool such as GT Metrix. Not only will you be shown your current website speed, but you can also be notified if your website slows down in the future so you can rectify any issues as soon as they arise.
By optimizing your website for both usability and speed you're well on your way to retaining your lockdown customers.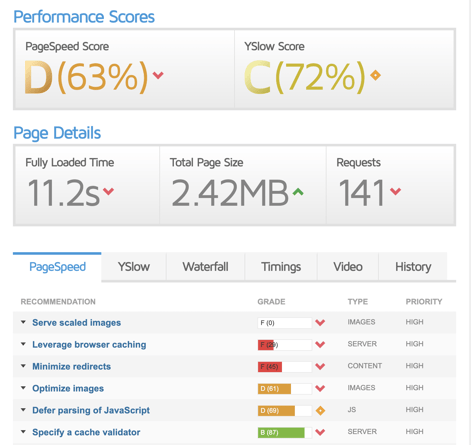 Simplify your checkout process
Asking customers to sign up for your newsletter or become a VIP member may be a great way to boost your contact list and increase long-term engagement, but forcing customers to fill out these long forms at checkout is also a surefire way to drive cart abandonment.
Your customer wants to make a purchase, you want them to make a purchase, why prolong the process any more than absolutely necessary?
Studies have shown that 28% of customers will abandon a purchase if they're asked to create an account at checkout, and an additional 21% will abandon a cart if the checkout process is too long or complicated.
Give customers the option to create an account and become a member if they want to, but don't force everyone. If a customer wants a speedy checkout, that should always be an option.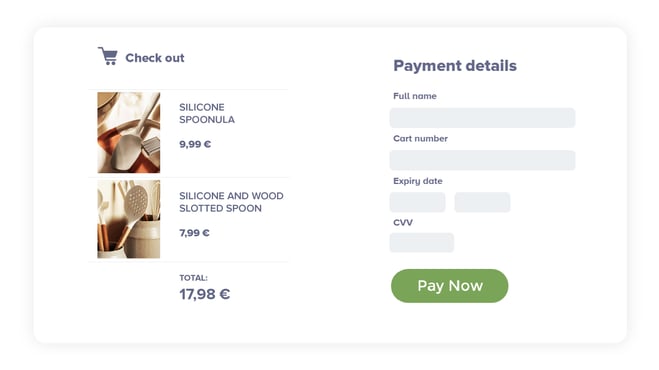 Reassure customers post-purchase
Wary customers new to online shopping are going to want immediate proof of purchase once they've bought an item. After all, they've already held up their end of the bargain and want reassurance that you'll hold up yours. Send all customers an automated order confirmation email with a reference number so that they can easily check up on their order if need be.
Order confirmation emails have the highest open rate of any marketing emails, so why not use them as an opportunity to recommend some complementary products or get customers excited about an upcoming sale or new product release? You have your customers attention, now use it.

Provide a delivery date, and stick to it
As an e-merchant, it's imperative that you:
Provide a delivery date at check-out
Reinforce this with a trackable shipping confirmation email
Make sure the product is delivered either on or before the set date.
Falling at any of these hurdles could be hugely detrimental to your e-commerce store. Studies have shown that 24% of customers would abandon a cart if no delivery date was given, and 69% of customers would be less likely to shop with a brand again if their order was more than 2 days late.
Being able to pop to the shops and purchase a good whenever you want it is one of the main draw-cards of brick-and-mortar retail. The only way for e-merchants to combat this is by ensuring that customers receive what they want when they want it.
2. Shopping online saves me money
One of the most harmful misconceptions about online shopping is that it's more expensive than brick-and-mortar retail. E-merchants need to show their new lockdown customers that online shopping is not just the convenient option, it's also the most cost-effective.
Reward loyal customers with deals and discounts
Did you know that 72% of US shoppers already belong to at least one loyalty program? Embrace this growing trend and encourage your regular customers to join a loyalty program so they can earn points to win special rewards or discounts.
Customers love loyalty programs, not just because of the rewards and savings but because they feel valued. In fact, 58.7% of internet users believe that earning rewards and loyalty points is one of the most valued aspects of the online shopping experience.
Loyalty programs are great because, in essence, the more money a customer spends on your site (and the more profits you make), the more money they stand to save. Talk about a win-win!
Remove shipping costs for purchases over a certain amount
Shipping is not free. At the end of the day, someone has to pay for it. But it may be worth incurring these costs yourself if it means you can win new customers and drastically increase your AOV.
This isn't to say you should offer free shipping with every order. Instead, set a site-wide free-shipping threshold that encourages customers to spend over a certain amount. If a customer is faced with the choice of forking out $5 for shipping or spending an extra $15 on a t-shirt that they didn't initially want so that they qualify for free shipping - more often than not they'll choose the t-shirt and you'll be up $10. Statistics back this up with 94% of US shoppers saying they have taken some type of action to qualify for free shipping.
Free shipping is not just a great way to increase your AOV, it's also an important way to win potential customers, with 74% of online shoppers saying that free shipping is one of the most important factors at checkout.

3. E-commerce companies value my business
If a customer regularly shops in the same brick-and-mortar store, chances are they will have formed some sort of emotional connection with the place. Seeing a friendly smile as you walk in the door, or being personally thanked by a shop keeper after making a purchase make a customer feel valued.
E-merchants need to do all they can to form a similar bond with customers. Nurture new customers and make them feel a connection with your brand so that they are driven to stay loyal once the lockdowns are over.
Send regular personalized communications
Personalizing your brand's communications goes far beyond simply addressing the email, SMS, or Facebook Message to each customer by name. This is certainly important, but you can go much further than this and really stand out from the competition.
Acquiring a new customer costs 5x as much as retaining a current one, so you would think that most brands would focus at least some of their marketing efforts toward engaging current customers. But shockingly, only 29% of brands nurture existing customers beyond their initial purchase.
Branch out beyond simply purchase-related messaging and send existing customers regular personalized content about your brand, any upcoming sales, or new product releases and keep them engaged and feeling valued.
With a marketing automation software, it's easy to make these regular communications personally relevant for each customer. E-merchants can divide their contact base into lists, defined by factors such as what country each contact is from, when they made their last purchase, or how much money they've spent on your site. You can then tailor your marketing content to each list of customers, ensuring that everyone receives a message that is relevant to them.
This will make your customers feel valued and encourage them to return to your online store, with 80% of consumers more likely to purchase from a brand that provides a personalized experience.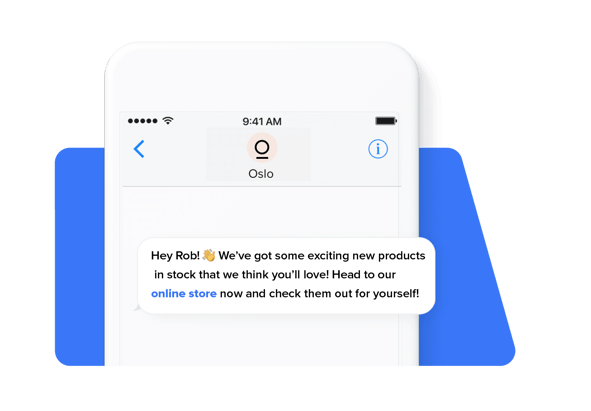 Recommend products relevant to them
Arguably the aspect of your messaging that is most important to personalize is your product recommendations. Show your customers you know who they are and suggest products that will actually interest them. Not only will this make them feel valued, but it will also increase each customer's lifetime value.
With the help of a marketing automation software, you can automatically send relevant product recommendations without having to trawl through each customer's profile. Carts Guru uses an algorithm to recommend products based on each customer's past browsing or purchasing history, automatically selecting either a product the customer has once considered purchasing, or one that will perfectly complement a past purchase.
Recommending relevant products will make customers feel valued and understood by your brand, with 91% of customers more likely to shop with a brand that provides offers and recommendations that are relevant to them.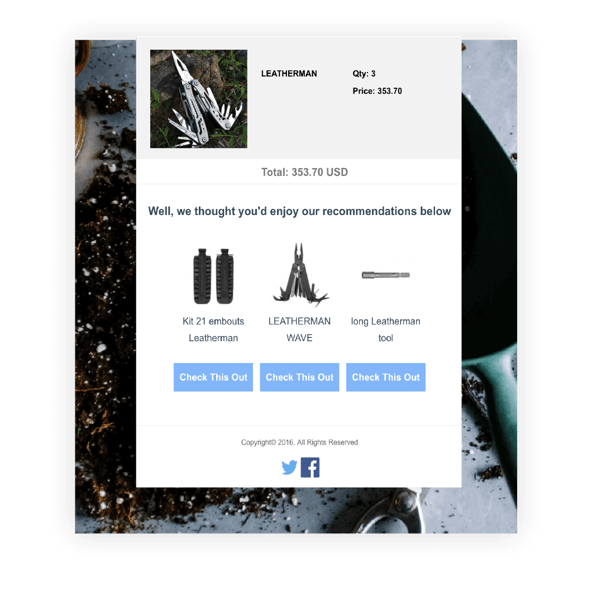 Always maintain a high level of customer service
Because you don't have the chance to be charming and helpful in person, e-merchants need to work extra hard to showcase their amazing customer service online or over the phone.
In times of such uncertainty and with so many customers new to online shopping, there are sure to be many queries in the weeks and months to come. Be prepared for this and train your staff to effectively and gently answer sensitive questions about health and safety in the supply chain, hygiene regulations, shipping methods, or anything else that may arise.
69% of US consumers say that customer service is very important when it comes to their loyalty to a brand, so treat this increased level of customer questions as an opportunity to showcase your high level of customer service and build brand loyalty into the future.
The COVID-19 crisis has directed all the world's purchasing power at the e-commerce industry, for the moment at least. The challenge now is to maintain this unprecedented control over the market once the lockdowns are over.