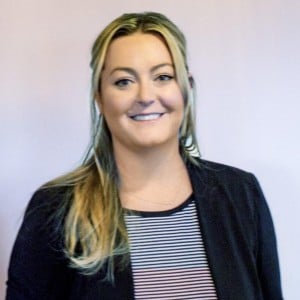 We get it. You're not ASOS. But, you can market like them. Multichannel marketing isn't only a tactic for large retailers. In this post, we'll explain how you can leverage the strategies used by leading ecommerce brands--without breaking your budget.
What multichannel marketing means today
Multichannel marketing is the practice of interacting with customers through different channels. This can include SMS, email, social media, and other communication methods. The goal is to reach customers where they are most likely to respond.
While multichannel marketing gives customers more choices, it requires more than just adding channels to the mix. Effective multichannel strategies create relevant, connected engagements with targeted audiences.
Done right, multichannel marketing applies data-driven insights into customer behaviors, goals, and needs. It creates a coordinated system that is greater than the sum of its parts.
If this sounds intimidating, don't worry. Tools like ours make multichannel marketing accessible for small and medium-sized ecommerce businesses. Even professionals without a technical background can compete with companies like ASOS.
The power of a multichannel approach
For most ecommerce companies, knowing how to increase marketing ROI is critical. Especially with smaller budgets, it's important to invest in activities that are proven to be effective.
A multichannel approach helps your marketing dollars go further. Brands using a multichannel marketing strategy (on 4 or more channels) see a 300% increase in ROI over single or dual-channel marketing campaigns.
Moreover, multichannel marketing boosts ROI by delivering the right message, to the right audience, on the right channel, at the right time. As a result, communications are hyper-relevant and are more likely to convert into sales.
Read more about the benefits of multichannel marketing here.

The challenges of multichannel marketing
For multichannel marketing to work, activities must be coordinated and synchronized. This is where many businesses stumble. If they're not careful, the addition of new channels can create service inconsistencies and data silos.
In fact, larger, established businesses often have a harder time breaking down silos between communication channels. That means newer, smaller businesses often have a competitive advantage.
Instead of working backward to break down silos, agile ecommerce shops can ensure their channels are synchronized from the beginning. Newer marketing automation tools are built to address these challenges, making unified experiences a priority.
A unified platform for success
The first step to adopting a multichannel strategy is to select the right platform. You'll need software that can orchestrate touchpoints and micro-campaigns that span multiple channels, in a way that the customer finds purposeful and trustworthy.
Below are some tips to help you get started:
Select a tool that offers the channels you need
In the ecommerce space, SMS, email, and social channels are among the most effective. They each have their own strengths. Our customers see the best results when they use these three channels together.
Make sure the interface is intuitive
Small and medium ecommerce businesses have little time for complex software. It's important that your tools are straightforward and don't require a lot of technical expertise.
For example, Carts Guru's software doesn't require any coding. Our prebuilt campaign templates make it easy to launch different types of campaigns. For example, retargeting campaigns, customer win-back campaigns, and others can be set up in a matter of minutes.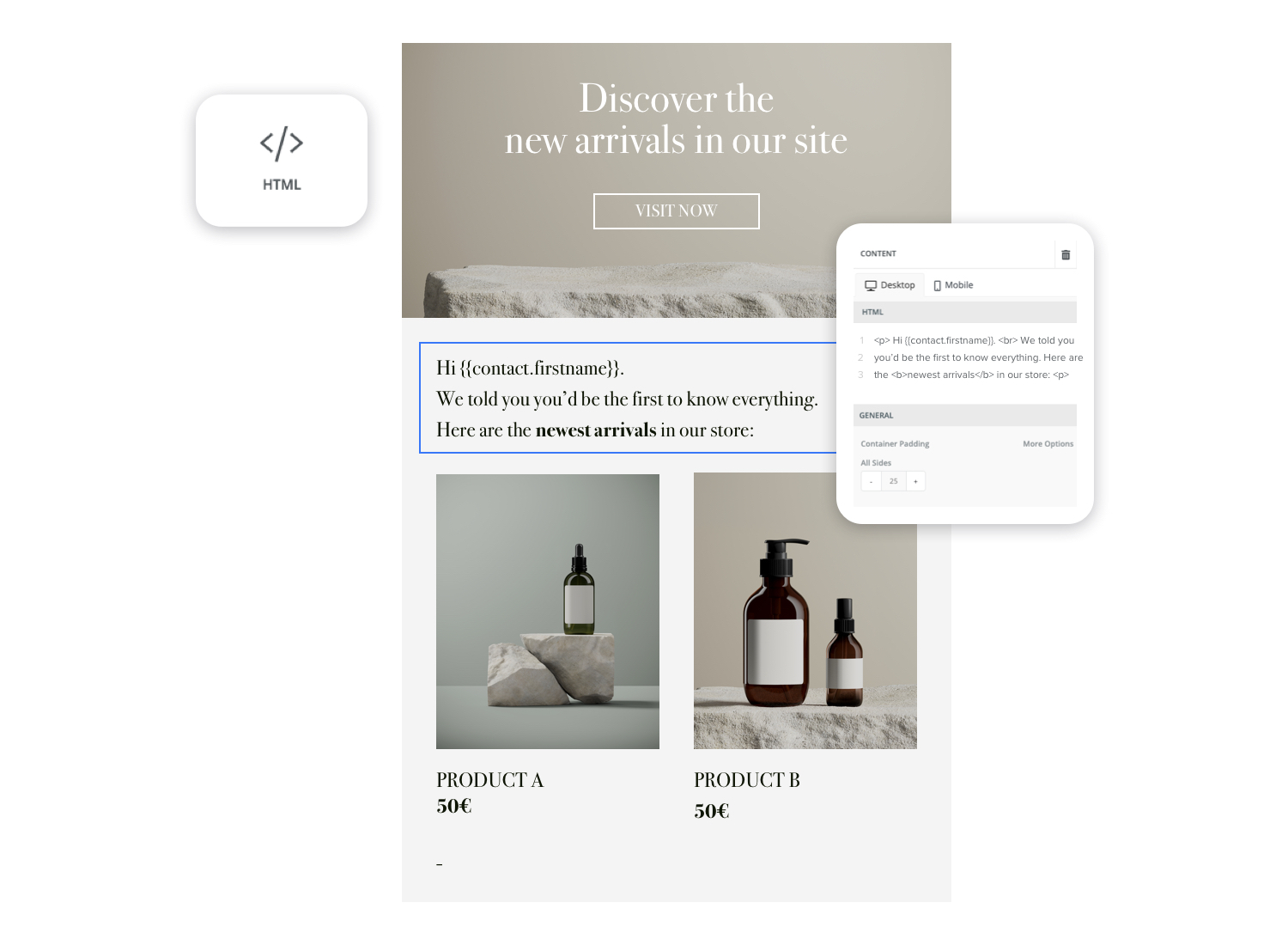 Look for advanced automation and workflows
Your platform should use logic to reach customers when and how they are most likely to convert. With Carts Guru, you can set up triggers that react to customer behavior in real-time.
For example, in a time-sensitive situation such as cart abandonment, you can give the customer 30 minutes to open and click a Facebook Message. If they don't engage with you on Facebook within that timeframe, our software will automatically try another channel.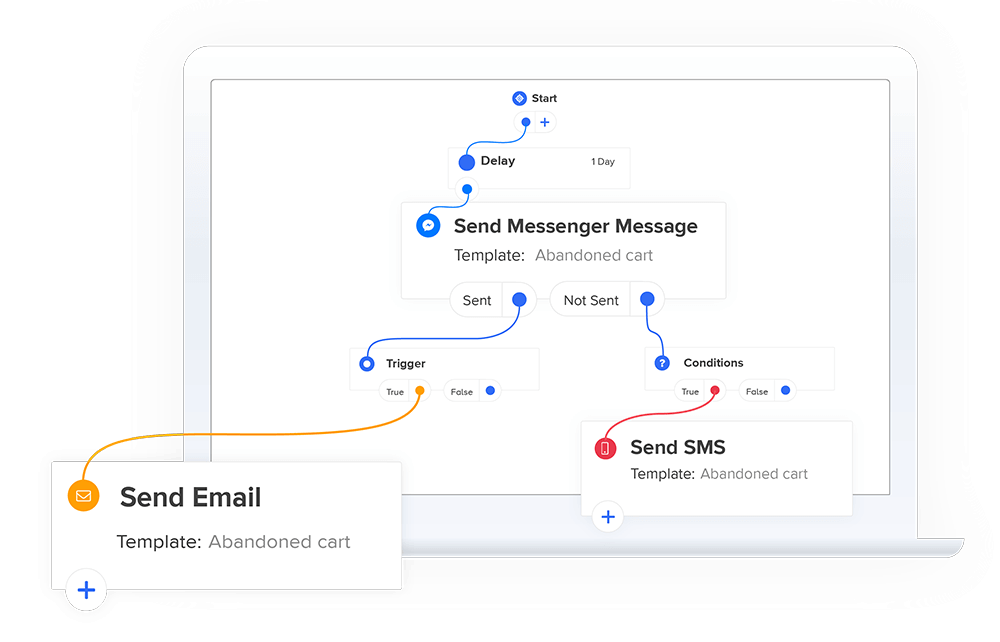 Choose software that helps you stay compliant with rules and regulations
Between opt-in rules, Facebook's 24-hour rule, GDPR regulations, The CAN-SPAM Act, and other regulations, it can be difficult to stay compliant. In fact, these regulations are often a deterrent for ecommerce owners that lack the time to fully understand them.
With Carts Guru, our campaigns help you navigate the 24-hour rule and comply with the restrictions of each platform. We have the resources you need to play by the rules.
Select a tool that helps you collect opt-ins
Another major roadblock for small and medium-sized ecommerce businesses is gaining marketing consent from customers. A unified platform makes it easier to collect and manage opt-ins (and opt-outs). Contacts can be added and removed in one central location, which eliminates duplicate work.
Our widgets help capture the contact details of unidentified visitors in a fun, engaging way. These contacts can be applied to both your SMS and email lists at once.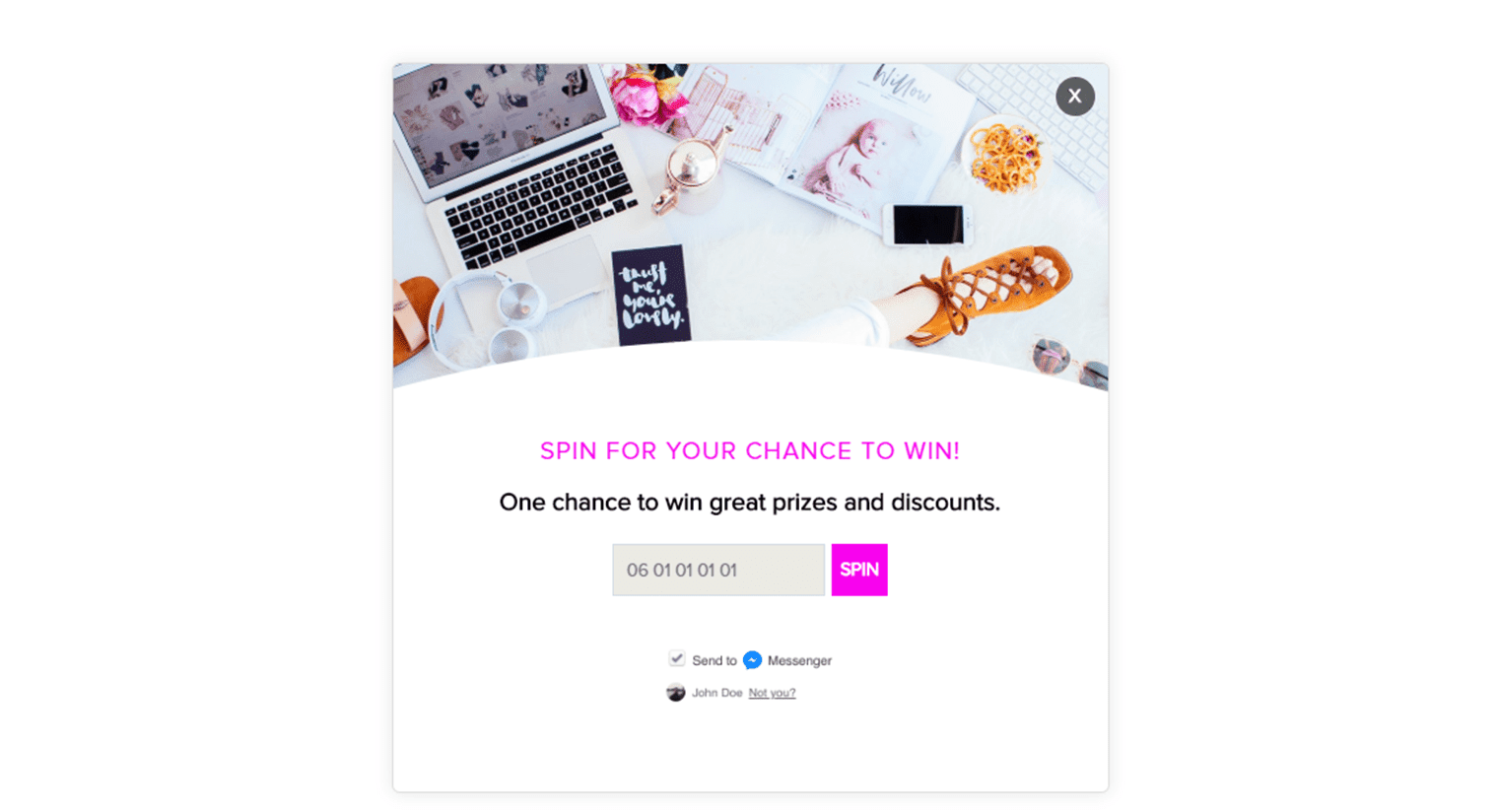 Check reviews related to customer support
Lastly, it's always good to select a tool with good reviews, especially as it related to customer service. For example, Carts Guru consistently receives positive feedback about our support team.
When you choose Carts Guru, you get access to more than just software. You have access to a team of people ready to help you succeed.