Written By
Louise
On Mar, 5 2020
5 minute read
Adding a new product to your e-commerce store is both exciting and trying. However, through lots of preparation and leveraging the right marketing automation tool, you can definitely lessen the stress.
So how exactly can you build a successful product launch strategy for the upcoming season?
To help you out, we've broken the process down into three easy-to-follow phases: pre-launch preparations, product launch and post-launch assessment. Let's dive in!
Phase 1: Pre-launch preparations
Step 1: Pick the best product to sell
Choosing the right product to sell in your e-commerce store is crucial. It doesn't matter how great your launch strategy is: if the product you're trying to sell does not speak to your audience, all the effort you put into marketing will have been for nothing.
That said, selecting the best products is easier said than done. Focus on market research and understand your customer's pain points. After all, it's imperative that you offer a product that responds to your customers' needs.
To discover what your audience is interested in, try doing customer interviews or sending out a survey. There's no better way to find out what products your customers would like to see in your store than asking them directly. However, there are steps that you can take on your own. For example, you can engage in keyword research and investigate what your competition is selling. You should keep an eye out for product trends but remember to steer clear of fads.
Another important decision you need to make is how you're going to source your new product. Is it something you'll make yourself? Will you drop ship it or purchase it from a wholesaler or a manufacturer? Consider the margins associated with each sourcing method, and pick your product with all these costs in mind.
For more help, check out our article on how to select the best products to sell in your e-commerce store.
Step 2: Beta-test your product and get feedback
Before rolling out the new product, take some time to test it on a small circle of customers. Get your friends and family on board, too, and send them a few examples of your product to have them beta-test it.
Once they've been using it for a few weeks - the ideal time frame may vary depending on what type of product you're launching - ask them for feedback and iron out any potential issues before you proceed to the big product launch.
Step 3: Secure sufficient inventory
When launching a new product in your e-commerce store, the worst thing you can do is hype it up and then let your customers down by not having enough inventory to fulfill their orders. Make sure you're prepared for the rush, and use data from past launches of similar products to estimate how many units you need to have in stock.
If you've stocked up on all the units you can afford but you're certain they'll sell out fast, you can give your customers the option to pre-order - and warn them the new product is likely to go quickly.
Step 4: Build a marketing strategy
Now, here comes the tricky part. Once you've selected the product you're going to launch, beta-tested it and stocked up on inventory, you need to come up with a marketing strategy that'll help you inform your customers about the upcoming launch. And, most importantly, motivate them to buy!
First, you need to design a great message. How are you going to speak to customers? What's going to engage them and get them interested in your product?
Storytelling is a good strategy. Customers want more out of a shopping experience than just a transaction: they want to buy from brands that understand them. They want to feel connected to products. Craft a story around your new product - share why you're introducing it, how it was made, and how it will benefit customers.
Second of all, you need to identify the channels that you're going to advertise your new product on. Your experience will tell you which channels work best for each of your audience segments. Build a multi-channel launch campaign and use a marketing automation tool to alert your customers via email, text message, and Facebook Messenger.
Learn more about our all-in-one solution by signing up for our 14-day free trial.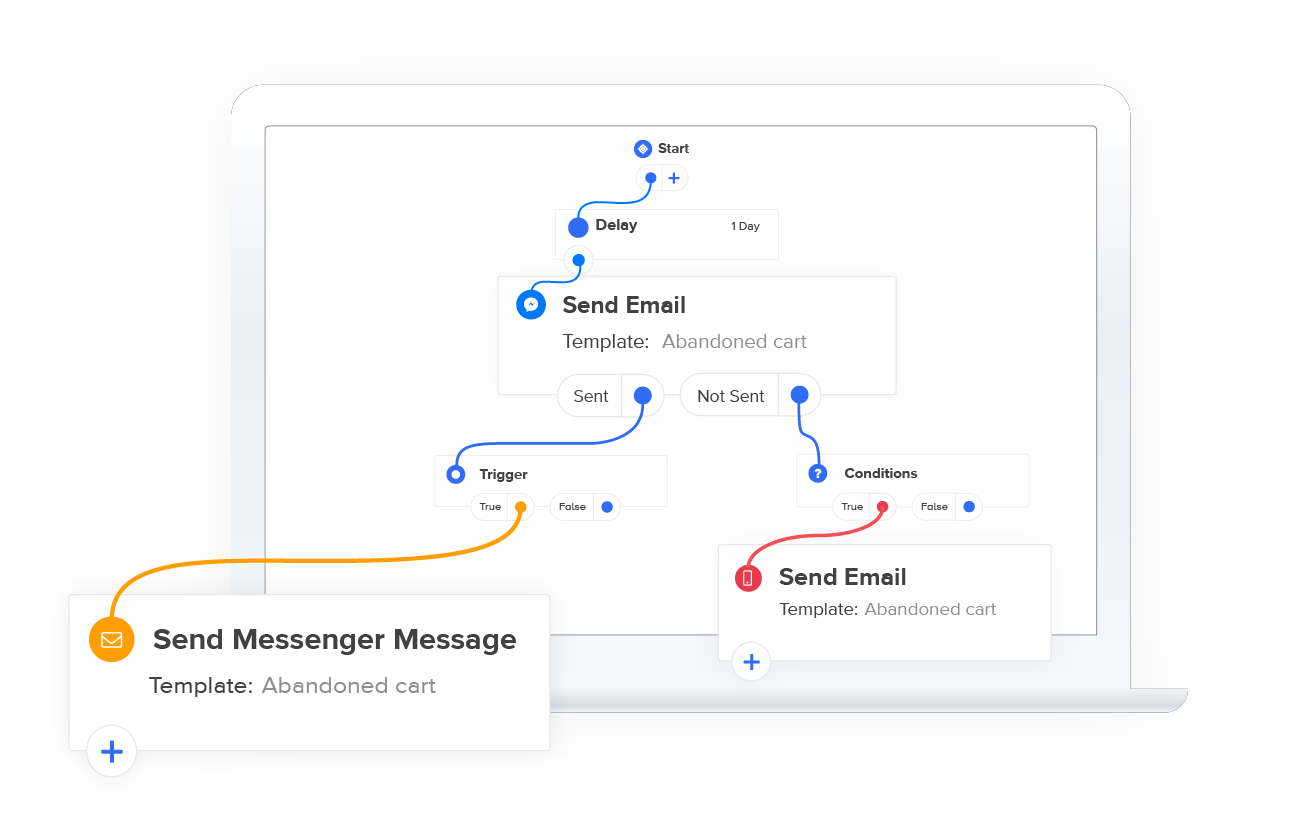 Step 5: Create the content
Now it's time to create the content that will accompany your product launch. Write impeccable copy, create eye-catching creatives and optimize your CTAs for conversions.
Make sure you're creating content in the format that's ideal for each channel you're using - be that email, SMS or social media. You can also partner with influencers and reshare the content they create.
Step 6: Prepare your customer service team
No product launch ever happens without a spike in customer support calls - whether it's to do with shipping or the product itself, your customers will have questions.
Prepare your customer service team for the launch. Make sure they know the product like the back of their hands. Coach them on how they should communicate and what message you want to send about the new product.

Phase 2: Product launch
Step 1: Build the hype
Launch day is the perfect opportunity to capitalize on the excitement surrounding your campaign.
Host a giveaway or a contest and offer discounts to members of your loyalty program to build the hype. You can even organize an event and invite the press or social media influencers within your niche. The more coverage you can get, the better.
You can also time your product launch to coincide with a big international sales day like Black Friday. Your launch will benefit from shoppers' increased willingness to purchase during the holiday season.
Step 2: Launch your campaign
This is the moment you've been waiting for. It's time for the product rollout!
If you're using an all-in-one marketing automation platform, all you have to do is sit back and enjoy the ride - and hope that your servers can take the sudden upsurge in traffic.
Marketing automation tools allow you to effortlessly automate all your marketing communications, so that you can send targeted and personalized campaigns without having to sit there and do it manually yourself. To learn more about marketing automation, get in touch with us!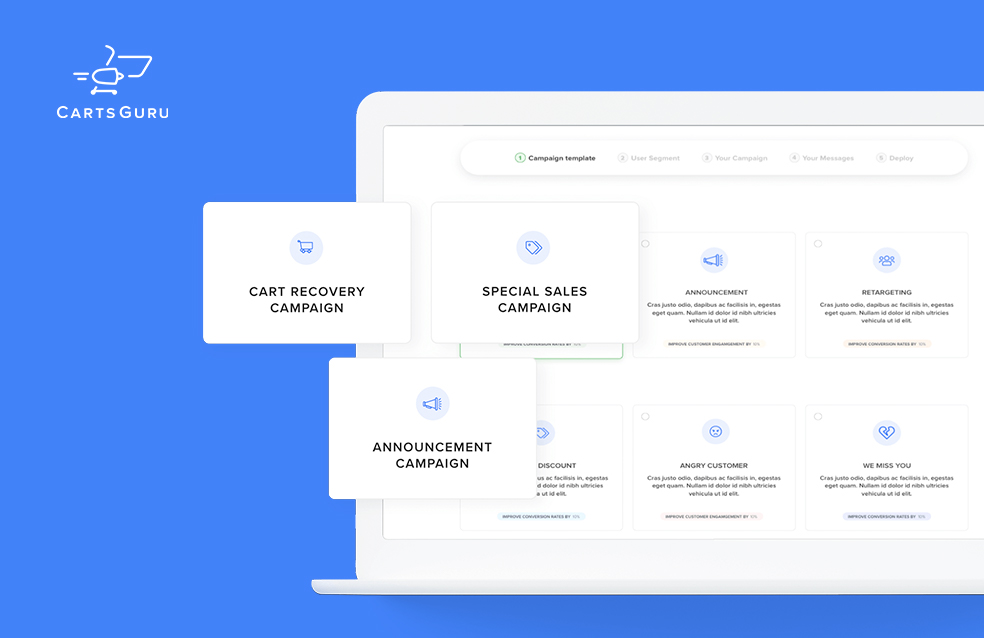 Phase 3: Post-launch assessment
Step 1: Keep in touch with your customers
Your product launch strategy does not end with the product launch itself. Once you've processed all the orders your customers placed, follow up with everyone who bought your new product.
Automatic post-purchase campaigns are a very important element of customer care. Send your customers an email asking for feedback on the product or the shopping experience. Make sure you nurture these customers and don't let them out of your marketing radar's scope.
Step 2: Reach out to customers who didn't buy your new product
Your next biggest concern should be the customers who did not take part in the product launch.
Send them an automated message telling them what they missed out on – maybe you can bring in a few late orders. Or, if your new product is sold out, inform your customers of an upcoming restock date.
Step 3: Analyze your results
Looking back on your campaign and analyzing your results is vital to the success of your next product launch. Did your website crash? Did you run out of stock? Was your cart abandonment rate alarmingly high? Learn from your mistakes, make adjustments and – if necessary – modify your website, your messaging or your product offering based on what you've learned.