Written By
Louise
On Feb, 11 2020
5 minute read
For ecommerce brands, average order value (AOV) is undoubtedly one of the most important metrics to measure. Understanding how much customers spend per-purchase is crucial to growing an ecommerce store.
First, calculate AOV by dividing total revenue by the total number of orders, then take decisive action through marketing campaigns that incentivize customers to buy more with each purchase. Here are 8 AOV marketing tips to convince customers to buy more with each purchase and boost overall revenue.
1. Increase AOV with an up-selling campaign
Growing ecommerce AOV should start well before check-out. Early in the customer journey, e-merchants need to begin the up-selling process with marketing campaigns focussed entirely on increasing the final AOV.
Within these AOV marketing campaigns, e-merchants can include a link to a complementary product, a sale item, or a coupon code specifically for customers who spend over a certain amount. This brings more people to the e-commerce site and gives them an incentive to buy more. Running up-selling campaigns is a great way to find new customers, increase sales amongst existing ones, and boost eCommerce AOV.
2. Offer strategic discounts to encourage spending
Every brand knows that one of the best ways to increase sales is by offering discounts. So why not use these discounts to incentivize customers to purchase even more and increase AOV?
Bundling items or providing customers with money or a percentage off if they spend over a certain amount is a surefire way for brands to increase AOV, and make customers happy in the process.
E-merchants should advertise these discounts in their multi-channel marketing campaigns, on their e-commerce homepage, and throughout the check-out process - so at every consumer touchpoint, shoppers are being encouraged to put more into their carts.
Another great way to alert customers to these discounts is over SMS. Customers open and redeem discounts distributed via SMS 10x more than discounts sent over any other marketing medium. Use this statistic to your advantage and spread the word about the exclusive deals.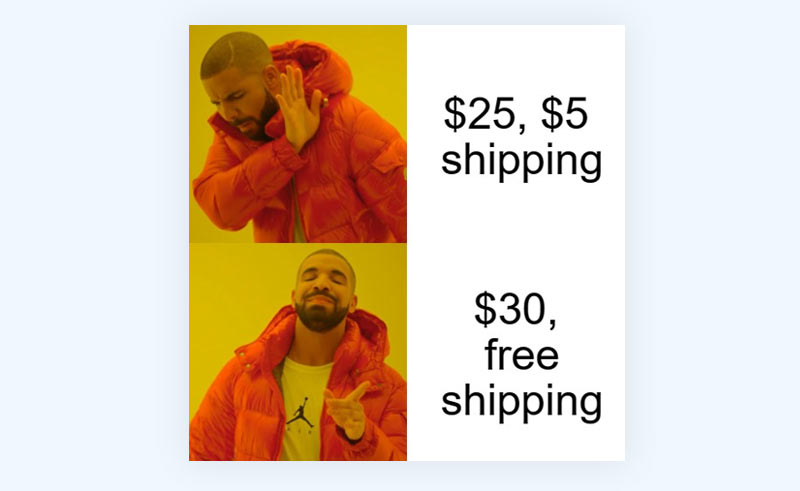 3. Recommend tempting products at checkout
The best thing about a virtual shopping basket is that there's always room for more products. When a customer is ready to check out, make use of a recommendation engine to share products that complement the item(s) already in the basket.
If someone purchases a weight training set, why not cross-sell to recommend an exercise mat or protein powder? Better yet, why not up-sell by suggesting sneakers at a higher price point?
It's essential to make sure customers can add these new items to the cart in just one click. If there are too many steps required to purchase the additional product - like re-entering payment details - the customer may just leave it by the wayside, or abandon the cart altogether.
E-merchants using a marketing automation tool may have a recommendation engine built-in. Such an engine uses specific algorithms to identify products that will best complement what's in the basket, taking into account past purchasing behavior and the current sales statistics of the store to perfectly meet the needs and wants of each customer.
4. Up the pressure with other buyers
Have you ever pondered over a purchase, then felt the urge to buy when you noticed other customers were looking at the same product? The hotel and accommodation industry is famous for using this technique, often encouraging customers to quickly book by showing how many others have recently visited the site.
When e-commerce brands are low in stock of a particular product, it can be a great idea to show customers how many people have visited the product page lately, as well as how many items you still have in stock. When visitors realize they may miss out on an item, they will be more likely to make a purchase. Introducing such a sense of urgency can be a great tactic to use during the busy holiday shopping season or when brands are trying to clear out stock.
Such pressure is a great way to encourage an initial purchase and to increase AOV when customers are considering numerous items.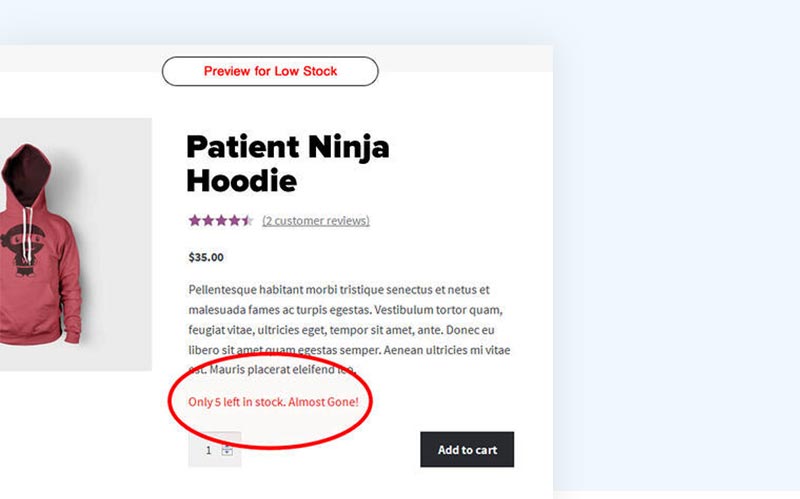 5. Offer free shipping for high-value orders
Search 'free shipping memes' on Google and you'll come across plenty of funny results. Many of them feature people pondering whether they should spend an extra $5.99 on shipping when they have $100+ worth of items in their cart. While meant as a joke, these memes certainly ring true in the e-commerce world. In the age of Amazon Prime, it's hard to justify paying extra for shipping.
Savvy e-merchants can capitalize on this to increase AOV by offering free shipping on orders over a certain value threshold. Should a customer find themselves just under the free-shipping limit, rest assured they'll add extra items to their carts to make up the difference.
6. Use a retargeting campaign to increase AOV
An abandoned cart retargeting campaign is not just a great way to bring lost customers back to complete a purchase; it's also an excellent opportunity to increase AOV.
The first point-of-call in an abandoned cart campaign should be either an SMS, designed to reach the customer fast and bring them directly back to the cart to finalize the order.
After this initial outreach, wait 30 minutes or so, then send a visually engaging email containing pictures of the item(s) already in the cart, along with additional products that would compliment the purchase perfectly. In this email, you could also mention a free-shipping threshold or offer a discount code to incentivize the customer further.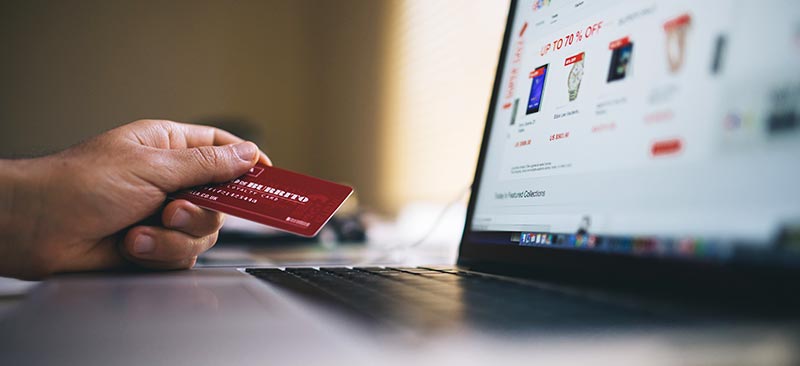 7. Tempt happy customers with a post-purchase campaign
Even after an order is confirmed, packaged, and delivered, an e-merchant can still work to increase eCommerce AOV.
Wait until the customer has received their parcel and is super satisfied with the quality of the products and brand, then touch-base with a post-purchase campaign. Send an email to thank the customer for their business, ask if they are enjoying their product, and showcase other items the customer is sure to love.
Within the selection of showcased items, seize the opportunity to recommend high-value products, as your brand is front of mind and in a positive light.
Include an exclusive discount code or free shipping to thank the customer for their loyalty, and to encourage them to purchase the more expensive items they've just seen.
8. Benchmark using analytics
Use Google Analytics or similar tools to understand how and why your eCommerce AOV is changing and get a glimpse into which one of the above tips has worked best for you. Perhaps offering free shipping caused your AOV to skyrocket, but strategizing with discounts didn't work as well as you'd have liked. Whatever the case, crucial for brands to always keep a close eye on their analytics - and then change course immediately if something's not going as planned.