SEO, or Search Engine Optimization, is an important strategy for any business. 93% of online experiences start with a search engine and Google currently dominates global desktop search with 79% of the market.
It's essential that you incorporate SEO into your marketing strategies and more specifically make sure you're optimizing for Google search. With 39% of global ecommerce traffic coming from search your business could be missing out on a huge digital footfall if you're not using SEO correctly.
This article will guide you through the best ecommerce SEO tools and resources and show you how to improve ecommerce SEO in search engines.
What is SEO?
In short, SEO is a way to increase your website's visibility to relevant, potential buyers by ranking your site higher in search engines. Before we dive in, let's take a moment to identify the three core areas of SEO.
SEO can be broken down into on-page SEO, technical SEO, and off-site SEO.
On-page SEO
On-page SEO often falls into your content marketing strategy and is the most commonly known area of SEO. This type of SEO involves optimizing specific pages of your website with content. It's heavily focussed on:
Keyword research and implementation

Content quality

readability
Internal linking and a few more factors
Let's take a look at this example from Slite.com. Their page for a meeting minutes template has been optimized for SEO very well. The content reads smoothly, the H1 and H2 involve their keywords and the page has a good distribution of the keyword and related keywords throughout the body of the text. This is a good example of On-site/On-page SEO.
For e-commerce, this type of SEO should focus on product pages, blogs, reviews, and extensive explainer content that involves images and video.
On-page SEO is optimizing for humans.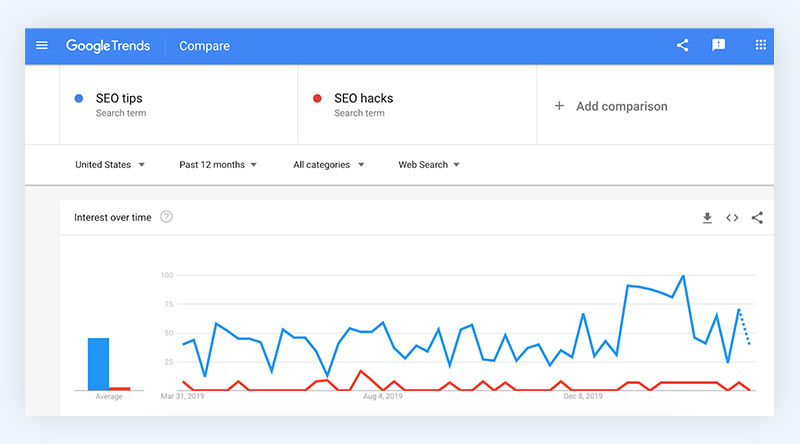 Technical SEO
Technical SEO often falls out of the content team's hands and relies on your web design team. It involves everything behind the scenes. For all of the work that you're doing with your On-page SEO, it's no good if your technical SEO isn't giving it the opportunity to be read by search engine bots - also known as spiders or crawlers.
If your technical SEO is not up to scratch then you can't expect your e-commerce store to even have a chance of ranking, no matter how good your content is. Technical SEO involves things like.
Status codes
Sitemaps
Site structure
Load speed
Being mobile-friendly
"Crawlability"
Indexing and so much more
Technical SEO is optimizing for robots.
Off-site SEO
Lastly, we have off-site SEO. This falls back in the hands of your content marketing team and affects your marketing strategy as a whole. Essentially off-site SEO lets people know how trustworthy, relevant, and valued your e-commerce site and brand are.
Areas of off-site SEO heavily focus on a strong back-linking strategy. However, it also includes your:
Social media strategy
Brand mentions (linked or not)
Guest blogs
Influencer marketing and so much more
For your e-commerce site to be successful you'll need to build a brand, not just a product. This comes with off-site SEO strategies.
Off-site SEO is optimizing for humans and robots.
6 SEO Tools for eCommerce
1. Coursera
Despite there being a lot of free resources out there, there are some things that are really worth investing in. SEO is a complicated beast to tackle and taking a course to help you learn SEO can be well worth it. The courses cover the very basics from how to optimize your website, SEO for WordPress, right through to more advanced SEO tactics.
For a monthly fee, Coursera offers a selection of online SEO courses from the University of California, Davis. These courses include:
Introduction to Search Engine Optimization
Search Engine Optimization Fundamentals
Advanced Search Engine Optimization Strategies
By taking these courses yourself, or providing them as a resource to someone in your marketing team, you'll be able to keep your SEO efforts in-house. This will save on costs for your e-commerce business and reap greater rewards for having the SEO knowledge on your team long-term.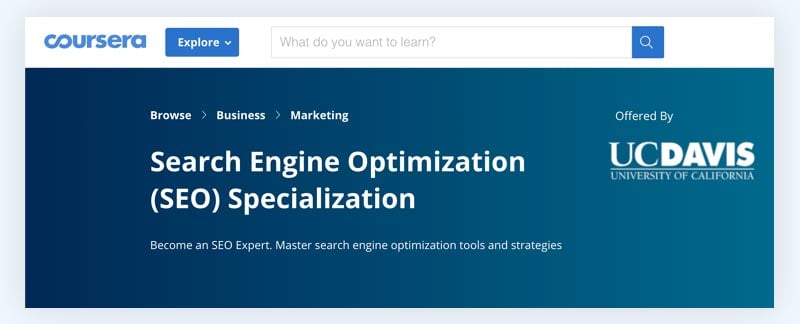 2. Grammarly
A large area of your on-page SEO strategy comes down to your content's readability. If you're producing content for your e-commerce product pages and other high-converting pages in-house then it can often be hard to see your writing anew.
Grammarly is essentially an online writing assistant. It offers a free plug-in, currently with a beta version for Google Docs, that can help check common grammatical errors, spelling, and punctuation. It can also check common language mistakes if you're used to writing in British English but for an American market or vice-versa.
The paid version covers engagement factors, deliverability, potential plagiarism risks and more.
Although this is not a specific e-commerce SEO tool, it will help ensure your on-site content is flawless and unique, making your site more credible for robots and humans alike.
3. Google Trends
This is a really simple, free tool, provided by Google. Google Trends allows you to see how frequently users search for a term or keyword within their search engine.
You're able to apply filters such as location, time, and more. This is a fantastic tool for e-commerce site optimization as it can help you to identify a keyword or phrase that you can base your product page on.
You'll also have the ability to compare keywords or phrases. These features can help you to identify not only what your potential customer base is searching for but it can also help you disregard opinions and apply data to your content.
Gone are the days of guessing what your potential customers are searching for.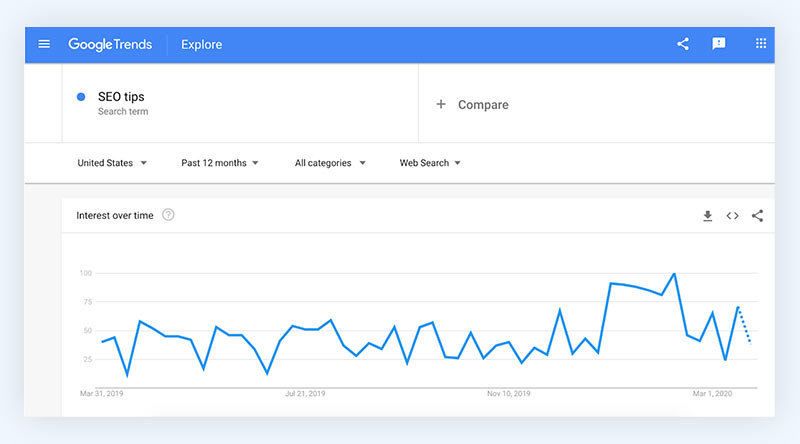 4. SEMRush SEO Writing Assistant
This writing assistant is more SEO focussed than Grammarly. However, you'll have to pay for it. The basic plan starts at $99 per month and can go up to $399 per month depending on your team size and needs.
The SEMRush SEO Writing Assistant supports you in outranking your Google top ten competitors. It's an offensive tactic that can really help your e-commerce store appear before your competition.
Some of its features include:
Optimize content for keywords
Readability
Tone of voice
Plagiarism checker and much more
If you are willing to pay for an e-commerce SEO tool then this is, arguably, one of the best SEO tools on the market. When applying some of the software to your own e-commerce site you'll be able to identify problem areas with your SEO as well as strategize a growth plan to help your business get that all-important first-page ranking.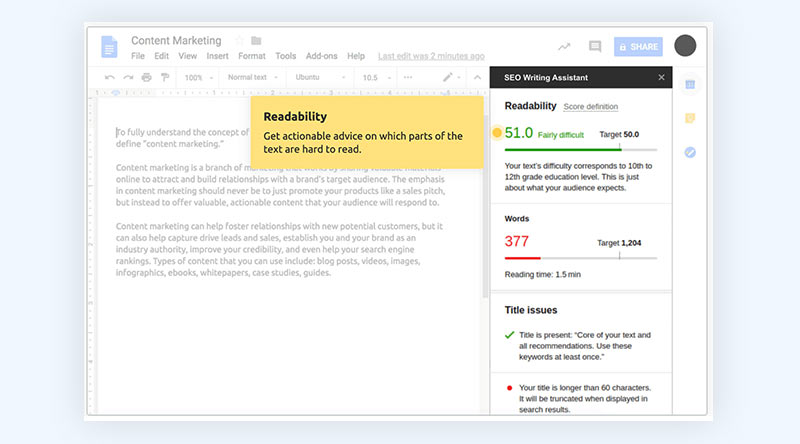 5. Business Mentors
Business mentors are a fantastic way for you to expand your knowledge on any problem area, not just SEO. Find your e-commerce business a growth mentor that you can have an online call with.
You'll receive personalized coaching and share growth ideas to improve not only your site's SEO efforts but your personal SEO knowledge as well. It's like having an SEO consultant or specialist, but one that is there to make sure you learn as well as grow.
This tool can be a great resource if you're looking to retain knowledge in-house and work on a constant optimization of your strategy.
This particular mentor tool allows you to find the mentor that's perfect for you, with an easy overview of everyone available. It also provides a smooth booking process and the ability to filter mentors based on specific tools. For example, if you wanted to find someone who was familiar with SemRush, you could.
The tool allows mentors to apply to help you, so you can pick the mentor you think best suits your needs. Imagine having top SEO consultants applying to you, rather than needing to source one yourself. You don't need to worry about sending cold outreach and can rest-assured in the community the platform has built.
6. MOZ
Moz offers a range of tools, software, and data that can be extremely beneficial to any e-commerce business. Their resources can help your e-commerce site with on-page SEO and off-site SEO strategy.
Moz can also help to inform your technical SEO data and identify how you can optimize your page for search engine robots.
Moz offers a few solutions:
Moz Pro
On-site SEO help as well as technical SEO guidance. Moz Pro covers keyword and link research, technical sight audits and reporting.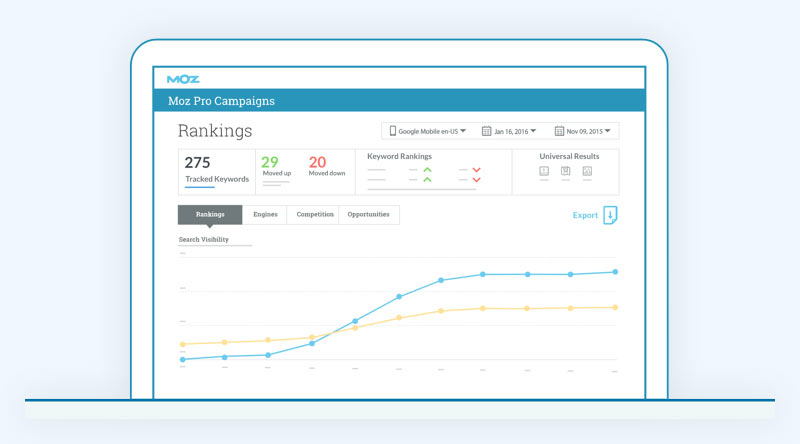 STAT
Claiming to be the most powerful rank tracker in the industry. STAT allows the user to track daily ranking keywords or search terms, mobile SERPS (search engine results pages) as well as a competitor's analysis.
Moz also allows you to track any site's domain authority. If you're looking to build out your back-linking portfolio to increase your site's authority then this is your tool. You'll be able to see potential site's domain authority and gage whether they would be worth the lift with your SEO efforts.
E-commerce SEO tools are a great way to capture new customer's attention and increase site visibility. Personalized marketing messages are essential to converting sales and retaining new customers long term. Forward-thinking e-merchants will take note of each new customer's search query and use this information to inspire and personalize future messaging.
Combine a marketing automation platform with an e-commerce SEO tool and carry each user's specific interest throughout any future marketing messages, be it a specific product recommendation, a personally relevant retargeting message, or an SMS or email sent to nurture the customer and keep them engaged.
Summary
I hope that you've managed to discover some new tools or concepts to help your e-commerce business with its own SEO strategy. There are a lot of resources and tools on the market, however, they're not all as powerful or trusted as the ones listed in this article.
The harsh truth is that if you really want to up your e-commerce SEO efforts you're going to have to pay for it and some of these tools don't come cheap. However, by keeping your knowledge and training of SEO in-house you'll be able to keep your costs down and offer retention strategies for talent.
Ray Slater Berry is a content strategist at Outreach Humans, and has been working in social media and content marketing for eight years. He specializes in the tech, innovation and travel sectors. He has also recently published his first work of fiction, Golden Boy.