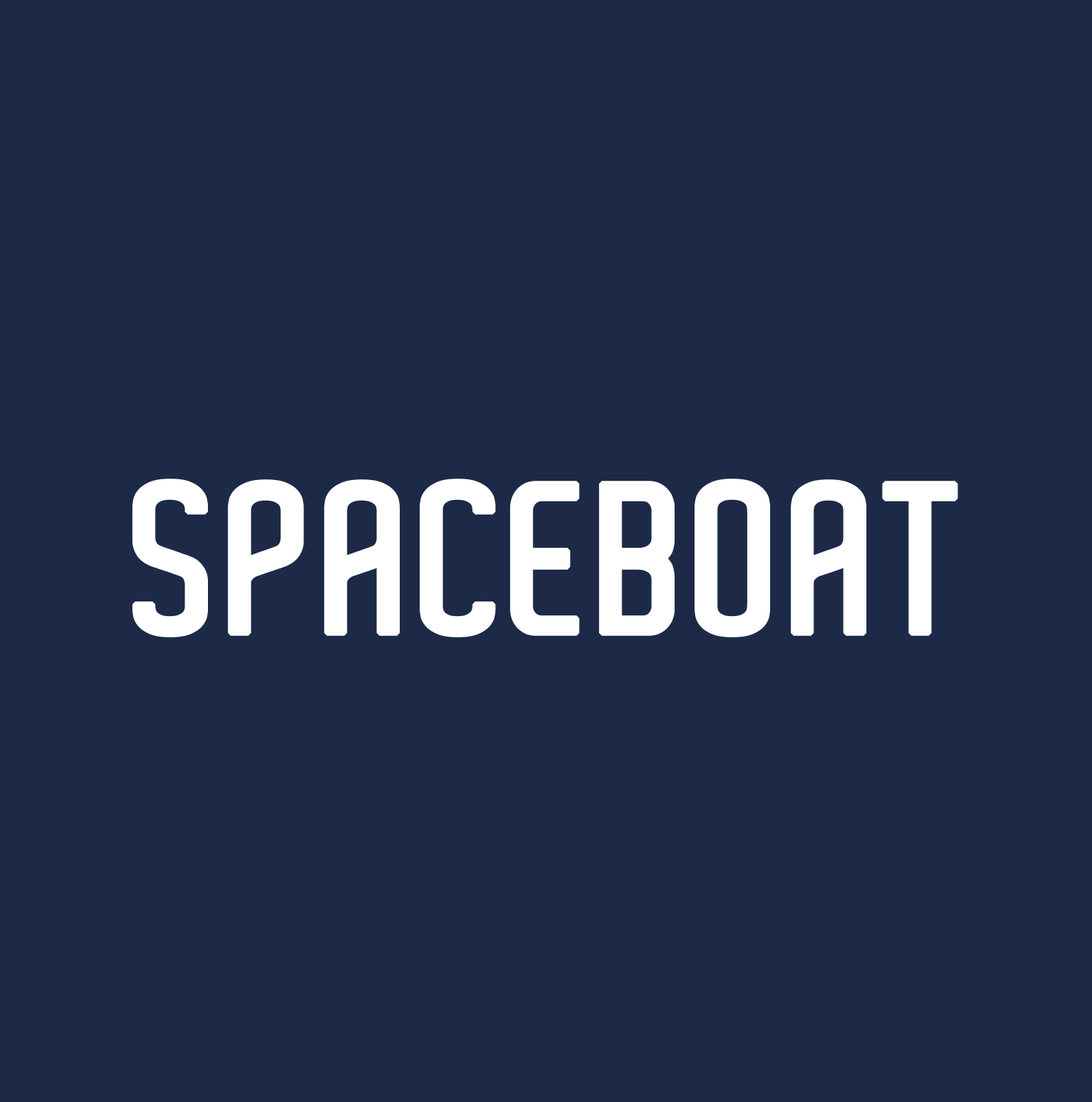 A landing page is a dedicated page for an ad effort. It's often the first branded touch-point that a consumer has with your product and can be the make or break on not only whether you make a sale, but whether you create a brand ambassador as well.
Many ecommerce sites focus on product pages as landing pages. However, this article will look at PPC landing pages specifically and are targetted towards a search term or a buyer persona.
Statistically speaking, landing pages should be converting higher than your product pages. Why? Because you should already know who you're speaking to with a landing page. Using correct testing and targetting tactics can increase conversion rates by up to 300%.
Whereas a product page is often focussed on a broader demographic and tends to address multiple buyer's needs, an e-commerce landing page has knowledge on the person viewing the page using information from the targetted ad that person has entered through.
It's up to you to use this data to your advantage and let your landing page address your specific buyer so that you decrease your CAC (customer acquisition cost), increase your landing page sales conversions, and hit your ecommerce KPIs. Use the graph, below, as a guide to the industry averages you should aim to beat, with your own A/B testing.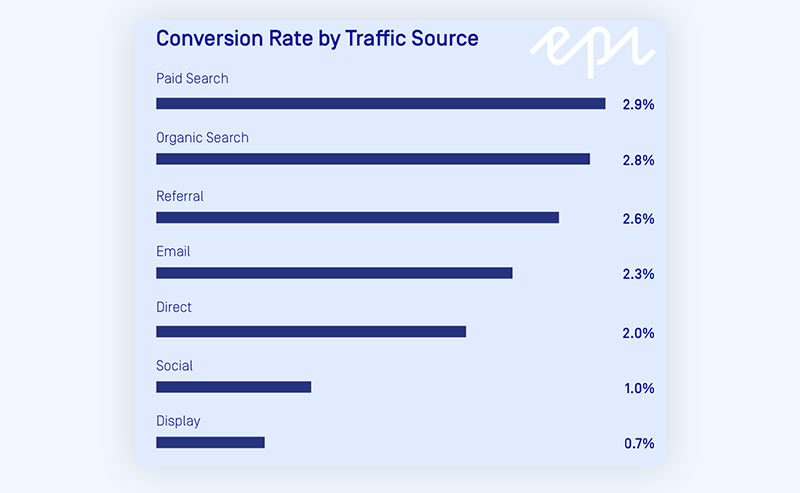 Image from SmartInsights
1. A/B Test content blocks on your e-commerce landing page
Ideally, you want your visitor to go from a visit to a click with as minimal effort as possible. Start with giving as much information as you think is necessary to make a sale. Once that information is in place, categorize it by content type. What do you have?
Reviews
Images
Videos
Product descriptions
Social UGC
Trust badges
USPs
The list goes on. We tend to fill our landing pages with many things we think are needed to convince someone to buy.
A/B test gradually removing content or replacing it with shorter, concise forms of content. Try replacing a product description with an illustration, cut down or cut out sentences from body text. See if you can maintain your sales as you go.
The shorter your page, the quicker your page visitor will be able to hit that CTA to buy and the less likely they become of dropping off. Remove distractions using data and watch your conversions increase.
2. A/B Test personalization strategies on your e-commerce landing page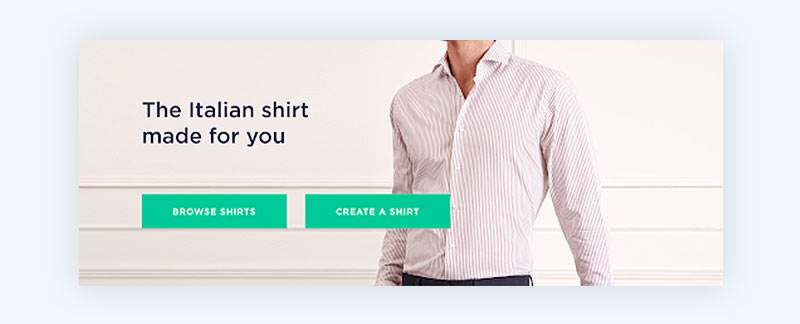 Screenshot from Apposta, "Men's Shirts" landing page
One of the best things about landing pages is that you can really hone in on the exact visitors your landing page will target. Try personalizing the landing page for them at different points. Monetate found that conversion rates doubled for consumers exposed to three personalized elements, from two. The more personalization, the better. From invoicing software to fitted shirts, you have the potential to target what your buyer's needs are.
If you know that your landing page is targetting 18 to 25-year-old men, then don't show images of 30 to 40-year-old women using the product. The same can be said with the messaging, color scheme, CTAs and even the personality of the chatbot you choose to use on the page. Split test personalization tactics and see which ones convert best.
3. A/B test placement of reviews on your e-commerce landing page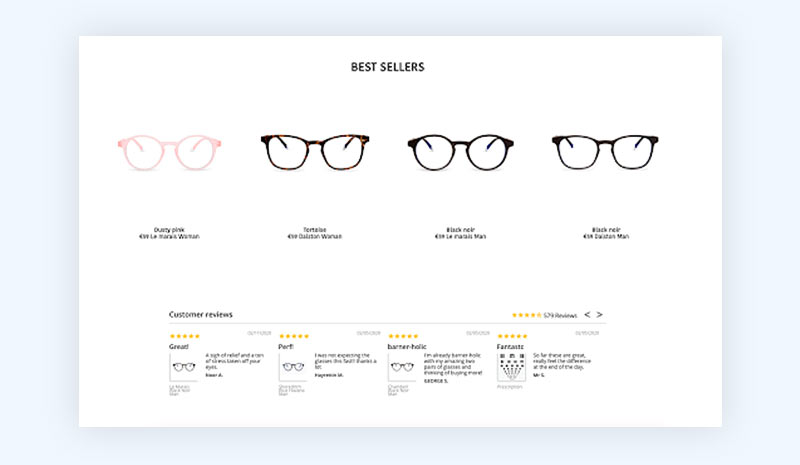 Screenshot from Barnerbrand Facebook retargetingcampaign
We all know the strongest form of marketing is word-of-mouth, so how does that convert into e-commerce landing pages? Via reviews. 72% of customers won't take action before they read some reviews.
Reviews are essential in giving landing page visitors that last bit of assurance they need to invest in your product. In fact, product reviews can increase conversion rates by more than 270%.
The thing you need to figure out is where do your reviews sit best? This can largely be determined by the ad that brought your visitor to the landing page in the first place.
If you have used a review based ad or UGC in your efforts then it's best to keep your reviews at the top of the page to limit a bounce-rate. However, reviews often tend to work well near the CTA or option to add to cart. Find the section of your landing page that brings you the highest conversions and build from there.

4. A/B Test images on your e-commerce landing page

Hismile targetted Facebook ad for "16-55 year-olds who live in Spain"
Images are essential in convincing someone to buy your product, try to showcase your product as clearly as you can and in a practical setting if you can, too. This point is more targeted towards split testing the people within your images.
Different markets and demographics will react differently to different people. For example, if you're targetting 16 to 18-year-old girls with your product, they'll often aspire towards a slightly older role model, so you'll want to feature a woman that looks around 19-21. However, don't go too old, or they'll find it difficult to associate themselves with the woman featured.

Try to line images alongside seasonality (if it's appropriate) and try to talk to the season the consumer is currently in. Like the Hawkers example above, they use their product in images of colder settings for the colder months of the year.
Lastly, just because an image works today, doesn't mean it will work tomorrow. Constantly be A/B testing images and always be optimizing.
5. A/B test copy on your e-commerce landing page
What you think might work with copy may not actually be the case when it's put into practice. A/B test key areas of copy that help "scanners" to convert. Scanners are those consumers that do not need a great amount of convincing to buy, they already know they're likely too, they've most likely done their research beforehand. Use important pieces of copy to give these buyers all the information they need. Focus on:
Headlines
Subtitles
Reviews
Keywords
CTAs
A/B test different variations for these areas of copy and find the formula that works best for your landing page visitors, both active and passive.
6. A/B test USPs on your e-commerce landing page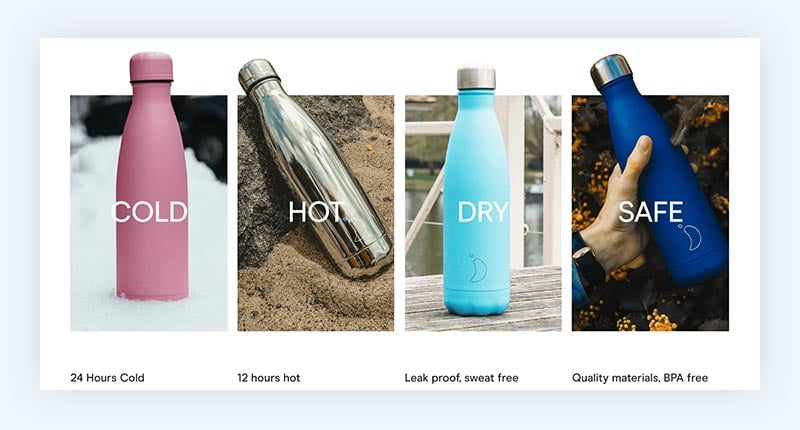 Screenshot from Chilly's Product page
Perhaps you've got a ton of USPs, that doesn't mean to say you need to share them all. Pick USPs that you think best suit the audience you're targetting with the landing page ad. From this point rotate your USPs in and out until you've found the best combination that's winning the most sales conversions.
Keep your page clean and your USP's prominent, yet minimal. Take a look at the example above, Chilly's have managed to condense their USPs into four memorable words. So, when the buyer walks away with their bottle they're easily able to remember and talk about why they bought it in the first place. Fuel your brand ambassadors.
7. A/B Engagement opportunities on your e-commerce landing page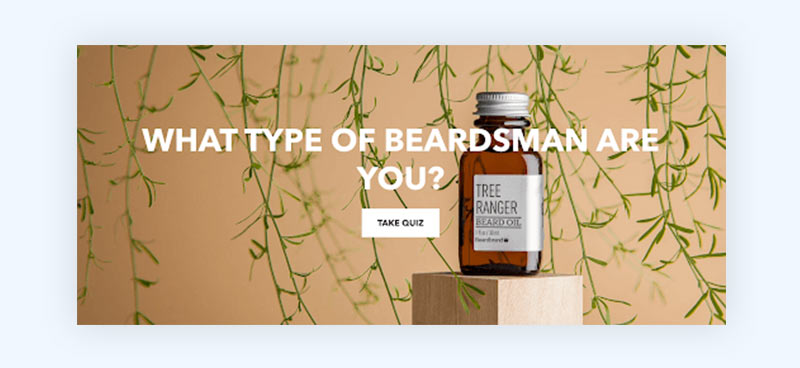 Screenshot from the homepage of Beardbrand
Engagement is the mother metric that every brand will be chasing in 2020. With the rise of conversational marketing and marketing automation software, brands will be finding new ways to engage with their consumers across multiple platforms.
This, of course, will fall into landing pages as well. Find engagement opportunities that are right for your brand and your buyer. Think quizzes, chatbots, live chats, section scrolls, product demos, the list goes on.
A/B test various engagement tactics and see which ones resonate best with your buyers. By keeping your buyers engaged you're keeping them active on your page and with your product.
Wrapping it up
Thanks for taking the time to read this article. If you liked the read you may also enjoy 7 ways to encourage customers to buy more and E-commerce marketing trends for 2020. I hope you manage to take away some A/B tests to run on your own e-commerce landing pages in 2020.