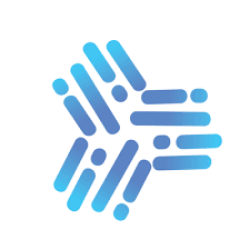 Written By
AdNabu
On Jun, 18 2020
11 minute read
When you first start an ecommerce business you worry about traffic. And once you notice you're getting decent traffic, the next question naturally arises: "Are you making sales?"
If you've designed a website and crafted compelling products but don't see your visitors turning into customers, you have to look into your conversion rate optimization practices.
Your focus needs to turn towards your target audience and efforts are to be invested in making sure their user journeys that end with purchase are kept simple and hassle-free. Conversion rate optimization tweaks different aspects of your website in a way that promotes this.
In fact, they're so crucial towards business success since higher conversions could mean more first-time visitors instantly making a purchase during the first visit. Conversions may also indicate taking your visitors from one step to the next.
For example, a visitor who is simply hovering over the homepage may decide to click and add an item to the shopping cart. This is a conversion and when the visitor checks out, that's another one right there.
Before you optimize your conversion rates, you have to make sure you're getting enough traffic. There are many tests you could do on your website to optimize conversions but these won't do much if you don't have a sizable target audience to test your strategies on.
1. Homepage
Your Homepage is like the entrance to your online store. If it's warm and inviting, people are more likely to check it out. If it's too bland and clean, it may give boring vibes. Take your target audience into consideration when you are designing your website elements. Make the visuals interesting and keep the navigation simple.
1.1 How to Make the Experience Simple
You don't want your website to look too cluttered. Make the designs clean and focus on simplicity. You could always improvise later but when you're starting out, work with less.
You could achieve great results with a simplistic color palette and minimal design elements. Take a look at this home page by MIXD. It heightens the impact of the product and conveys the key message by taking a simplistic approach to the overall design and composition.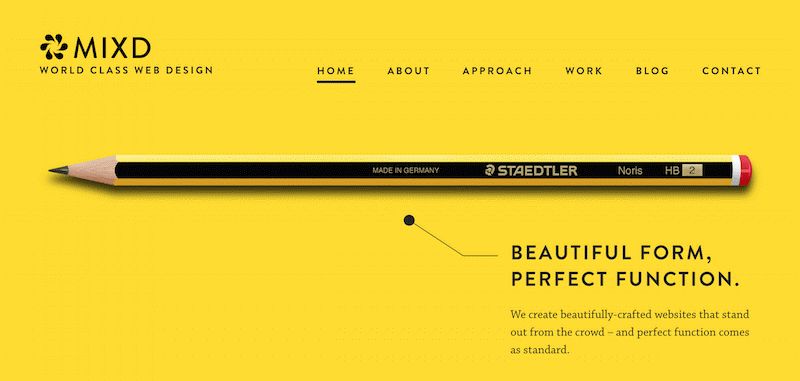 Smashing Magazine has an in-depth guide on how to create simple yet functional website designs. You should give that a read.
1.2 Show Off Coupon Codes, Real-Time Purchases, and More
The University of Kentucky conducted a study that revealed how a sense of urgency created by businesses would cause people to buy quickly and impulsively. If you want your customers to buy more and stay invested in your brand, you can simulate a sense of urgency by putting up limited-time offers.
Welcome bars on your website would end up increasing website visits per month and when you use tools like Quick Announcement Bar and Privy to share coupon codes and exclusive promotional offers on your landing page in exchange for newsletter sign-ups, you get more conversions.
The build is a prime example of a brand that managed to boost conversions by up to 6% more using custom promo code banner ads
You can incite excitement into the process of purchasing products from your website by using apps like Yo Recent Sales Notification and Notify. These display pop-ups at the bottom corner of your website whenever customers make a purchase, thus making your visitors get a sense of urgency by giving them social proof the products are being sold fast as minutes go by.
1.3 Add Testimonials To Build Trust
88% of users trust online reviews more than friends and family. It's a proven fact and the data backs it up. You can leverage the power of testimonials by incorporating them into your content strategy. Place them right below or beside your product pages and you will be making the right impressions.
If you can get testimonials from big players or influencers in the industry, then even better!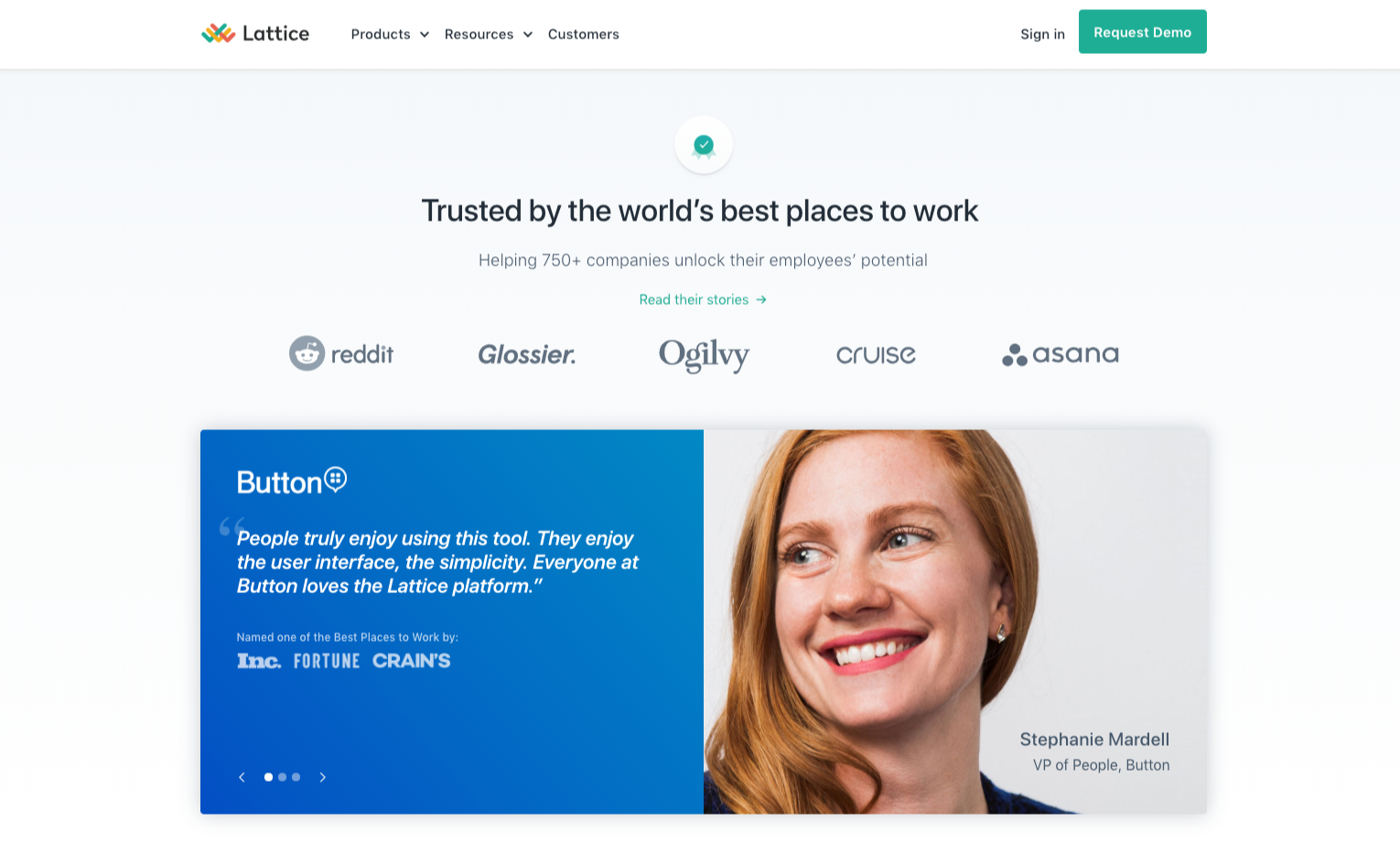 2. Product Discovery
When your customers land on your website, they want to look for the products they want and buy them. Product discovery is the art of making your products easily accessible on your website. By adding a search bar on the main page and adding category labels to filter specific products, you make the process of navigating through your website easier. We cover a few ways on how to go about doing that.
2.1 Use Intelligent Search

Intelligent Search is a feature that makes finding your products simpler. Through the use of predictive analytics by using apps like Findify and Instant Search+, users are shown suggestions for products based on what they type into the search bar. If your search bar is on the main page and you have a large category of products, you will find these apps to be a lifesaver.
TopShop is a UK brand that managed to find success with this and drove conversions by up to 11% more with this strategy.
2.2 Organize Your Categories Effectively
Simplify the categories on your website. Too many categories make it confusing to narrow down products. Aim for 4 to 5 broad categories with drop-downs included for sub-categories.
You can organize your categories based on their popularity or average reviews in the navigation bar.
2.3 Take Advantage of Your 404 Pages
404 pages are a bummer to visitors and nobody likes seeing a dead page. But you can think of this as an opportunity to help your visitors navigate to other areas of your website. You can add links to your 404 pages such as hyperlinks to promotional offers, product landing pages, homepage, exclusive campaigns, etc.
If you need a walkthrough on how to do this you can watch this video here.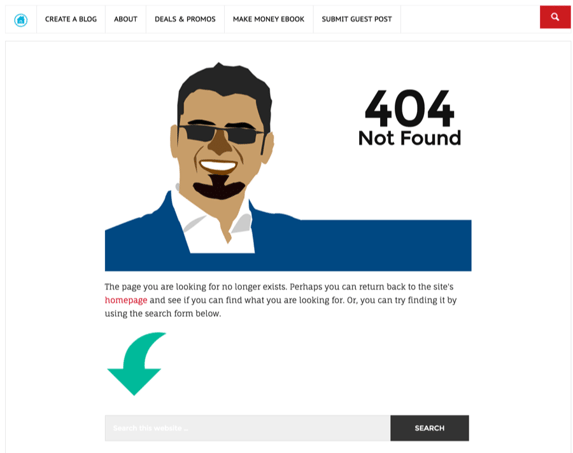 2.4 Add a Shoppable Instagram Feed
Embedding a shoppable Instagram feed into your website is a fantastic way to optimize your conversation rates. Brands have listed this as one of the top eCommerce conversion rate optimization strategies for making sales. Shoppable Instagram feeds are used to showcase user-generated content and visitors are able to click directly on the images and add products to the cart. There are studies backing this up and proving how it works wonders for businesses.
There are apps available that make embedding Instagram feeds easily onto your website. Some of them are ShowCase, Springbot, Like2Have.it, and SocialPhotos.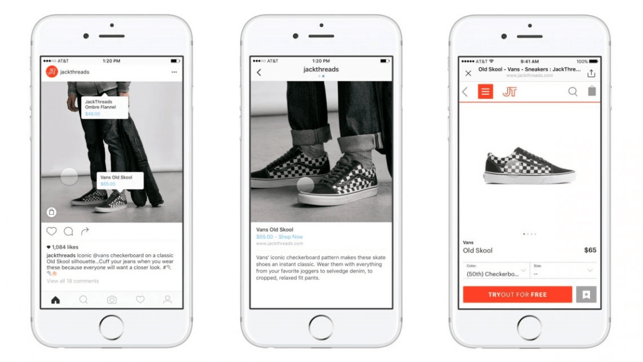 3. Product Pages
Product pages showcase your products and make your customers want to buy them. Make sure your product copy ads and descriptions are well written before finalizing the pages. The content makes a huge impact when it's unique, original, and interesting to read. More tips on optimizing your product pages for higher conversions are given below.
3.1 Use High-Quality Product Images
Clear and professional product photos make a big impression on your clients. Your visitors are more likely to buy a product when there are multiple images. More So than the description, these visuals determine whether or not a buyer will go for the product. Make sure you take photos from different angles and try to tell a story through video.
For example, if you are selling cameras you can promote the product by showing a model taking photos with it and displaying its features in action. Take a look at this GoPro promo video and you'll understand what we mean.
3.2 Be Upfront About Price, Delivery Time, and Out of Stock Products
Shopping cart abandonments spike up with unexpected shipping costs. Customers hate it when the shipping fees change or hidden charges appear during checkout. It's best you sort this out prior to the checkout phase to reduce the likelihood of abandoned shopping carts. Telling your clients beforehand about the charges and rates for delivery will not just save their time but help them stay invested in your brand.
If you're using Restock Alerts, your customers will know when your products are back in stock.
3.3 Showcase Your Product Reviews
Product Reviews are the backbone of businesses. They serve as social proof to your customers that what you're selling is genuine and worth the cost. Good product reviews give our customers a rundown on how your products work and give them an incentive to buy. You can use Shopify apps like Google customer Reviews to embed them into your website.
3.4 Add a Curated Instagram Feed
Curated Instagram feeds make brands look stunning and show how their products work in action. Fashion apparel companies and brands who are into technology and lifestyle show user-generated content on their feeds. These are then embedded onto websites. There's also proof of how millennials trust user-generated content more than anything else online.
4. Checkout Experience
When your customer is about to reach the checkout page and unload their shopping cart, you want to ensure the experience is flawless. A glitchy checkout experience leaves customers frustrated that ends up in the abandonment of carts. Use tools like Saucelabs and Browserstack for efficient checkout optimization and more conversions.
4.1 Prefill Your Customer's Information
You can store customer account registration info on cloud databases and help users pr-fill fields when they log in and return to shopping. This saves and there are reports that show that businesses experience over 200% growth when they let customers enjoy automatically pre-fill billing data when they log in and opt to checkout.
4.2 Send Abandoned Cart Emails
Sometimes customers forget the things they've left behind. It may not be the intention but when you send an email reminder about abandoned carts, they're more likely to return and complete the purchase. You can automate cart abandonment email reminders by using an app like Rejoiner.
4.3 Optimize Your Thank You Emails
You can show your customers that you're thankful for their patronage by optimizing your thank you emails. When they finish placing an order, they get a confirmation email. You can set up automated emails in a way that a thank you email is sent to them. Put links to your blog and exclusive discounts in your thank you email to increase rates to engagements and conversions.
5. Shipping and Returns
A customer may sometimes not be satisfied with the end product and may request a refund/return. When you're partnering with logistics, you have to make sure the order fulfillment and returns processes are seamless. An angry customer could ruin a brand and file lawsuits.
If you take care of your shipping and make the returns process hassle-free, your customer would be delighted and more likely to buy something else from you again.
5.1 Offer Free Shipping
Shipping and paying for customs during imports takes away a huge chunk of money. Free shipping policies have been shown to increase conversions by up to 50%
5.2 Have A Clear Refund Policy
Before you let customers place orders, make sure you are clear about the refund policy. Shopify has a Refund Policy Generator that helps you create this.
6. Additional Information
Optimizing your website and product pages for higher conversions is a great start. But you also have to mention the little details like the About me section and mention how to get in touch with the brand directly.
6.1 Tell A Story with Your About Page
Your About Page is the story of your brand. How it started, what its goals are, and where it's heading - these are stories people want to hear about. Customers feel more connected to brands and their products when they discover the story that goes on behind the magic.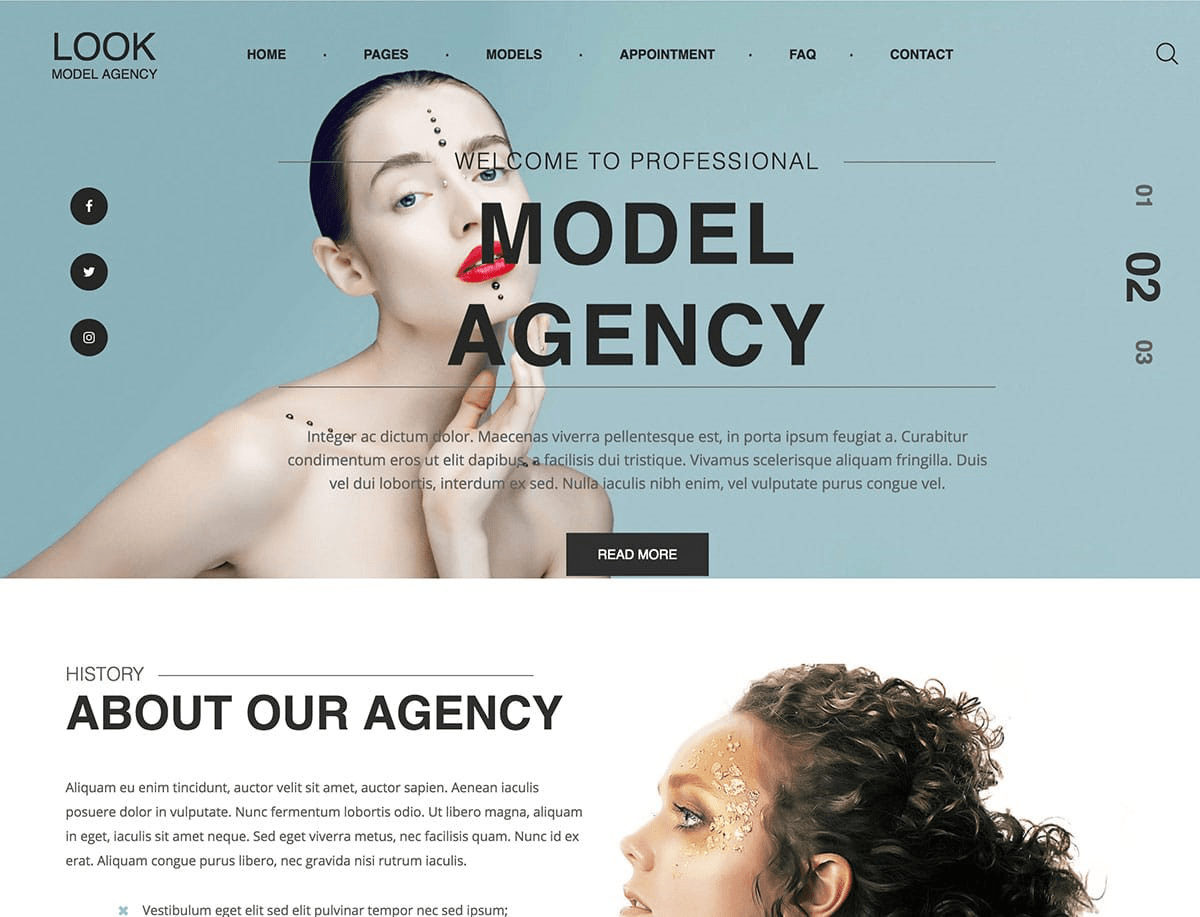 6.2 Create A Comprehensive Contact Page
A brand's contact page should contain details about the office address, landline/phone number, email address, and more. Add an email form along with links to your social media profiles to make things easier to find. You would rather prefer that your customers contact you with zero problems.
7. Website Speed and Performance
The final piece of the puzzle is website speed and performance. This is a central part of your conversion rate optimization strategy. Your website should take less than 4 seconds to load, otherwise, over 80% of your visitors would leave. This is what marketers refer to as 'bounce rates' and you want that to be as low as possible through website optimization.
7.1 Make Sure Your Site Is Mobile Responsive
Mobile responsive designs are flexible and adapt to the screen resolutions of different mobile devices. Test your site layouts and designs using the Google Mobile-Friendly Test Tool which will make sure your website is mobile responsive.
7.2 Optimize Your Website's Loading Times
Google has a PageSpeed Insights tool that lets you learn how to optimize your website loading times. It gives you detailed reports and insights. Take the sizes of your images into consideration when you're trying to improve loading times and compress visuals that are too high-res for your website. IF there are any Shopify apps that are inactive and not being used on your website, uninstall them because they eat up on speed and performance.
Conclusion
Now that you've learned everything about eCommerce conversion rate optimization, it's time you start running your own experiments. No strategy is the same for every brand which means you'll have to do A/B split-tests and a variety of experiments to discover your sweet spot. And once you find that, you'll be growth hacking your way to success.
Additional resources
Guest Post written by AdNabu
AdNabu helps improve sales in Google Ads for eCommerce companies. If you are running the search, shopping, or display campaigns in Google Ads, This software will be able to increase your sales.