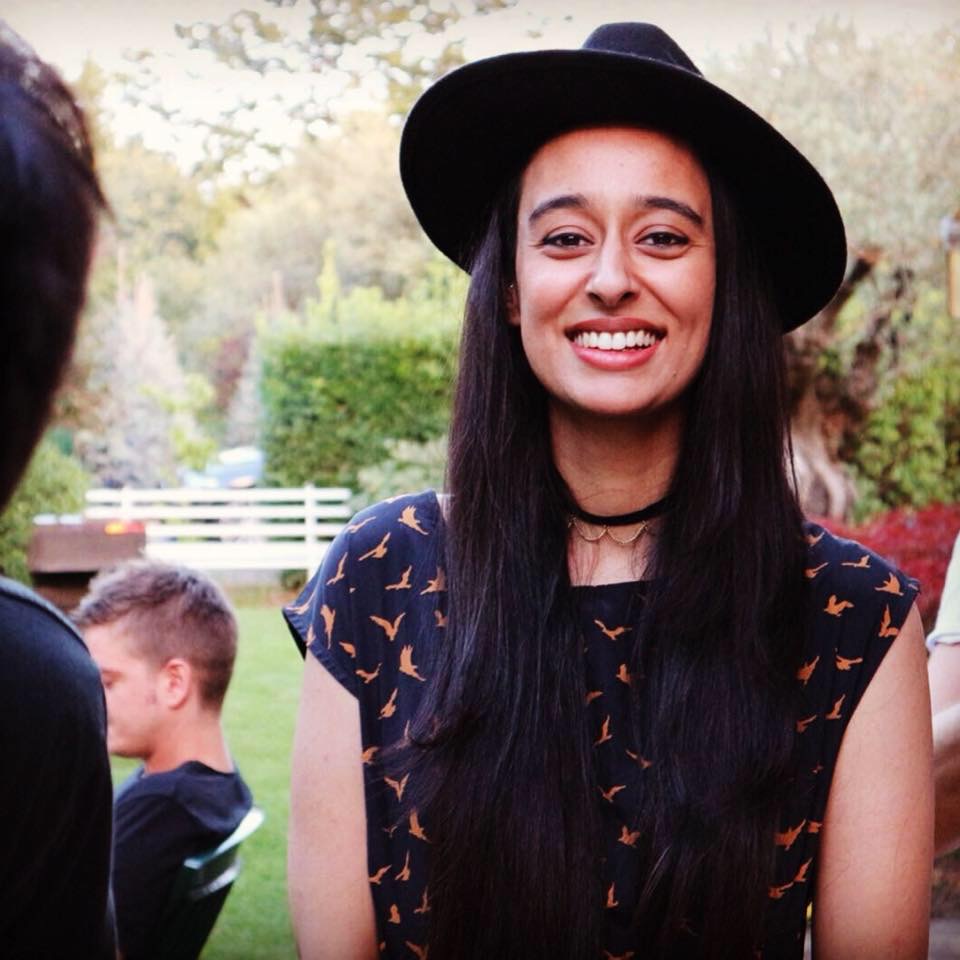 Written By
Noor Anwar
On Jan, 8 2021
3 minute read
We heard you and we listened! Say hello to our new and improved email template builder.
Our previous email editor was antiquated and we've been busy completely rebuilding it with state of the art email technology. It's sleeker, intuitive, responsive, and it's drag-and-drop. Now you can create beautiful looking emails with your eyes closed. Are you ready to start the new year by launching your most successful email marketing campaign yet?
New email template builder's top features
Our powerful new email editor is the fastest, easiest, and most affordable way to set up email automation for your online store. Design, send, and track email campaign results all in one platform. You don't need to be a design or marketing expert to create beautiful, professional-looking newsletters, holiday promotions, or order updates that tell your brand's story. If you are an expert designer, we're positive you'll be equally impressed.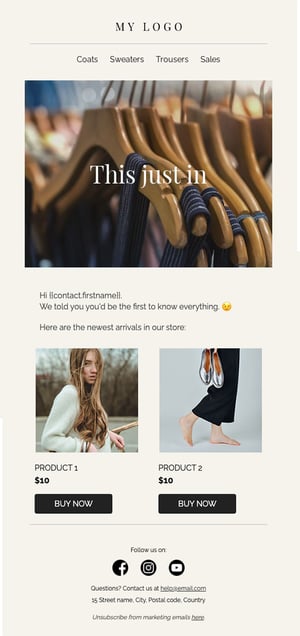 Design responsive emails that look great on all devices
Many brands forget to check how their emails appear on both mobile and desktop. Emails that appear great on a computer may look completely mis-formatted on mobile. Our new editor is built to design responsive layouts and ensure that your emails look perfect on all devices. You also have the option to preview and see how your email will look in different formats.

Add a countdown timer to drive urgency
Showing how much time is left to use a discount code or how many days remain for your annual sale helps drive a sense of urgency in the customer, which pushes them to purchase sooner rather than later.

Edit templates in just a few clicks with drag-and-drop
The best part of launching an email campaign is to set it up once and watch it work every time a customer visits your website. Editing is even easier with our new editor's drag-and-drop capabilities. Analyze the statistical data from your email campaigns to test different design formats to see what performs better. Further personalize and improve your emails to optimize your conversion rates and bring in more customers.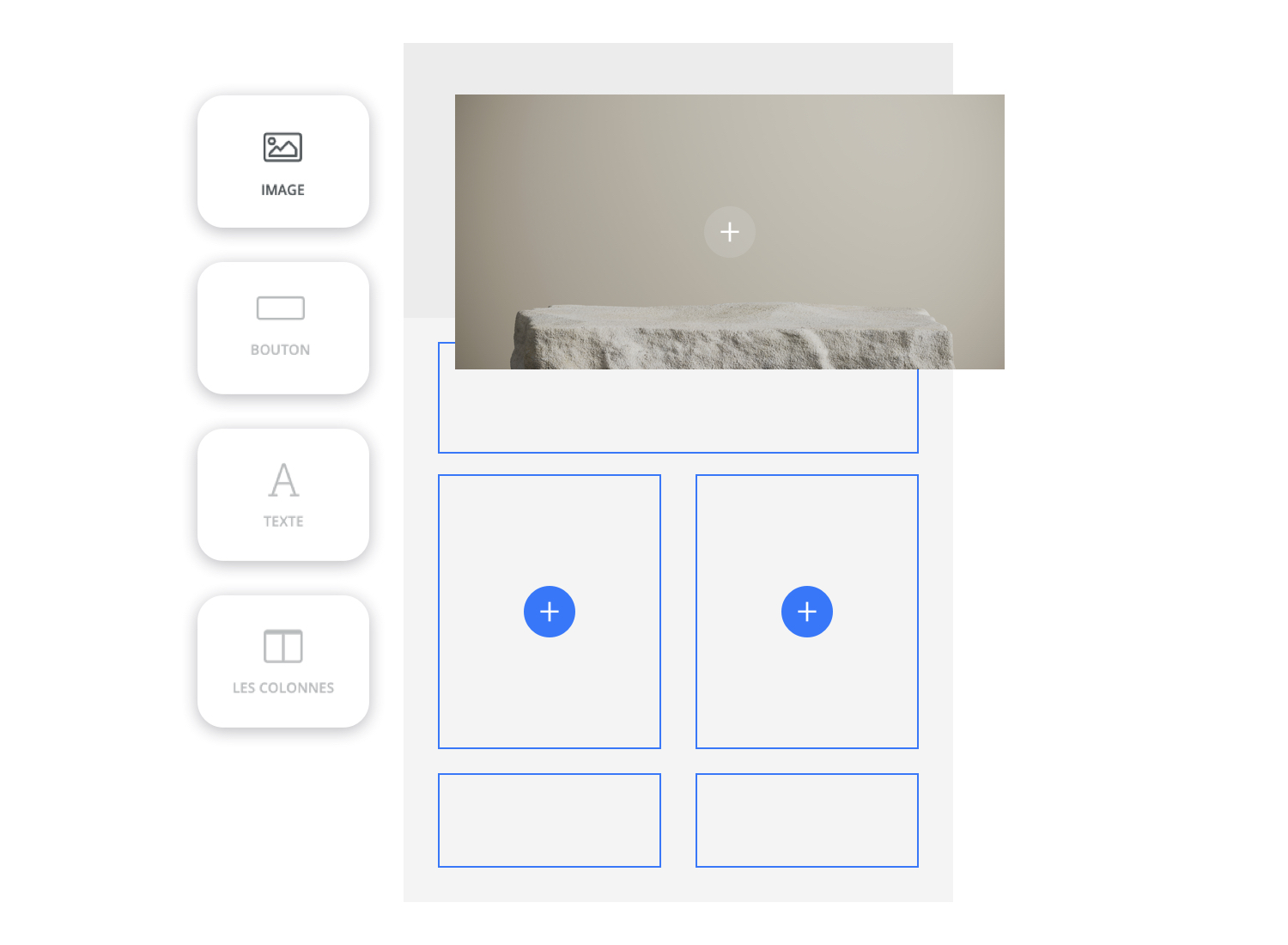 Adapt regardless of skill level
Prefer designing emails from scratch? Directly code and build HTML templates, or create a mix by incorporating pre-designed blocks with drag and drop. You have great ideas, and we want them to use them! You have full creative control to design and format your email templates according to what works best for your ecommerce store.
Choose how many products to display and what to advertise
Whether you're emailing product recommendations or displaying items a customer has left behind in their cart, you can edit which products you want to display and adjust how many are shown. You can also decide what aspects you want to highlight about each item - individual prices, quantities, or the total price.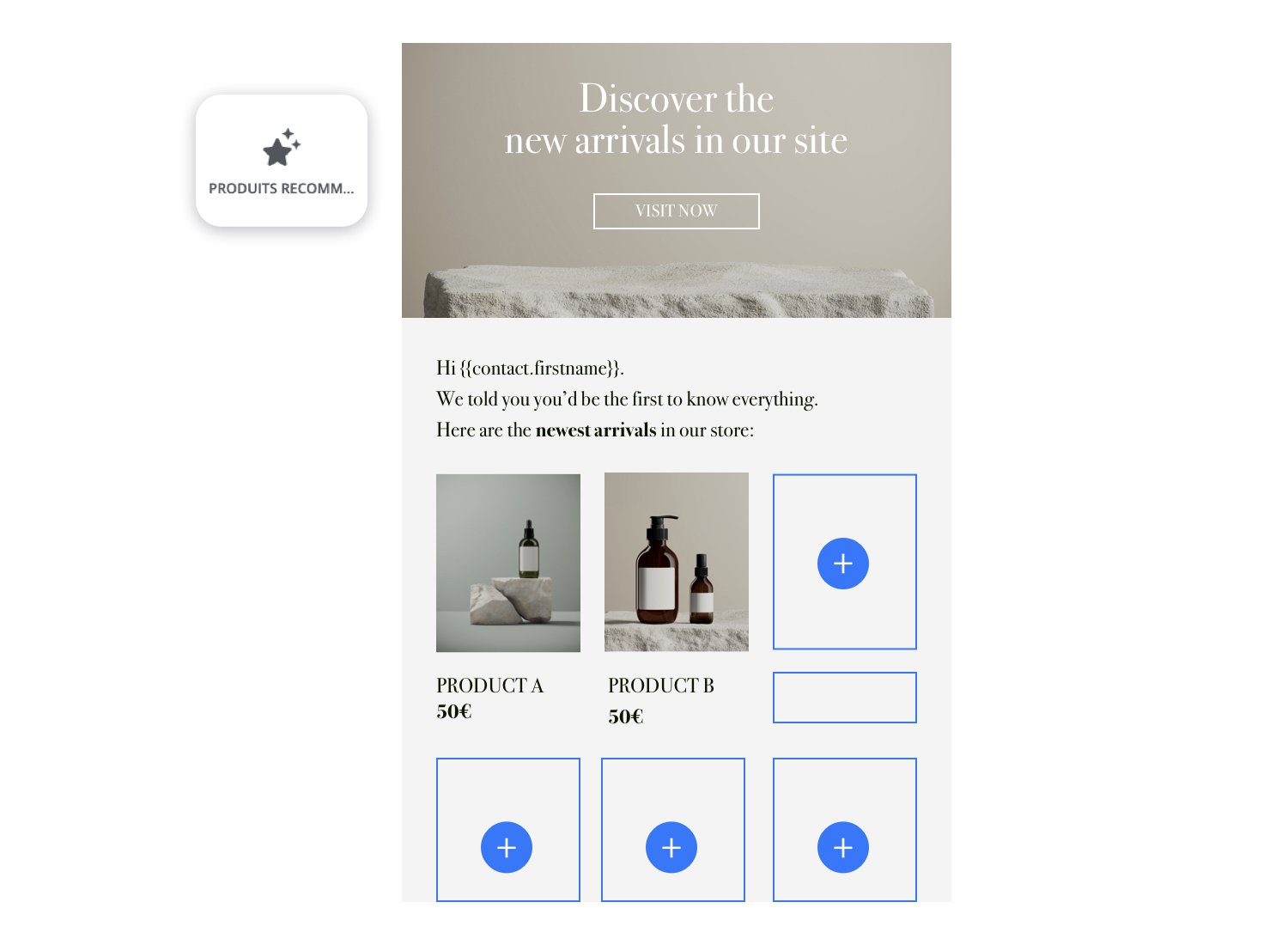 Customize to reflect your unique brand
In order to engage and retain your customers, it's important to communicate your brand. Our experts have created ready-to-use templates to which you simply need to add your logo, incorporate your branding colors, and hit send. Or, create your own templates from scratch--you have all the tools available to be a creative marketing guru. Add columns, choose from a wide range of new fonts, select and edit free images from our stock photos gallery, or upload your own.
Email your customers in the language they use to communicate
We are lucky to have clients all over the world, and our new email editor reflects that. All our ready-to-use templates are available in English, French and Spanish. Footers and headers are available in all three languages.
Launch a campaign using the new email template builder
Did you know that you can increase your revenue by 20% by simply launching an email campaign? Our ecommerce experts have created brand new email templates that can be launched right now. Everything is set up and ready to go!