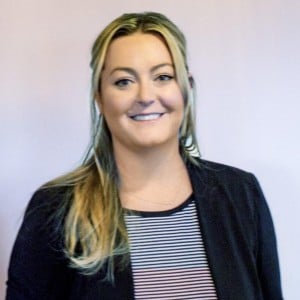 When we think of ecommerce growth, we often think of attracting new customers. However, profitability often starts with the customers you already have.
It's cheaper to get customers to purchase again than it is to find new business. And, with acquisition costs at an all-time high, driving repeat purchases has never been more important.
New customers are more expensive than ever
As we enter record levels of ecommerce competition, repeat purchases are even more critical. The cost of advertising is higher, which means the cost of customer acquisition is also growing.
According to Shopify, the coronavirus pandemic has accelerated the move away from TV advertising and towards digital platforms such as Facebook and Google. International retailers with large budgets are driving up ad costs as they prioritize ecommerce growth.
Shopify's 2021 report confirms that on Facebook, customer acquisition costs spiked following the pandemic, with costs now higher than pre-pandemic levels. Combine that with unpredictable consumer spending, and ecommerce retailers are feeling the pressure to do more with less.
Thankfully, much can be done to grow revenue without investing in customer acquisition. Repeat purchases are low-hanging fruit. Let's dive in.
8 Proven tactics that drive repeat purchases
1. Collect customer opt-ins (and make it fun)
Most of the tactics on this list start with getting prospects to opt-in to receive communications from your brand. This helps you identify returning customers and engage with them on your terms--not just when they shop with you.
Getting people to give you their contact information can be tricky, but there are plenty of ways to make it work. For example, many ecommerce retailers will offer a discount on the subscriber's first order to incentivize the opt-in.
The benefits of first-time customer discounts even help drive the initial purchase. Statistics from VoucherCloud reveal that 57% of shoppers are motivated to complete their first-time purchase when they are able to redeem a coupon.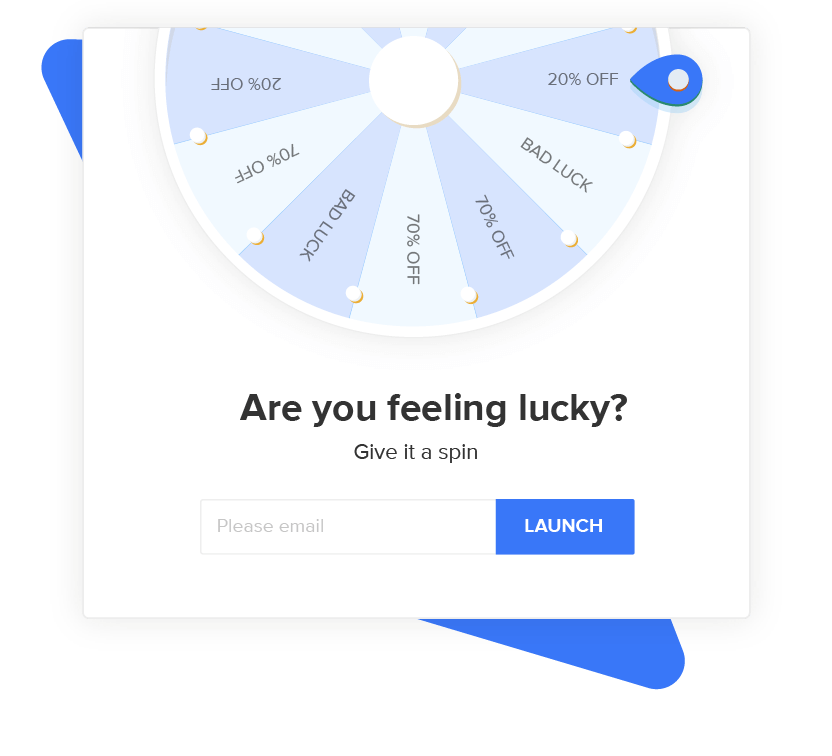 To encourage even more people to sign up, make the opt-in fun. A gamified, fun-looking page makes it more likely that customers will complete the opt-in process.
"Spin to win" wheels (like the one above) are one of the most common ways to gamify your marketing opt-ins. Carts Guru makes it easy to integrate wheels and pop-ups on your site with our opt-in widgets.

2. Start a customer loyalty program
Another great way to drive repeat purchases is to reward recurring engagement. With a customer loyalty program, the more a customer engages with a brand, the more points or rewards they get in return.
These days, customers actually seek out brands with good reward systems. In fact, 75% of customers will switch brands for a better loyalty program.
Some specific loyalty program ideas include:
Welcome points for new customers
Special points for referrals
Prize draws for loyalty program members
Birthday and anniversary perks
Customer loyalty goes hand-in-hand with repeat purchases. The more loyal your customers are, the more likely they are to return to your shop to buy again.
To understand how effective loyalty programs can be, just take a look at Sephora, the pioneer in driving repeat purchases. 80% of Sephora's annual sales come from repeat customers via its Beauty Pass rewards program.
3. Drive repeat purchases with future-use coupons
Future-use coupons are one great strategy to incentivize customers to make that next purchase. For example, for every $50 purchase in your store, you could offer a coupon for 20% off that can be applied to a future purchase.
Not only does this give an incentive for your customers to spend $50 now, but it also gives customers a reason to return to your store later.
4. Recommend relevant products
If you want your customers to purchase from your site again, product suggestions help make it happen. Personalized recommendations use your shoppers' order history to suggest the products that they are likely to buy.
Recommend complementary products
Notify customers about new arrivals
Showcase your best-sellers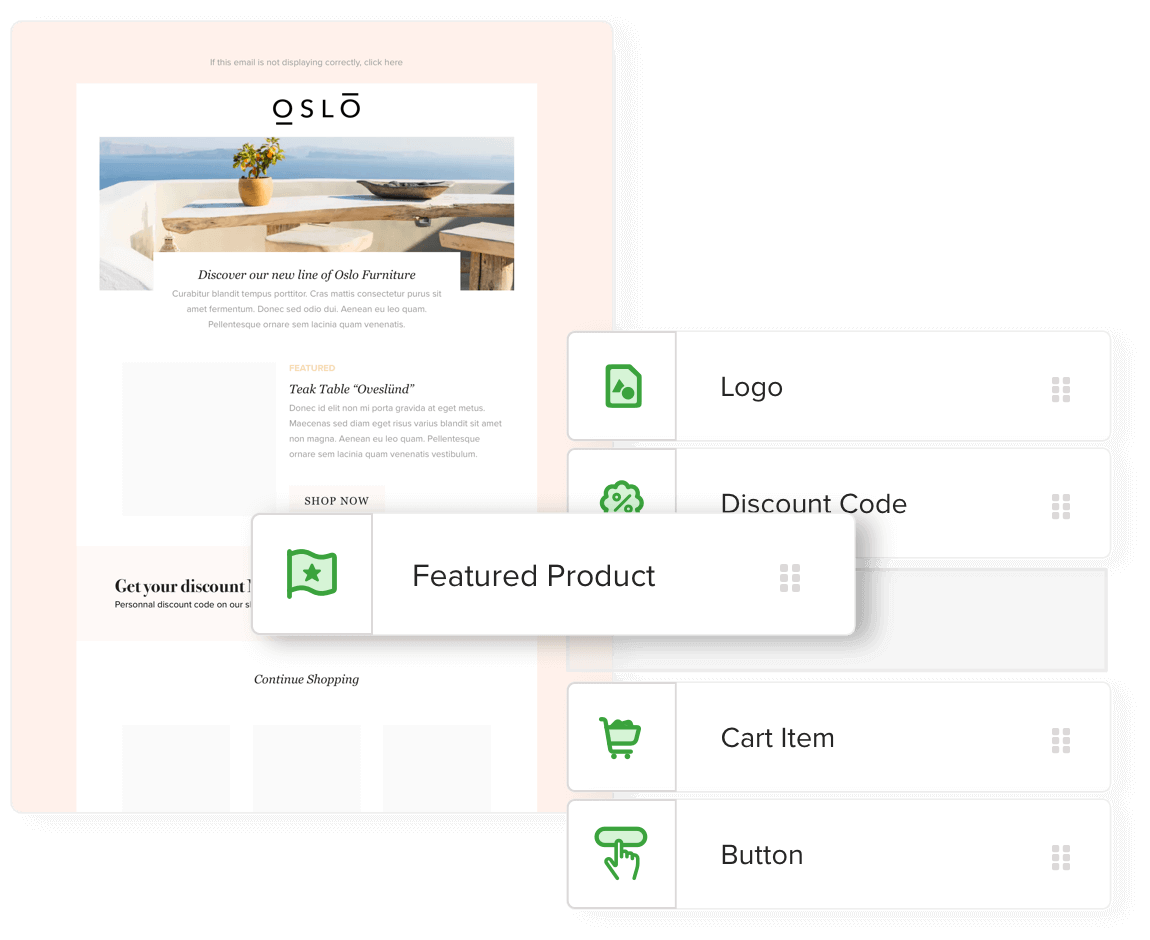 5. Say "thank you"
Thank-you emails provide customers with a feeling of reassurance from the time they have clicked the order button until they receive your product. Personalized "thank you" messages are an excellent way to start building a relationship with your customers.
You can include offers and discounts in your "thank you" emails that encourage customers to come back to your site at a later date.
6. Remind customers when it's time to restock
Replenishment reminders encourage repeat purchases for ecommerce brands with predictable sales cycles. They work products that customers purchase repeatedly within a certain timeframe, like razors or skincare products.
For example, a few weeks after a customer buys a razor, you can send them an email reminding them that it's time to buy again. These campaigns build recurring revenue by targeting customers who are most likely to make repeat purchases.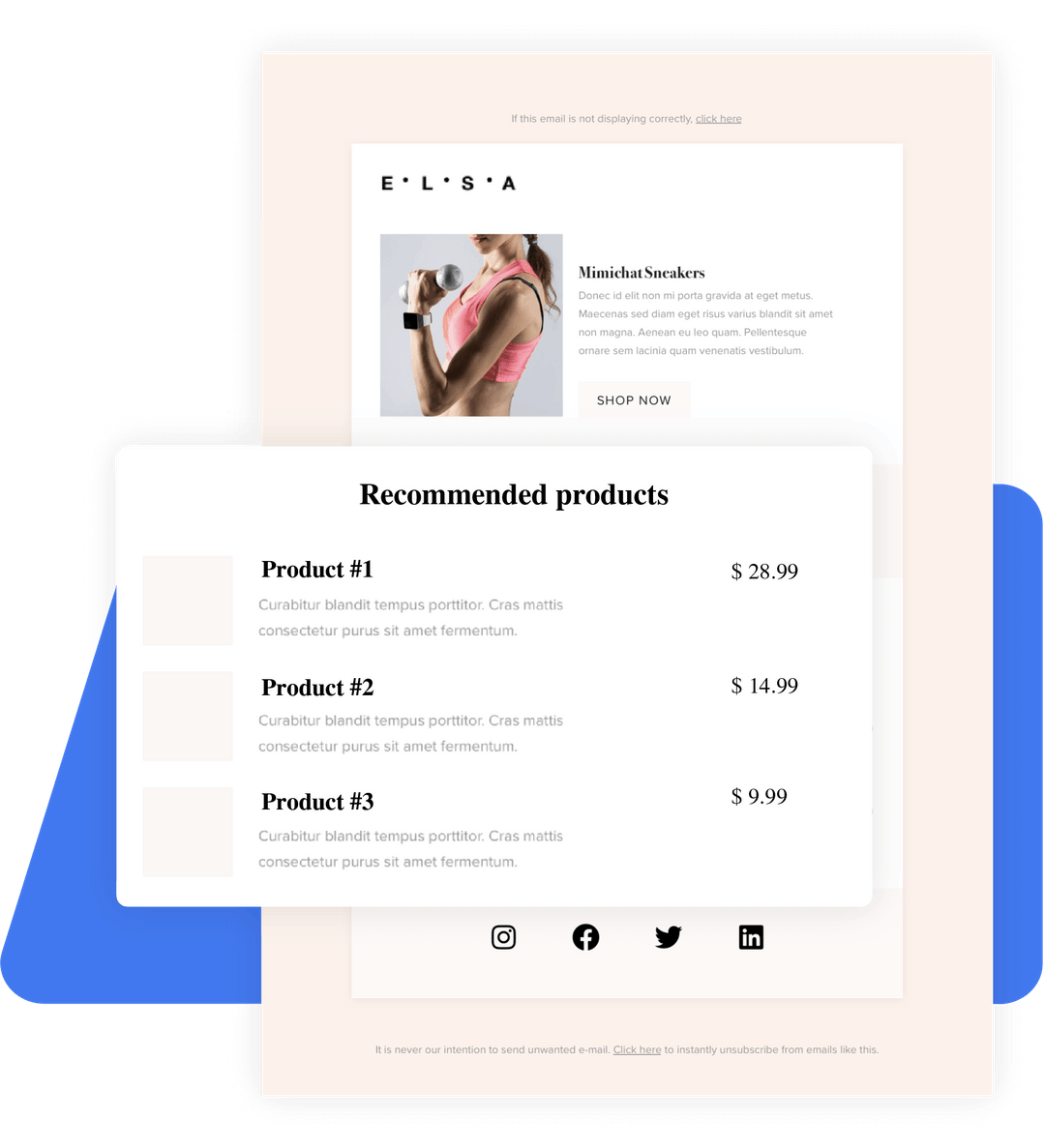 Carts Guru's algorithms look at the past purchasing and browsing behavior of each individual customer, then recommend specific products that they're most likely to buy.
7. Follow up with customers who haven't engaged with you
A win-back campaign re-engages customers that show signs that they aren't interested in your brand anymore. Win-back campaigns turn one-purchases into repeat purchases and help you find the low-hanging fruit.
The timing of your win-back messaging will vary based on how long your buying cycle is. For example, if your customers haven't made a purchase in 3 months, they can automatically be added to your win-back list.
Customer win-back campaigns put your re-engagement strategy on autopilot, so you can drive repeat purchases in your sleep.
8. Deliver first-class customer support
Finally, the last key to driving repeat purchases is customer satisfaction. Dissatisfied customers won't do business with you again, regardless of how great your marketing tactics are.
Below are a few customer support tips that help drive repeat purchases:
Be transparent about refund and return policies
Show shipping and handling terms upfront
Maintain a quick response rate
Add FAQ pages where appropriate
Ask for feedback
Wrapping it up
In short, driving revenue through existing customers is a top priority for marketers in 2021. It's easier and more profitable than investing in customer acquisition.
And, marketing automation software is key to success. Software like Carts Guru empowers small and medium-sized businesses to implement the same customer retention strategies used by major retailers.
For example, Carts Guru helps you easily set up triggers and workflows to respond to customer behavior in real-time. Between our opt-in widgets and segmentation features, we have the tools you need to build your audience and communicate in a meaningful way.
Our ready-to-use templates also help you create engaging, professional campaigns in minutes. You can easily set up win-back campaigns, promotional campaigns, and post-purchase campaigns that are proven to drive repeat purchases.