Written By
Louise
On Aug, 26 2019
5 minute read
Every e-commerce business owner will experience growing pains. From customer service issues to lost sales - there's a lot to think about.
But you certainly don't have to go through it alone. In this practical guide we show you how to overcome 5 of the most common difficulties e-commerce owners face, including: dealing with complaints, handling customer questions, feeling overwhelmed by social media messages, increasing brand loyalty, and recovering abandoned carts.
Ready to get started?
1. Dealing with complaints
However they come in, you should handle customer complaints with care and respect. There are a number of principles that will help your customer service team deal with them efficiently, effectively, and in a personal way.
Be fast
When a customer is unhappy, they want you to respond to their complaint as speedily as you responded to their order. When you answer quickly and accurately, it makes your customer feel valued - and can even turn a negative experience around.
Be empathetic
Try to understand things from the customer's point of view. Empathizing will reassure the customer that you care about their problem and they are less likely to become angry or emotional.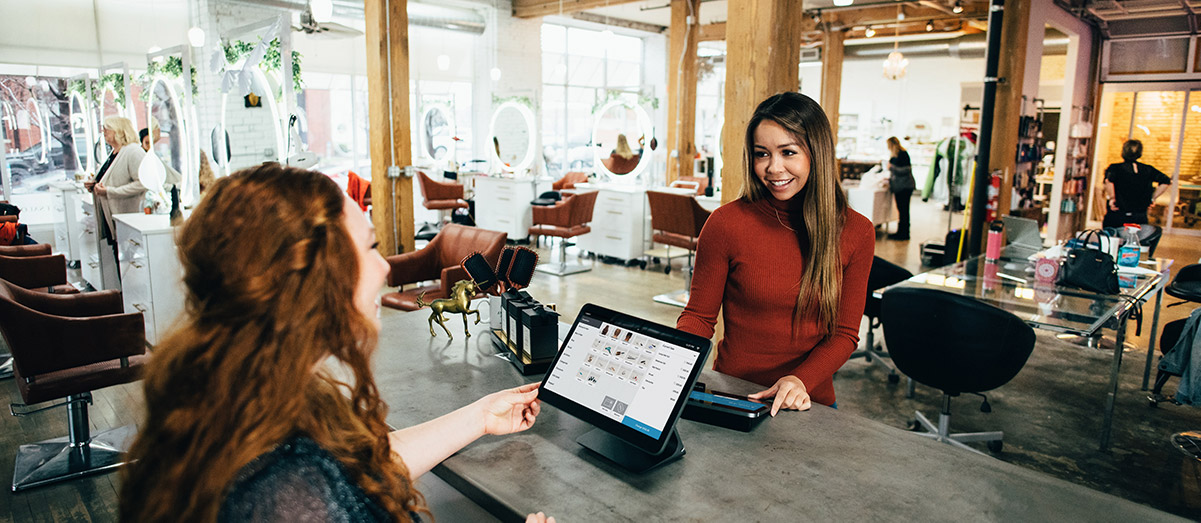 Be humble
Regardless of the situation, you should always apologize for the inconvenience. Even if the issue was out of your hands, expressing your regret goes a long way when someone feels annoyed or upset.
Be empowered
While large refunds and serious issues should be handled by you or your management team, make sure to empower your customer service assistants to handle returns and refunds up to a certain monetary value. This will not only speed things up for your customers, but it will reduce your workload.
Be proactive
If you notice a certain product line has a lot of complaints, pause sales on that item and investigate further.
Have an easy-to-use complaints channel
Clients should be able to call or message you easily and at no cost. By not having a straightforward process, you're taking a two-fold risk: 1) complaints magnify in importance when the customer feels helpless; 2) customers will head directly to your social media channels to let their feelings be heard publicly.
If you handle your complaints well, you should minimize the risk of bad public reviews. But if you do receive one, apologize and publicly invite them to contact you to resolve their issue.
2. Answering (too many) customer questions
It's a fact of life that e-commerce customers like to ask questions and they take a long time to respond. So, the better your website is at answering them, the better it is for you and your team.
To avoid getting overwhelmed by chat requests and emails, make sure your website copy and product descriptions are clear and well-structured. If you want to learn how to do this, Oberlo has some good advice in its article on how to write epic product descriptions that sell.
You should also have a well-thought-out frequently asked questions (FAQ) page. Rather than guessing what you should include here, consult with your customer service team to make sure you address the right things.
When it comes to writing the content, keep it simple and direct, and include a link to a contact form or call button in case your client has a more specific question. If you'd like to know more, Shopify has an informative guide to creating an effective FAQ page.
Additionally, you can also install an AI chatbot, if you feel it will lighten the load on your human team. There are many chatbot platforms that can help you do this; bear in mind that whichever you choose will depend on your budget and e-commerce platform.
3. Having too many channels
Instagram, Facebook, Twitter, Pinterest, TikTok… There are so many social media channels and so many ways for your customers to get in touch with you. For a small e-commerce team, it can be challenging to deal with.
Thankfully, there's a solution. Omnichannel customer service platforms are designed to help you bring all your customer service channels together in one place. And there are a number to choose from:
4. Struggling with customer loyalty
With so many choices out there, many brands struggle to encourage customer loyalty - we think it's worth the effort. According to Small Business Trends, "lowering your customer churn rate by five percent can increase your profitability by 25 to 125 percent."
So, how can you go about winning your customers back?
Firstly, establish a regular newsletter to communicate with your customers on a regular basis - offer them lots of value and excuses to visit your store again. By segmenting your audience using demographics, interests, and purchase history, you can offer discounts on brands they might be interested in, run exciting competitions, and even offer exclusive pre-order products.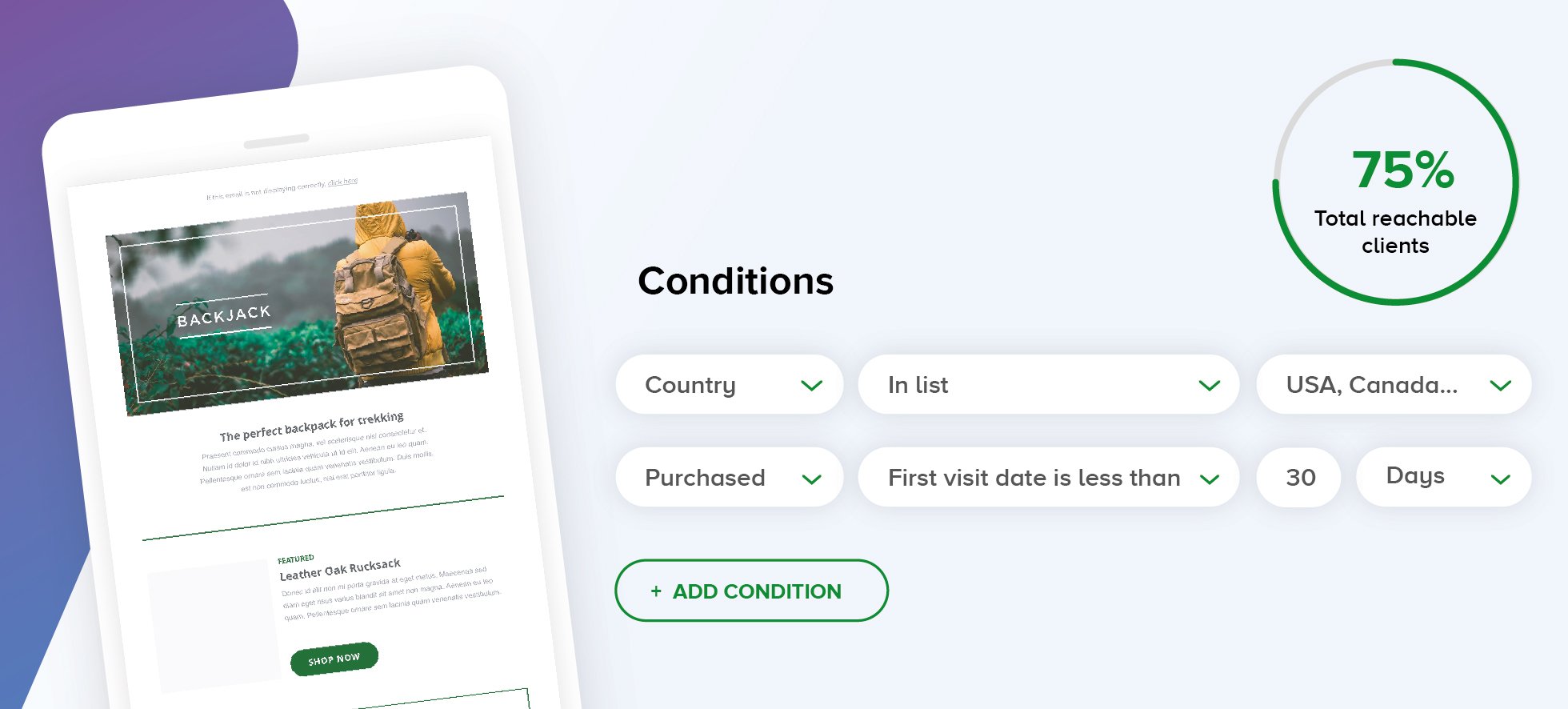 Loyalty programs like this can have a big impact: Pura Vida Bracelets, for example, increased referral sales by 300% thanks to a loyalty program, according to a report by Shopify.
And, don't forget to say thank you! It might seem like a small thing, but a thank you page after a customer makes an order can be an excellent way of offering a discount on their next purchase. Or, it can be a good place to include a call-to-action like: "Sign up for our latest deals on cool products just like this!"
5. Losing sales unexpectedly
In the real world, we don't usually fill up our shopping carts and walk out of the store without our products and without purchasing. But it's an all-too-common phenomenon online. In fact, globally, nearly 70% of e-commerce carts are abandoned. That's approximately $4.6 trillion worth of potential sales abandoned every single year, according to Business Insider.
Losing sales is an unfortunate reality for e-commerce businesses. But you can recover some of those abandoned carts and increase the bottom line. Here's how:
Be transparent with shoppers early on - hidden shipping costs or unexpected taxes scare off prospective buyers. If you let them know before the checkout phase, they're more likely to tap "Buy now".
Alternatively, if you can do it, offer free shipping. It might even be to your advantage as nearly a quarter of shoppers surveyed by Hubspot said they would spend more to qualify for free shipping.
Another tactic is to send an email within an hour of an abandoned cart, encouraging the user to return to his or her purchase. This achieves an average conversion rate of 4.5%. You can also use these abandoned cart emails as an opportunity to offer a discount or other offers on related products./p>
Also, make sure to try our own solution. Cart Guru will help you retarget customers who have abandoned their carts and increase your conversion rates by up to 20%.
---
Have you experienced any of these issues? Or do you have another e-commerce challenge you would like to share with our community?
If you are keen to find out more about any of these topics, please let us know by chat or email.
Also, remember that we have a guide: Six simple steps to setting up a six-figure e-commerce website.