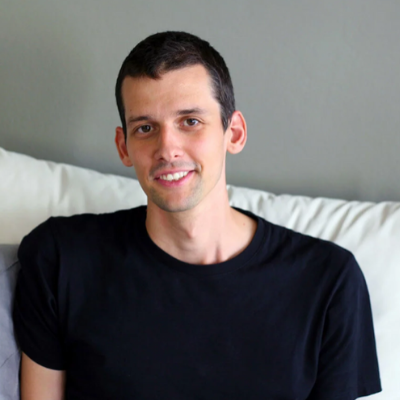 Efficient retargeting with Magento is likely on the mind of the majority of the nearly 20,000 businesses who use this platform for their online store. This e-Commerce solution offers features that can help qualify the audience, hereby allowing to design refined, efficient retargeting campaigns.The real performance, however, does not lie in just analysing browsers and customers data and attributes. To implement efficient conversion solutions, e-merchants are turning to integrated solutions in the form of plugins.
Retargeting with Magento features
Through Customer Attribute Management, Magento already allows you customize a retargeting campaign, qualifying your customers by profile, address and account. It is quite similar to what marketers used to do before the digital age: sort client base by geolocation, past purchases and demographics and send personalized offers.
The Enterprise Edition includes Automated Email Marketing Reminders. You can configure messages to be sent to the customer's' inbox, based on wishlists and browsing history. The fact that the resource is already in place makes retargeting with Magento a bit easier and eliminates many of the steps that would be necessary using a third-party solution.
While this can save budget better dedicated to increasing traffic or improving the customer's experience, retargeting Email campaigns are not showing impressive results. Half of the messages are typically left unread, and the conversion of shopping cart abandonments to sales barely reaches 8%.
The feature that makes retargeting with Magento one step simpler is the simplified check-out. Knowing that the main reason for shopping cart abandonment is the complexity of the process and forced registration, an optimized 2-step checkout transforms the problem into a solution.
Retargeting with Magento plugins
The fast and steady growth of online shopping - amounting to about 7.5% of retail sales according to the U.S. Census Bureau - means e-commerce is the future of your business. It also means that solutions are necessary to keep the trend, improve the shopping experience and convert visits into transactions.
This is where plugins appear, adding tools to your operation without the need to allocate important resources to develop them yourself.
Most of the supporting programs for retargeting with Magento focus on personalized Email content (with below par results), live triggers (happening while the visitor is still on the page) and, to some extent, SMS (reminding of a pending order).
These methods to reclaim shoppers are certainly better than doing nothing but watch the sales go to the competition with resignation. But you soon realize Emails, chats and SMS reminders are counting on the customers to take action without really engaging them.
Higher level of retargeting with Magento
When we observe modern behavior, we see an increase in mobile devices use in every aspect of our life, including shopping. Almost 30% of e-commerce sales in 2015 originated through mobile, or m-commerce as we are starting to pen it.
From this observation, coupled with the knowledge of e-commerce and its challenges, Carts Guru has imagined and created an answer that will soon take retargeting with Magento to a new level.
Customers, or prospective customers, respond positively to direct and personal engagement.
The software will allow you to connect rapidly to those who did not complete their purchase and abandoned their cart. The flexibility of the scenarios will let you implement precise parameters for each audience you need to convert, triggering automated actions via phone, SMS and Callback. The dynamic relationship you create will dramatically increase the conversion rate.
All e-retailers are facing the dreaded shopping cart abandonment.
Retargeting with Magento is possible through multi channel solutions, and analytics and dashboards simplify the adjustments for higher performance. Optimizing conversion rate in terms of target qualification, cost effectiveness and productivity should be like internet navigation: fast and seamless.