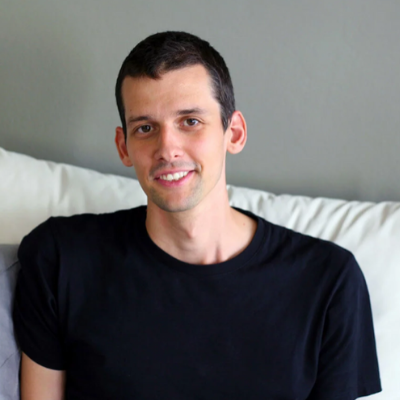 You may already be familiar with the benefits of an online retail store, but do you really know what the true strengths and weaknesses of eCommerce are versus a traditional storefront? We present a side-by-side comparison. You decide for yourself if the strengths and weaknesses of eCommerce are convincing enough to overtake the brick-and-mortar models.
The Customer is Always Right: Strengths and Weaknesses of eCommerce
Customer Con
One of the most common complaints about online retail purchases is the inability for customers to try before they buy. There is no fitting room to make sure that new dress fits the way it should or a way to test out the way a new laptop will run.
Customer Pro
No more nagging employees and long register lines. You shop when you want to, without distractions. Customer service and attention to detail is one thing, but when you just can't seem to shake an overly friendly sales person - you're almost driven to leave the store entirely. Plus, you can avoid busy weekends and holiday lines by buying online.
Customer Con
When considering the strengths and weaknesses of eCommerce - relative timing is a strong point of comparison. While at a physical storefront, a customer can be convinced to buy merchandise right there, right now. No waiting for processing and delivery. They make a decision to purchase and are immediately gratified with the product.
Customer Pro
On the other hand, online retail customers can browse an eCommerce store whenever they want. While waiting in line, running errands, any time. They can also choose to buy instantly - a handy feature for busy moms and people always on the go. You can shop for groceries you'll need later in the week or buy Timmy a new pair of pants for school while you're getting your other tasks done.
Customer Con
There are a lot of online retail stores. One of the many strengths and weaknesses of eCommerce is resource availability. How can a customer be expected to choose between dozens of online retailers? It's hard to stand out against an endless selection of similar store websites.
Customer Pro
It might be a little overwhelming at first, but there are infinite possibilities and deals to be had. eCommerce allows you to effectively shop and do real-time price comparisons between retailers and look for the best deals. Inventory and stock is never a problem, because someone out there is bound to have what you're looking for on hand.
eCommerce Retail Cost Comparison
As a retailer, you may already done your research and know the strengths and weaknesses of eCommerce versus a traditional storefront. Increased customer base, 24/7 availability compared to increased overhead, higher startup costs, etc. Maybe you're already convinced that an eCommerce online retail store is the way to go, or maybe you believe in the power of personal connection and customer-product interaction. Consider the following:
eCommerce Retailer Con:
It's harder to trigger an impulse buy using human conviction and persuasive tactics. There's just something more legitimate about a physical storefront. Someone may wander in from the street and like your branding style or hand-curated inventory. Or maybe they make it a point to come to your store every Sunday after breakfast, a la Breakfast at Tiffany's. These are human hunger factors than an eCommerce store just can't satiate.
eCommerce Retailer Pro:
What you lose via human interaction you gain in marketability. There are infinite marketing opportunities with eCommerce. Your business is not limited to a single location, the world is your oyster! There are many incredibly successful online businesses who never had a storefront (Amazon, Zappos, etsy, Nasty Gal, eBay, etc.).
Here's Some Advice
Now that you know what you're dealing with in regards to the strengths and weaknesses of eCommerce we're here to tell you that a combination of both is best. Remember those successful online only businessesses we mentioned? Well it turns out that some of them are migrating to physical storefronts. They seem to have caught onto the trending potential for retail eCommerce and brick-and-mortar establishments to supplement each other. It's true that customers still want to touch and hold their products before fully committing to a purchase. Creating newer retail experiences and technologies is essential to driving commercial growth and success. And remember, mobile shopping is on its way up, so it's important to always optimize and streamline with frictionless checkout technology. Always always always measure your metrics and keep an eye on analytics