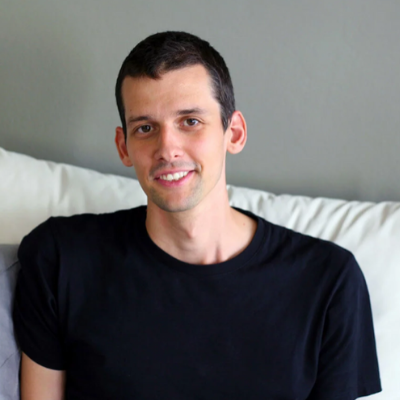 Successfully retargeting abandoned shopping carts depends on how well you identify the reason a customer left it behind. Different reasons warrant different campaigns, focused on where the customer is in their shopping journey. Careful crafting and application of each campaign is a siren's song to abandoned shopping carts.
Retargeting abandoned shopping carts: early abandoners
A customer that places items in a cart and leaves could be focused on research and selection. This customer is not yet ready to buy, and may be loading carts on several sites simultaneously, then returning to compare. Personalize their shopping experience by dynamically inserting relevant comparisons, ads and promotions for products of interest. Adding user-generated content such as written reviews, and photos of peers wearing or using the products, can give customers the information they need to complete their purchase.
Other customers might commandeer the shopping cart as a makeshift wishlist, distinguished by items left in the cart over a long period of time. These customers are planning for the future, perhaps for a holiday or a bonus at work. The first step in this campaign is to present these customers with "your wishlist" or "save for later" feature, and to develop one if nonexistent. Use product information in a recurring campaign every few weeks to remind them of their goal, in holiday ads to prompt a sale, and with a discount or promotion that might spur an immediate purchase.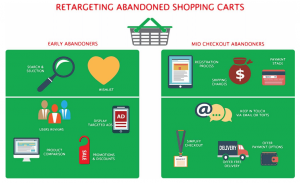 Retargeting abandoned shopping carts: mid-checkout
When customers leave a full cart in the middle of checking out, they are communicating frustration with your checkout procedures. Determine the specific stage of checkout involved, and focus your efforts on making it more manageable. If they left when faced with a lengthy registration process, allow them to check out as a guest. If abandonment occurred after seeing the shipping charges, grant free or discounted shipping. If the customer quit on the payment page, offer more variety like PayPal or Google Wallet.
Customers who don't go through with an order after starting the checkout process are showing their intention was high but cut short by obstacles. Depending on your goals and strategy as a brand, you want to focus your conversion campaigns on them, allocating resources to dynamic retargeting, for example. Keep the dialogue going with them, try and engage them immediately with a text message, and communicate regularly (though not "spammingly") with e-mails. If you have identified some of the barriers that stopped them in their tracked (and removed them), you can revive the intention more easily than with early abandoners.
Once you've fine-tuned your campaigns for retargeting abandoned shopping carts, make sure the carts are right where they should be with persistent cookies. Getting customers to return is all for naught if their shopping carts have disappeared. Follow these tips, and the only things disappearing will be abandoned shopping carts!