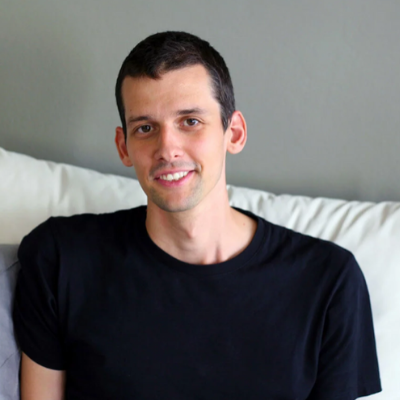 Do you ever wonder what the secret of high converting eCommerce sites is? If the question never crossed your mind, maybe you should reevaluate the line of business you chose. Conversion rate optimization is at the forefront of eCommerce. You get visitors, you want customers. Expecting you will achieve that entirely thanks to your products (or brand name) is a costly mistake. High converting eCommerce sites get there because they know what to do and they do it right.
The psychology behind high converting eCommerce sites: knowing their audience
The top sites (those that are able to minimize bouncers and cart abandonments) dedicate time and resources to knowing their audience. eCommerce is about the users, period. Once you understand what the visitor expects from his experience browsing your site and contemplating buying your products, you are already halfway to dramatically boosting your conversion rate.
Navigation is smooth, intuitive and fast.
If users can't easily navigate, or if they constantly need to go back to a previous page because they feel they are lost, it is a matter of seconds before they simply go out. On a first visit, 98% of visitors are not ready to buy. You want to keep them a bit longer, generate enough interest so that, on the next visit, they will be one step closer to a purchase.
The same is true for mobile navigation. In fact, there should be no distinction between the quality of a site on desktop or on a smartphone.
The process is kept simple.
High converting eCommerce sites know it well: anything complex means more obstacles to retention and conversion. How many shopping carts are abandoned due to lack of transparency and over complicated processes?
Answer questions before the customer has to ask: delivery schedule, shipping rates, customer reviews… And make it easy to reach the step where the user can complete his transaction (i.e. confirm and pay). One page checkout is ideal, showing progress every step of the way (along with guest forms to minimize shopping cart abandonment due to forced registration).
High converting eCommerce sites pay attention
You have a great product and a beautiful looking site. Does that make you a successful retailer? If your conversion rate is low, what actions are you taking to improve it?
It's easy to get sucked down the vortex of managing an eCommerce (assortment, inventory, promotions, order follow-up, ...) and forget what matters most: your visitors, soon-to-be-customers.
The sites that experience a high conversion rate are not lucky. They pay attention to details.
The product pages are optimized in terms of content, visual impact and information. The visitors can access any product through a filtered search that will lower the number of steps they have to travel to get there.
Users segmentation also plays a major role in optimizing conversion rates. By offering a different content based on customers interest and/or demographics, your content targets the right visitors. You clients base is not diluted with offers that may or may not apply to them. High converting eCommerce sites also pay attention to the visual impact of their landing pages. They offer unique value propositions clearly, boldly and straight to the point. The use of icons and colors trigger more response than text. The benefit of a product or an offer is clearly established and a second is plenty to understand it.
There are many other aspects of the underlying psychology behind high converting eCommerce sites. The big champions of conversion endlessly test techniques and tools and adjust accordingly. One size does not fill all. Once the best practices have been implemented, a myriad ways still exist to increase conversion, one percent at a time. The last tip they would offer is: at this point, do not neglect the value of retargeting campaigns.