Written By
Louise
On Jan, 2 2020
5 minute read
Social proof is a powerful marketing tool that all e-commerce businesses should leverage. When customers recommend your products to others, they inspire trust in your company and help to build brand awareness. Happy customers also help you drive sales: online shoppers trust each other's authority and often make purchase decisions based on peer recommendations.
So what can you do to proactively generate social proof? The best strategy is to collect testimonials and ask customers to review your products.
According to one study, 84% of consumers trust online reviews as much as personal recommendations. And, 56% of the same study's participants picked a business because it had positive star ratings or reviews. Reviews and testimonials are seen as credible and authoritative. They add a sense of transparency. Even bad reviews can be good if handled correctly - because they give you an opportunity to demonstrate how amazing your customer support is.
In this post, we explore how to ask happy customers for reviews and testimonials and how to best leverage your social proof.
Reviews and testimonials: What's the difference?
While both are important forms of social proof, testimonials and reviews are slightly different.
Testimonials are endorsements by customers who are genuinely happy with your products and are willing to vouch for your brand. They are commonly displayed on a brand's website - typically on the homepage or a separate testimonials page or other promotional materials, like brochures.
The best format for a testimonial depends on your website's design, but you can't go wrong with anything personalized. Including a photo of the happy customer alongside the testimonial can be a great addition. Some brands have even started adding video testimonials to their websites, which helps to give a sense of proximity and authenticity. The happy faces of satisfied customers send the message: "I'm just like you, and I love this product."
Reviews are customer opinions usually left on third-party review sites, like Google, Facebook or Yelp. While reviews are definitely a more dangerous game than testimonials - as there's nothing stopping customers from writing a negative review - they are instrumental in boosting trust and establishing brand authority.
Customers go to review websites with the clear intention of purchasing a product or a service. Even though what reviewers say about your brand is largely out of your control, there are some steps you can take to get more positive reviews.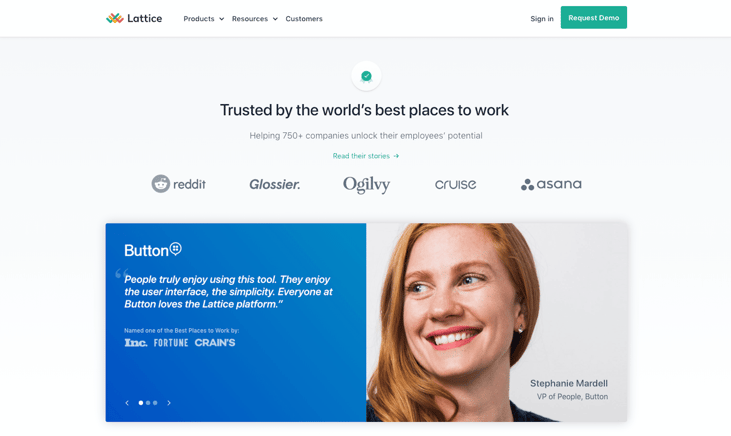 How to ask your customers for reviews and testimonials
Asking for customer reviews and testimonials is not as complicated as you may think. In fact, 7 out of 10 consumers will leave a review if a business simply asks them to. But what's the best way to reach out to them? Here are a few tips to help you get started.
Strike while the iron's hot
When asking your customers for testimonials or reviews, timing is key. You need to catch shoppers at a positive moment, like when they're super excited about having just received their order.
Send automated post-purchase campaigns
Perfectly time your outreach by setting up an automatic post-purchase email campaign using a marketing automation tool. These platforms can automatically send emails (or messages across other channels) a specific amount of time after the purchase - just make sure you take into account shipping times when setting up the campaign. The email should include a short survey (1-3 questions) asking about your customers' experience with the product.
Make it easy
If you want a high response rate, make it extremely easy for customers to give you their testimonials. The smaller the effort people have to put in, the more likely they'll write you a testimonial. Similarly, if you'd like your customers to review your product on a third-party review site, send them an automatic email with a single link that takes them directly to the review website. Make it as straightforward as possible - the lower the number of clicks needed, the higher your chance of getting a review!
Be transparent
When composing the message you want to send, be transparent and let your customers know why you're asking them for a testimonial and how you're going to use it. You don't need to go into too much detail - just be frank and say something like "we'd appreciate it if you could write a testimonial to be displayed on our website so other people will trust our products, too."
Offer something in return
Instead of just asking your customers for a favor, offer them something in return for writing a testimonial or a review. Discounts and coupon codes are always appreciated, but you can also offer them free shipping on their next purchase. This way, you're not only getting a testimonial from a satisfied customer, but you're also building loyalty and incentivizing shoppers to return to your store.
Take advantage of the holiday sales season
Christmas is just around the corner, which means a huge influx of new customers. Take advantage of the holiday shopping rush to get reviews and testimonials from first-time customers, as well as returning ones. Shoppers' willingness to purchase is unusually high during the holidays - and since they're in such a festive mood, they might be more generous with their testimonials, too.
How to use reviews and testimonials to your advantage
Make the most of reviews for SEO
Encouraging your customers to write reviews about your products not only builds awareness and trust, but it can also boost your SEO. Reviews are SEO powerhouses: they are user-generated content packed with relevant keywords. Take advantage of reviews to regularly update your product pages with fresh content that search engines can crawl. You can do this by adding a plugin to your website that displays reviews next to your products.
Reviews also provide great content for rich snippets in SERPs - and since rich snippet reviews can increase click-through rates by 10-20%, this isn't something that you should ignore.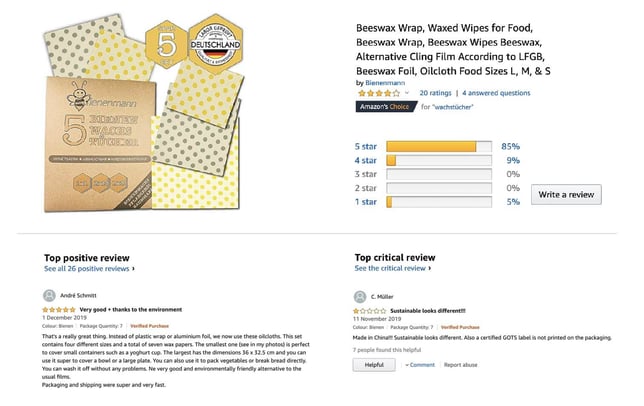 Respond to negative reviews
Never leave a negative review unanswered. If you do, you're missing out on a chance to show potential customers that you know how to handle complaints and provide support. Always remain calm and professional, and offer to find a solution. Suggesting to take the conversation elsewhere - to a customer support call or a live chat - is also a good idea.
Incorporate testimonials into your social media strategy
Testimonials can serve as great conversation starters on social media. Whenever you receive a compliment from a client, thank them in a social media post and share it with your community. Encourage your customers to post photos of themselves using your product: you can re-share these endorsements to inspire trust among your followers.
You can also enlist influencers to create testimonials for social media use. The Australian self-tanner company Bondi Sands, for example, has created an entire campaign based on testimonials. They partnered with influencers to create videos of them using Bondi Sands products as a part of their self-tanning routine. They chose influencers that are not only popular but also relatable so that customers can see themselves using the same products.
We hope this overview will help you be more strategic about asking for reviews and testimonials. Any e-commerce business can benefit from social proof, it's just a matter of using them wisely!