Written By
Louise
On Nov, 14 2019
6 minute read
Looking solely at Maxime Pruvost's long list of accomplishments, you wouldn't be alone in assuming he's a lot older than he actually is. The French-born entrepreneur and tech-developer spent the past decade building an impressive resume, working as a business intelligence consultant, founding two successful tech startups, and recently launching the new Carts Guru software with the capability to change the face of marketing automation.
To help out with the global launch of this new software, Max flew from Carts Guru's tech-hub in San Francisco to the Barcelona HQ offices. This is where we managed to steal 10 minutes of his valuable time for a quick chat.
Founding Carts Guru
Clearly proud of what he's created, Max is eager to dive right into an in-depth explanation of this fancy new product, but we're determined to start at the beginning. With such a strong tech background, what drew him to the e-commerce sector?
"Between David and myself, we have a lot of experience in the e-commerce world. We realized a long time ago that this is a super fast-paced industry that is only going to gain more importance in the future, and we wanted to be a part of that" Max says. "We always wanted to create a platform that could take care of every online marketing need in one place, automating not just communications, but also the process of building customer relationships. We had lofty dreams but decided that a smart first step would be to get our foot in the door with a more specific product. From our work with e-merchants in the past, we knew that cart abandonment was an issue that no one was really doing anything to fix."
And with 68% of all online shopping carts being abandoned before a purchase is made, Max and David had definitely identified a serious pain-point for e-commerce stores.
"So we picked this as the foundational use-case that we would grow our business from. Solving the problem of 'cart abandonment' was always just the first step in the plan, a necessary first step to prove our capabilities before growing into the company we'd always envisioned".
Building the Initial Product
When building a company from the ground up, things rarely go smoothly. Especially when what you're building is a tech startup. But with a bit of experience and a foundational idea as solid as abandoned cart retargeting, Max told us things went well right from the start.
"Carts Guru was the second company David and I created together, and we learned a lot while creating the first one, so this time around it actually went pretty smoothly. We had a simple idea and a simple problem we wanted to solve. At the time, abandoned cart retargeting didn't go further than sending a reminder email, and we knew that we could bring so much more to the table. We developed a product that enabled e-merchants to create dynamic workflows where they could send personalized messages across multiple channels."
Max tells me.
"Our main aim throughout the whole process was to build a solid platform that we could easily scale in the future".
Why San Francisco?
With a solid understanding of what Carts Guru was set to become, Max moved San Francisco to get the production of the software underway, while David remained in Europe handling the finance, sales and marketing sides of the operation.
"We decided to base our tech-team in San Francisco because, as far as tech goes, it's really the only place to be. San Francisco is home to the best tech companies in the world, so everything here is made to the highest standards and of the best quality. Because of this, San Francisco is where the talent is. That's a huge part of why we wanted to base ourselves here, to recruit top talent and to have our product developed by the best in the business." Max tells me.
And the San Francisco tech-scene doesn't just attract talent with the right skills, but also the right mindset.
"It's a super fast-paced ecosystem, meaning that only people with a certain drive and intensity are drawn to it. This is exactly what we want in our employees; not just the skills but the growth-orientated mindset to go with them".
We were curious to know: does being located in San Francisco also mean there's a risk of the top talent being poached by the biggest names in tech?
"Actually, one of the best things about working in San Francisco is the motivation you get from being surrounded by global tech giants. If we want to establish ourselves as a major player, we have to be where they already are. That's San Francisco - it instills a healthy amount of competition". Max comments.
"And you can't discount the networking opportunities. If you want to be present at the most influential events, networking with the big names in tech, San Francisco is definitely the place to be".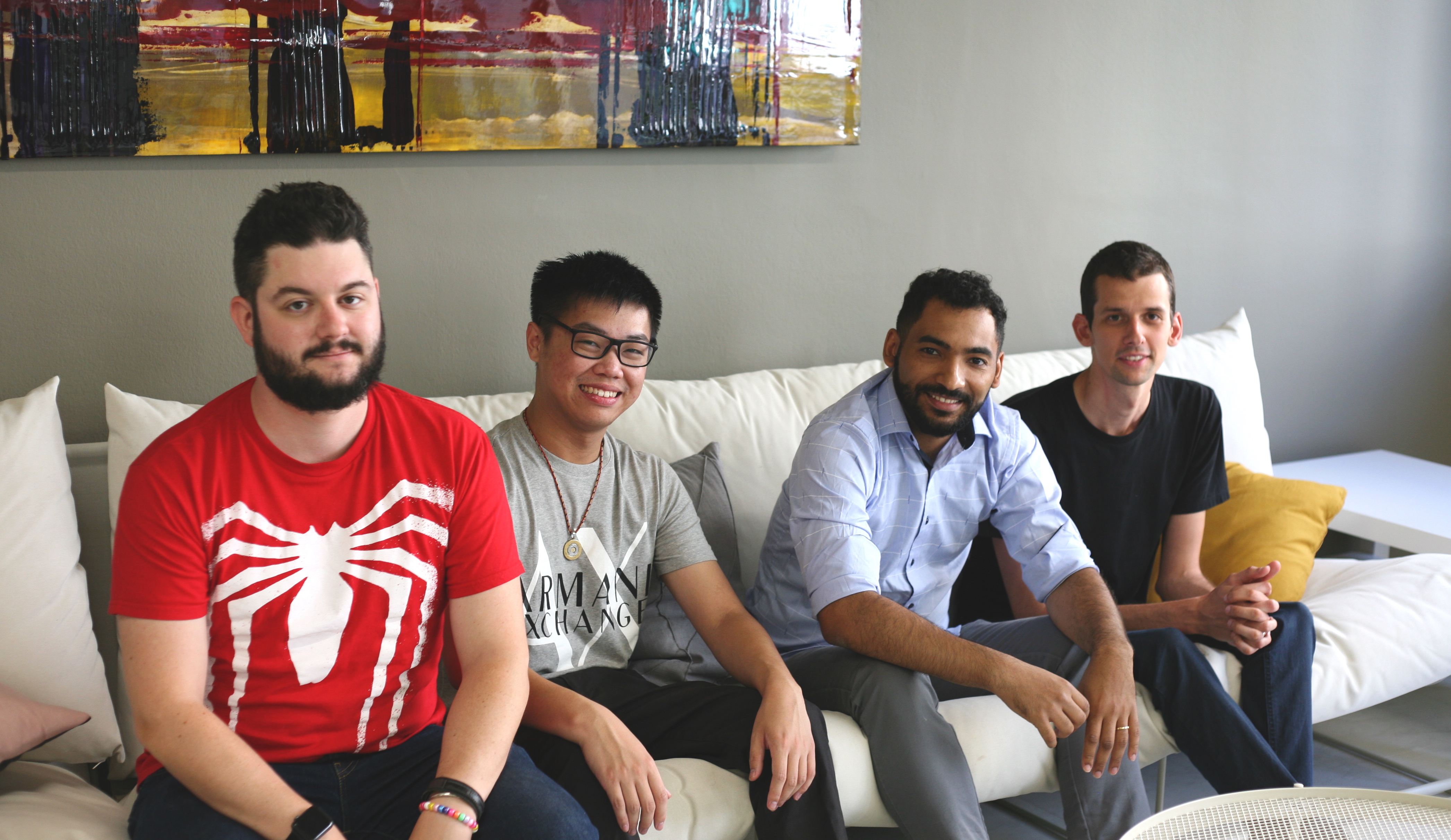 Carts Guru's Exciting New Software
Finally, Max tells us all about this revolutionary new software platform and the benefits it's going to bring to Carts Guru's customers.
"Upgrading from the old Carts Guru to the new will be huge for our customers," Max he says excitedly. "They will be able to build their entire online marketing campaigns from scratch, all on our platform".
"We will provide e-merchants with beautiful messaging templates to be used for specific campaign types so that every email, text or Facebook message perfectly reflects their brand's image. E-merchants can then personalize the journey of each customer with our intuitive workflows."
Max is quick to assure me that it's not all about the pretty messaging templates and stresses the importance that data and analytics play in the new software.
"Our new product is totally data-driven. We give users 360-degree analytics to track the success of their campaigns in our new app. The dashboard is both powerful and simple, allowing our users to view all relevant KPI's together so that they can constantly track the success of their campaign. But it's not just about the successes, users can also pinpoint the exact moment that a potential customer drops off, making e-merchants instantly aware what point of the sale cycle needs the most improvement".
It's a big switch that Carts Guru is making. When it came to retargeting abandoned carts, they were a big fish in a relatively small pond. By entering the world of Marketing Automation, Carts Guru is setting itself up against some intense competition. So I ask Max, what will set this platform apart?
"The reason I'm so excited to launch our new product is because it's unlike anything else on the market. We worked really hard to find the right balance between keeping the tool simple and user-friendly, while still offering quite complex features. I think we've managed to walk that line really well. No other automation tools offer the same options when it comes to user experience; our new product is very intuitive and easy to use and that's something we're really proud of."
He's right. The other marketing automation tools on the market are either overly confusing to use or focus solely on one marketing channel. They leave e-merchants with the difficult task of managing many different tools and then trying to analyze the data from each in a cohesive way.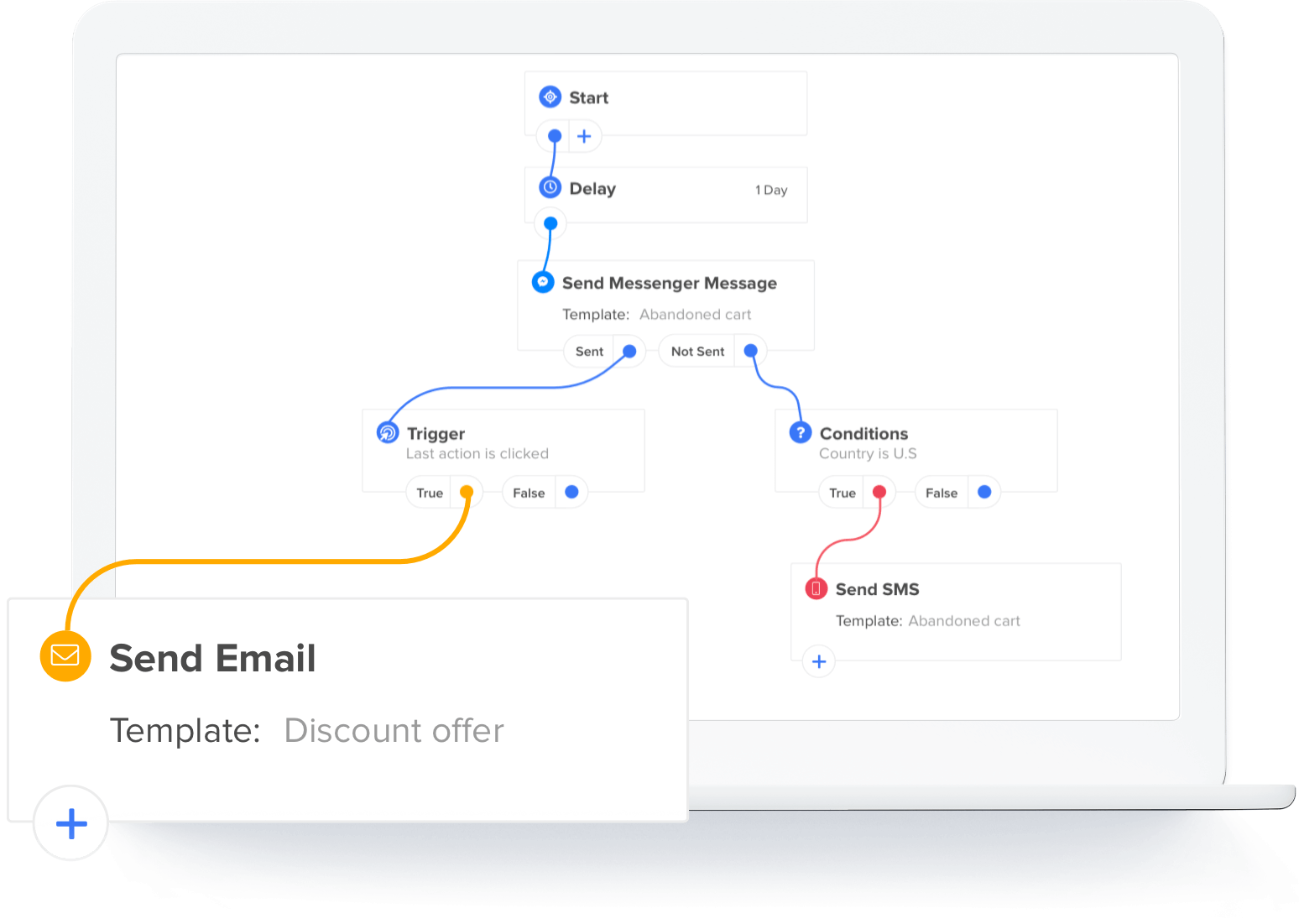 The Importance of Multi-Channel Campaigns
"Our multi-channel campaigns really help us stand out from the crowd," Max tells me. "We ensure that our users reach their ideal customer base, wherever they are, while completely removing the many annoyances that come with synchronizing data from separate campaigns and tools".
"Customers are individuals who spend their time across many different platforms. It is the job of the marketer to find their customers and target them wherever they are and this requires using multiple channels"
Multichannel marketing is undeniably the way forward. Identifying a customer's favorite channels not only means you're able to find them easily, but it also means you won't waste time trying to reach them on the wrong channel, sending messages that will never be opened. Instead, you can prioritize the channels that work.
"Multichannel campaigns also provide a built-in back-up plan". Max elaborates, "e-merchants can design our custom workflows so that they first reach out to a customer over their preferred medium, say Facebook, wait a set amount of time for the customer to react to the message or make a purchase, then try again over another medium, like email or SMS."
Personalizing the Experience
After all the excitement about Multichannel Marketing, Max is quick to assure me that the competitive features of the new Carts Guru don't stop there. "Our in-depth segmentation capabilities are another thing that really helps us stand out from our competitors"
He explains, "By segmenting their audience, our customers are able to send personalized messaging to the right audience, at the right time. We collect the data and show our users how to utilize it to segment their audience in the best way. We aren't just trying to ensure that our customers have an enjoyable user-journey, but that their customers do too".
So, What Next?
The future looks pretty exciting for Carts Guru!
"I'm super excited to be launching this new product, it's is a huge milestone for us. A lot of work has gone into it over the past few years and it's finally all paying off. I truly believe that what we've created is a great product to help not just our customers, but also their customers".
"Over the past year, we've completely redefined our platform from scratch - it's essentially an entirely new program. This has meant a lot of hard work from everyone, and seeing how proud the tech team is of all this hard work is highly rewarding".
By no means is all the hard work is done. According to Max, it's never done.
"When building our new product, our main focus was that the technology at its base is solid so that it's scalable for the future. This new product has never been a finishing point, I've already got V2, V3, and V4 in the back of my mind. If I didn't, we'd be left behind".