Written By
Louise
On Jul, 9 2019
9 minute read
E-commerce is a great space to position yourself in as an entrepreneur; worldwide online retail sales are on an upward trend and expected to hit over $4.8 trillion USD by 2021 - there were 258.9 million online customers in 2018, in the United States alone.
No matter its appeal, building a profitable e-commerce website can seem like an impossible task. There are so many things for you to think about, from business strategy and website design, to marketing, sales, and customer service - it's dizzying stuff indeed.
It might seem like it's best left to the experts. But the truth is there are a number of excellent resources and strategies you can use to build an online store from scratch - or take your current e-commerce store to the next level.
Follow the steps outlined in this guide to build an e-commerce site that will attract and convert customers, reduce your cart abandonment rate, and avoid other pitfalls along the way.
STEP 1: Do your research
Whether you're starting a new online store today, or you've reached a plateau in your sales and want to grow, the first thing you need to do is answer some fundamental questions.
What do you want to sell?
Online research quickly shows you the markets you might be interested in. For example, of the U.S internet users who purchased online in 2018:
57% bought clothing
47% bought shoes
40% bought computer electronics
36% bought books, music, and games
32% bought cosmetics and body care
These are macro trends and, while useful to know, they can't really help you choose the real hotcakes.
On the other hand, Google Keyword Planner can show you which exact terms people are typing into Google and their associated search volume and competitiveness. When using the planner, be aware that single-word terms are too broad: for example, "shoes" gives you no indication what the person wants (they might want to buy shoe cleaner, sell shoes, find shoelaces, etc.).
Long tail keywords of four to six words, however, are more descriptive: look for phrases like "men's white running shoes size 11". Not only do keywords like these account for 70% of all search traffic, but long tail terms with a high search volume are also a good indication of a popular niche. You can exploit this with your e-commerce store, but be careful to avoid terms with very few monthly searches as these won't get you many customers.
Next, look at what other online retailers are doing. Start with the world's largest online e-commerce platforms - Amazon and Alibaba - where you will see best sellers, trending items and interesting product lines. This will give you a clear indication of what works and what doesn't. You can also browse local seller sites and other retailers for inspiration.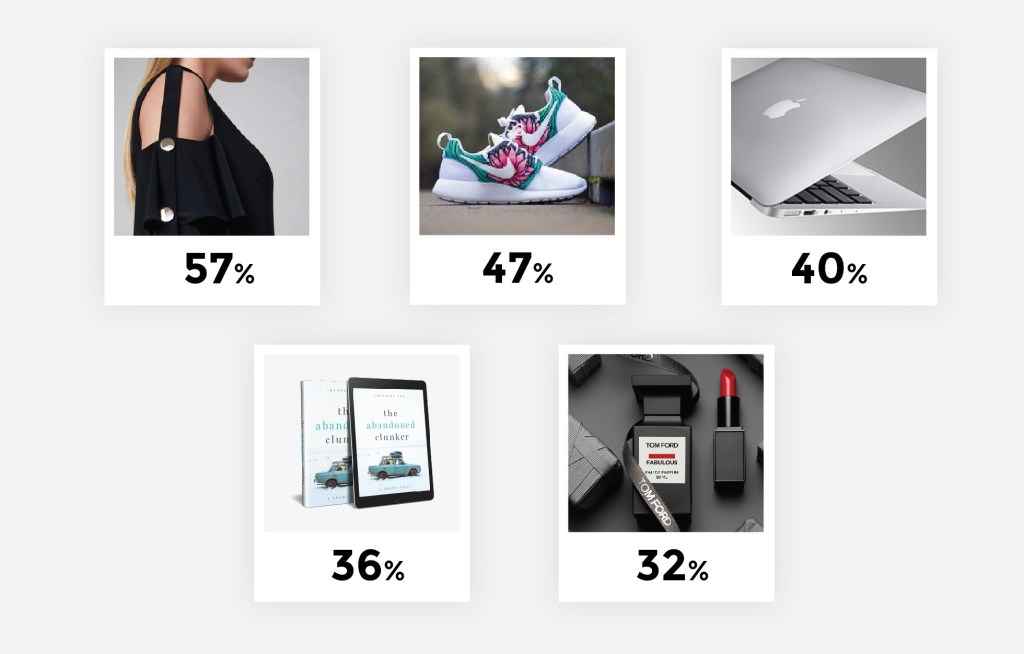 Who is your target audience?
As Seth Godin says "everyone is not your customer". We agree: If you try to target everyone, you'll end up selling to no-one. So, how do you choose who to target?
Google Analytics is an amazing resource if you already have a store up and running (see how to set it up here). You can set up specific dashboards that bring together useful statistics, including demographics, interests, referring sites, search terms, onsite behavior, sex, and much more. If you're not sure how to set up a Dashboard within Google Analytics, there's a brilliant plug-and-play option; the Google Analytics Solutions Gallery, which collates and rates dashboards from thousands of other users. Simply choose the e-commerce dashboard you want and install it. Et voilà, you instantly have all the data you need!
Tools like ours have their own analytics software built into the platform. This way, you'll be able to see all the data you need to define and target your audience (and then optimize your sales!).
We also recommend Inc's complete guide to conducting market research, which will help you get to know your customer. Once you know who your ideal customers are, we recommend building comprehensive buyer personas (personalized descriptions of your primary clients), as these will help you when targeting your marketing and advertising campaigns.
How big is my niche market?
If you haven't already fallen in love with Google Trends, now's the time to swipe right. Simply type in the terms you are interested in ("men's shoes", for example), and you'll see whether its popularity is growing over time. You can look at data from the last week, the last five years, and everything in between.
In the screenshot below, you can see that search volume for "men's shoes" has steadily grown over the past five years, with regular peaks over the holiday period.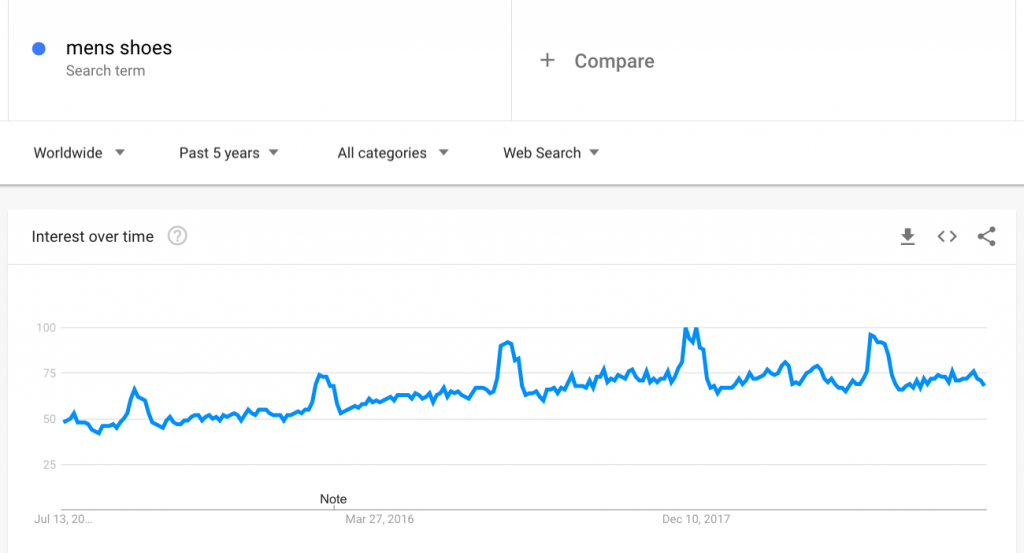 You can also compare several search terms at once to see which are growing in popularity and which are fading. In the screenshots below, you can see where the searches are most popular (which will help with ad targeting) and which are trending. It also gives you a number of other related terms to explore; the fact that "men's shoes near me" has exploded 1,900% is pretty noteworthy!


Who are your competitors?
You also need to scope out the competition. This could be local sellers, people in the same niche, and people targeting the same markets. Find out:
What they're selling and at what price
Which ads they're running
Which keywords they're targeting
Which social platforms they're active on
There are also a number of excellent (paid and free) competitor analysis tools you can take advantage of, which Neil Patel breaks down in this useful blog post about improving your site traffic.
STEP 2: Choose an e-commerce platform
Your e-commerce store is the solid foundation of your business. We recommend that small business owners with a tight budget go for a plug-and-play option, rather than choosing to build a site from the ground up, as that can take months of front-end design and back-end development.
But if you're more established and are expecting a large amount of traffic and transactions, it might be worth shelling out for something more robust that easily handles the traffic, customer service issues and payments.
Note that if you do decide to build your site from the ground up, make sure to optimize it for mobile. According to Pixel Union, four-fifths of Americans shop online, more than half of them making purchases on mobile. On the flipside, users who have a negative experience in your mobile store are 62% less likely to purchase in the future. For this reason, a robust mobile platform, with mobile-native payment gateways are not optional extras anymore.
In alphabetical order, here are the e-commerce platforms we recommend and support at Carts Guru:
Magento:Although not a plug and play solution, Magento is a robust option for bigger e-commerce stores. Pricing ranges from a free 'community' version, with enterprise support packages upward of $US 22,000.
Prestashop:This is a free and open-source e-commerce solution. Additional features cost between $50 to $150 per add-on and it also offers the option to create and sell digital products.
Shopify:Shopify is generally considered to be the industry leader. It offers access to online marketplaces and social media sales channels among other solid features. Basic plans range from $29 USD per month up to $299 per month. They also offer an Enterprise solution.
WooCommerce: If you opt for a Wordpress site, WooCommerce is the plugin you need. WooCommerce says you can have a high-functioning site for $662 ($55 per month), with customizations pushing that to $1,000.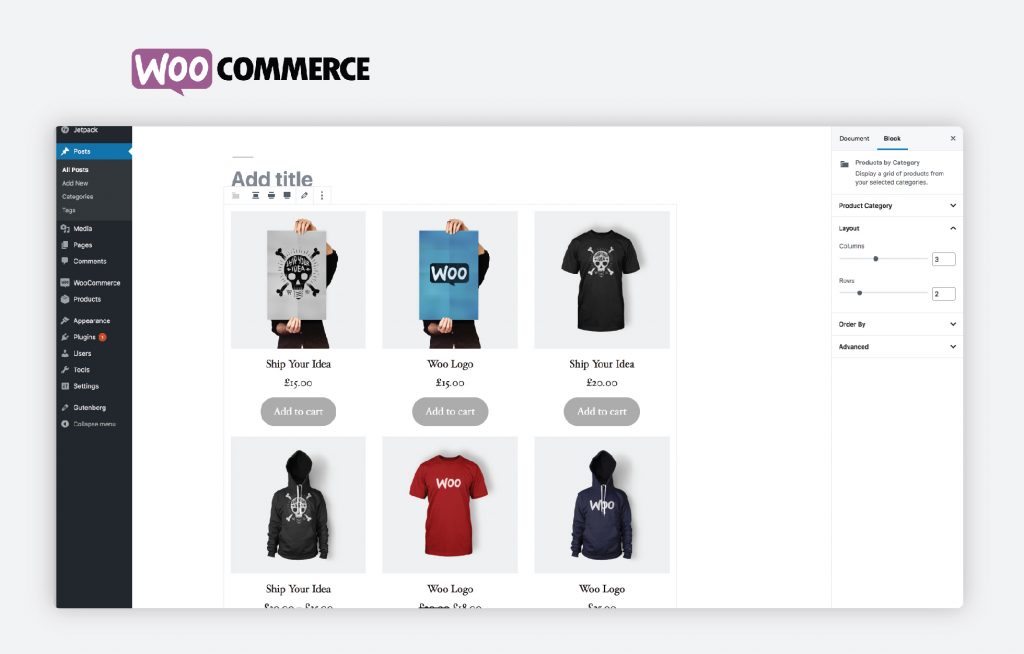 STEP 3: Select a payment gateway
If you are building your shop or site from scratch, then you will have to think about payment gateways. The importance of these systems can't be understated. If your customers can't pay quickly, easily and securely, then they aren't going to trust anything else about your brand, company or site. Again, there is no solution that will suit every business, but there are enough options out there that you should be able to find something that is the right match for you.
STEP 4: Make a marketing strategy
Now it's time to think strategy. Your objectives will be defined by your current situation, your budget, and the resources and tools you have available. To make things more manageable, you can think about it as a series of questions.
Do I use Facebook/Social advertising or Google Ads/search marketing? Agency Analytics has a quick guide to doing that.
Do I engage in influencer marketing? Twitter reported in 2016 that 40% of active users bought something based on a Tweet from an influencer. For a guide on how to identify influencers, get meaningful content out there and monitor their performance, check out this post by Disruptive Advertising.
What keywords am I going to use for SEO? Use Keyword Planner, Ubersuggest, Google Trends, and Google autocomplete searches to help you. Also, see this post by consultancy Reliablesoft for a strategy on how to do that.
How will your customers access information about returns policies? See this post called How 10 e-commerce sites present returns policies for more.
How will you get people to come back to their abandoned carts and make a purchase?
For more, talk to us here at Cart Guru on the chat or by email at contact@carts.guru.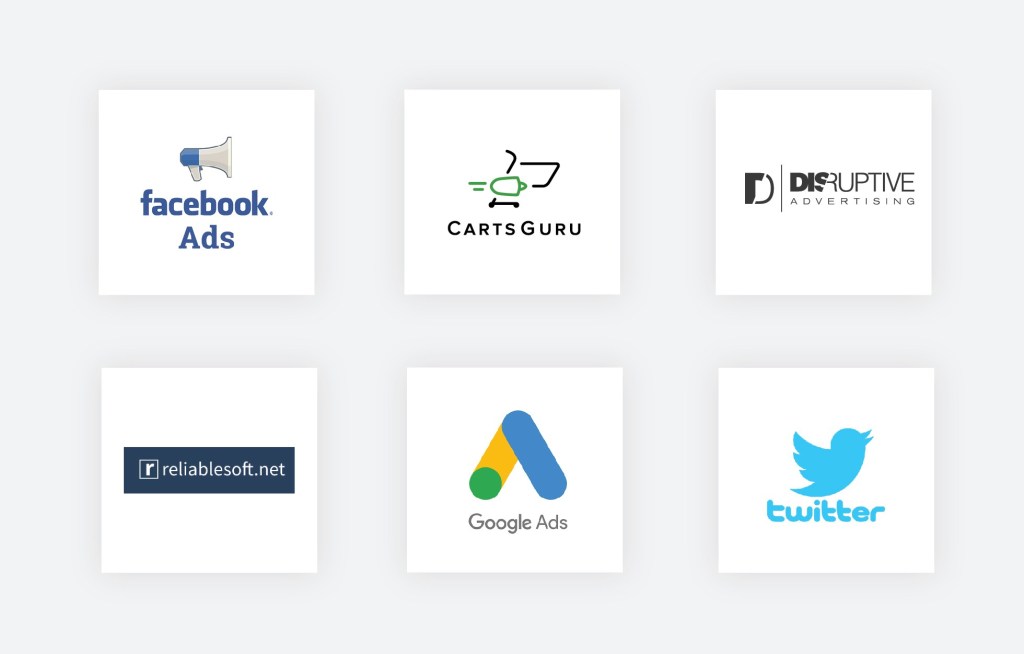 STEP 5: Measure your performance and optimize, optimize and optimize again!
The last and most crucial step is one that you will do regularly, like a check-up. By keeping a keen eye on your metrics, you can see what is and isn't working, in real-time, so you can change tack if that's what you need.
But for businesses both old and new, it can sometimes be tough to work out the questions you should ask and which metrics you should follow closely. If you want to grow, retain customers and avoid unexpected challenges, we recommend that you keep your eye on the following things:
Add to Cart ratio: How many of the product page visits turn into cart-icon clicks?
Conversion Rate: What percentage of site visitors made a purchase?
Referrals: Where did those customers come from? Social channels, search engines, referrals or affiliates, etc.
Average Order Value (AOV): How much do certain types of customers spend?
Cart Abandonment Rate: What percentage of customers stop shopping before completing payment?
Revenue on Advertising Spend—ROAS: How well did your investment in online advertising convert into sales?
Customer Lifetime Value—CLV: On average, how much are your customers spending over the long-term?
By keeping an eye on your KPIs, you are free to enjoy your business and benefit from the revenues rolling in. Good luck with your new project!
We hope you've found this guide useful - if you still have some burning questions, please get in touch with our friendly team today.