Written By
Ryan Gould
On Jun, 4 2020
7 minute read
At the start of 2019, Forrester Research forecasted B2B e-commerce in the U.S. will reach $1.8 trillion and account for 17% of all B2B sales by 2023. However, COVID-19 has changed all of that. Forrester has updated its retail forecasts reflecting that global retail sales will be hit hard in 2020 and will contract by 9.6%, while eCommerce will remain flat. Today, more than ever before, you need a winning eCommerce content strategy to attract online consumers and convert them to be buyers of your products and services.
A consistent brand messaging strategy across your entire site is our first recommendation to achieving a killer eCommerce content strategy. Once you have a consistent brand message, it is important to create content that is consistent with the message and then to optimize your content so that buyers will find it, as they search for products and services that they need and want.
Getting the content on your eCommerce site to deliver the optimum message that consistently maximizes sales requires a careful, analytical approach. Start with a content audit, and follow the data trail of visitors to your current eCommerce site, and especially the data trail of visitors who leave (or bounce) after the first few pages. You can gain important insights into the effectiveness of your content by studying the data trail of the visitors who bounce.
If your present eCommerce site is found lacking and not getting visitors to convert, you may need to update your content beginning with your brand messaging, and then optimize how your site performs all the way down to the individual product categories.
Brand consistency is proven to convert
The first important thing to do, if you haven't already done so, is to create an effective brand message. Messaging helps you drum up a sense of mission in your team that is aligned to your company's goals, values, and ideals. It is a set of guidelines that your teams can follow to communicate the value of your products and services, and it will be an integral part of your eCommerce content strategy.
Next, you need a brand messaging framework to help your teams create everything from your unique selling points (USPs) to your eCommerce website landing pages, Facebook posts, Twitter feeds, webinars, sales pages, and every piece of content in between that supports marketing your eCommerce offerings.
When you have a consistent brand messaging framework working across your online content, it will unify your teams and make them more productive with their time and efforts and their output in advertising, marketing, sales, and support will move to the same beat. Buyers have been proven to respond to that by purchasing products and services. According to a study by Forbes, presenting a brand consistently across all platforms can increase revenue by up to 23%.
Presenting a unified message about your brand identity and company values across your product packaging, social media posts, website, and promotional material, is important not only because it translates to higher revenue, but also to ensure you don't waste resources. When your content contributors follow a messaging framework consistently, this often mitigates the time and money spent on campaigns that cause confusion, or even put-off potential customers, because the message is weak and ineffective.
Here are four steps you can implement to create a winning brand messaging framework for your eCommerce site: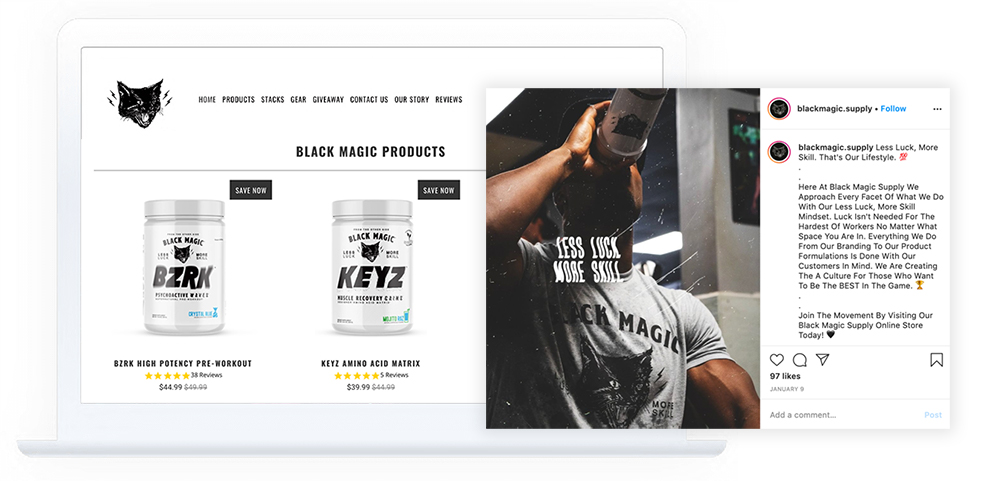 1. Create a company mission statement
An amazing company mission statement will do just two things, but do them very well: tell your customers and employees what you do, and why you do it. And second, what you help your customers do better. That sounds easy, but it's not. It is very hard. That is why companies struggle to get it right, but those who do, reap amazing results.
A really great example is Tesla's mission statement: "To accelerate the world's transition to sustainable energy." It is succinct, inspiring, and captures all of the requirements without wasting a single word.
A great company mission statement will have a lot of mileage, so don't focus on short-term goals. It will also differentiate and focus your content and should help your marketing contributors to focus on what is important to effectively represent the brand and its mission to your audience.
2. Align the mission statement to a great tagline
A great tagline is like a good elevator-pitch, and usually only a sentence or two, that will flesh out and explain the mission of your company in more detail—and not bore the audience after the first line. It will be especially good for offering leads the insights into why you offer the products and services you are selling. This is probably going to be the part of your eCommerce content strategy that future customers and prospects will remember long after they have visited your website, and bring them back to you when they are ready to purchase. Some great examples here.
3. Craft a value proposition
This is the unique value that you bring to your products and services, that your competitor can't. What expertise does your company have, that other companies do not? It should cover three areas: who you help, what you help them with, and why you help them. This is not a platform to talk about product or service features, but rather think beyond that to the real pain points that your target audience is dealing with. YouTube is a great example to showcase here: "Our mission is to give everyone a voice and to show them the world." See some more great examples here.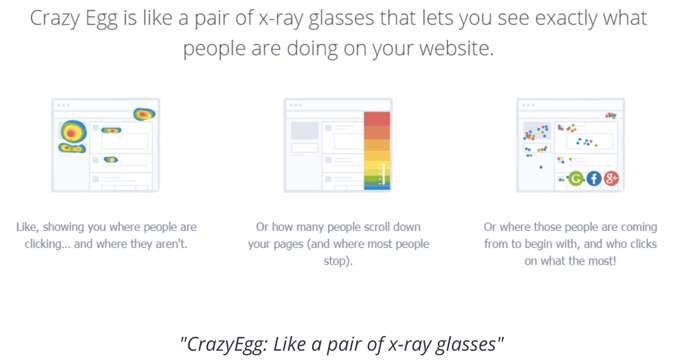 4. Communicate your brand pillars
In eCommerce marketing, communicating your brand pillars, or USPs, clearly and quickly is the key to getting potential customers to convert on your site. Up to this point, all of the above elements related to your brand messaging framework are conceptual. This is where you explain the real-life impacts that customers can experience by using your product or service, so make sure you use concrete examples. Some great ideas that you can refer to are here.
Creating interesting and viral content to communicate your brand pillars is the best way to tell your customers and potentials why your company is different from the competition. You can get these USPs in front of your target audience with traditional media advertising and brand marketing campaigns, and/or by leveraging the power of social media to drive brand awareness. A strong presence on the top social networks like Facebook, LinkedIn, Twitter, Instagram, and working with social media influencers can be a very successful way for companies to communicate their USPs. For eCommerce in particular, it is very important to integrate your USPs as taglines on your web page, or as a bulleted list on a product page.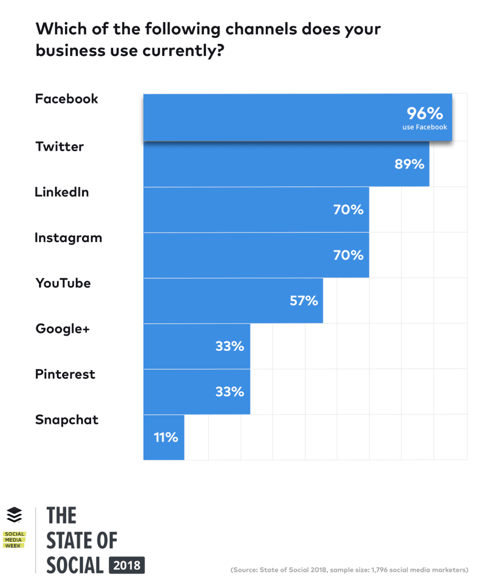 Optimize content for conversion
With today's rapidly declining attention spans, even a one-second delay in website load time can contribute to frustration that causes an eCommerce site's bounce rate to increase. It is important to know which product pages on your eCommerce site should load more quickly than others, and which pages can sacrifice speed for higher-resolution images, videos, or other dynamic content that takes longer to load. This will depend entirely on your customers' expectations for online shopping in that particular product category.
The average page load time was 3.88 seconds across Internet Retailer's "Top 1000" sites. Pages for certain product categories such as home furnishings/houseware require, on average, one second longer to load because they contain high-resolution images. Today, eCommerce customers shopping online in that product category have come to expect more visually impactful content, which contributes to the overall page load time.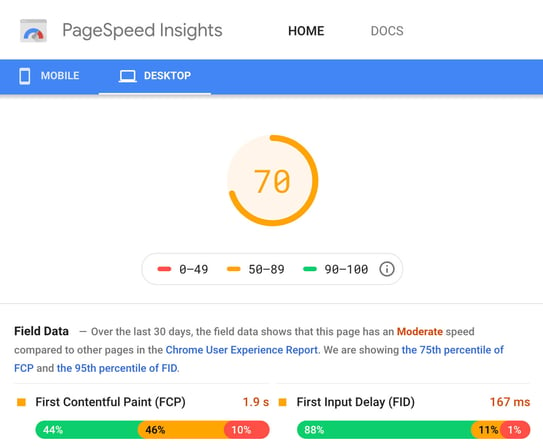 Categories matter
Automotive accessories, on the other hand, are one-second faster and can get by with thumbnail images needing less time to load. For this eCommerce category, online shoppers have come to expect product information in the form of text, and they do not expect high-resolution images.
In other categories, customers may expect to see reviews, comparisons, and even video recommendations. It's finding the right balance between customer expectations and aesthetics on one hand and quick functionality on the other.
In order to optimize your site performance for more conversion, you must correlate eCommerce customer expectations with how your site performs in each product category. This will help you understand how fast the site should load in each, how much revenue is at stake, and where to begin making changes.
If your eCommerce product or service category requires dynamic, high-resolution content then consider moving the content closer to your online shoppers. This way, you can reduce the bounce rates by enabling content caching in order to ensure your site visitors experience a fast load time even during peak hours.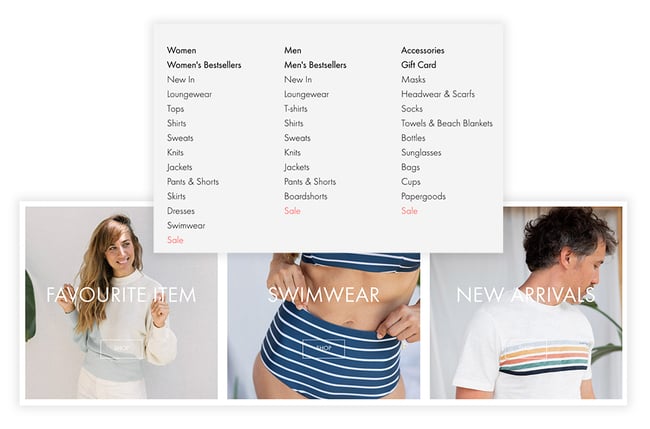 A note on cloud-based content delivery networks
Cloud-based content delivery networks (CDNs) provide a globally-distributed network of proxy servers which cache content at edge locations and ensure faster delivery of your website content from wherever your customers access it — thus improving access speed for downloading dynamic, high-resolution content. All of the major cloud computing ecosystems—AWS, Microsoft Azure, and Google Cloud, offer this capability.
Conclusion
Being consistent with your brand messaging across all of your eCommerce content and marketing activities, while also doing the back-end work to make sure that your website is well optimized, are two important ways to boost conversions for eCommerce companies. Implement these important steps and you are sure to start seeing results.
Guest written by Ryan Gould, Vice President of Strategy and Marketing Services of ElevationB2B. From legacy Fortune 100 institutions to inventive start-ups, Ryan brings extensive experience with a wide range of B2B clients. He skillfully architects and manages the delivery of integrated marketing programs, and believes strongly in strategy, not just tactics, that effectively aligns sales and marketing teams within organizations.