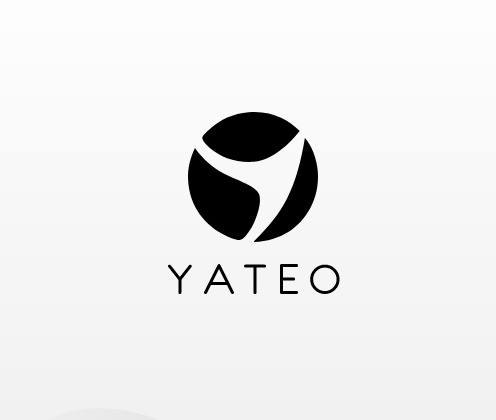 When promoting your online store, there are several strategies you can utilize:
SEO optimization, to help customers find your store on search engines
Content marketing, to engage with your customer's
Automatic retargeting, to improve your conversion rate
And paid advertising, to increase site visits
In this article, we will focus on paid advertising for e-commerce. Paid advertising gives your site visibility, without which there is no traffic, and therefore, no sales.
We will advise you on numerous paid advertising strategies, and help you determine the best advertising strategy to implement for your e-commerce store. The visibility and eventual success of your website depend on it.
1. SEA Referencing
The first paid strategy is search engine advertising or SEA. This type of advertising allows you to ensure that your site appears high up on search engines--primarily on Google since this is where 90% of people search.
Search Engine Advertising is based on a bidding system whereby you invest in a certain query and pay a specific 'price per click'.
Running an SEA campaign helps your website to appear on the highest pages of certain search results. SEA campaigns are a great option for e-merchants with a strict advertising budget, as Google's platform (Google Ads) allows you to view your campaign results at any given moment in time; and increase or decrease your daily allocated budget, or stop your campaign whenever you wish.
SEA campaigns can be extremely profitable, as long as you focus on the right keywords. To ensure that you find the right keywords for your brand, it's a great idea to invest in Google Ads specialists such as the french agency YATEO. The team at YATEO knows exactly how to optimize your budget and can help you earn more money through SEA advertising.
2. Advertising Campaigns on Social Networks
Advertising across social media is one of the best ways for e-commerce stores to make money fast.
People spend a lot of time on social media and if you present the right advertising content to the right person, in the right place and at the right time, you can quickly attract many people to your e-commerce site.
This advertising approach consists of using highly developed advertising platforms, particularly Facebook and Instagram, which allow you to set up very advanced targeting criteria.
These advanced criteria allow e-merchants to specifically target the ideal audience on their favorite social network. Social network advertising is installed directly in the news feed or in advertising spaces, and these ads are unquestionably effective. Social media advertising can be particularly effective when advertising for events such as mother's day.
Social network advertising remains reasonably affordable, provided that you create relevant audiences (your targets) and design ads specific to each target group. Remember that you have to attract people's attention. You must, therefore, be prepared to devote some time to the design of your ad so that it is eye-catching and appealing.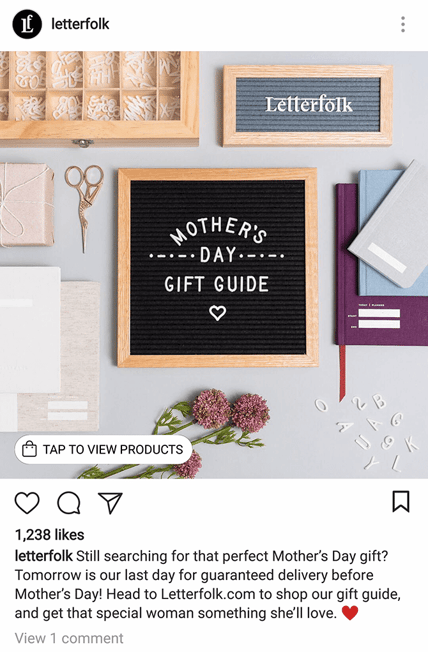 3. Remarketing on Facebook
Facebook allows you to set up "remarketing" campaigns. This means that thanks to a cracking code installed on your e-commerce site (called a "pixel"), Facebook can help you find all the people who have browsed your site without making a purchase. Then, they are offered an advertisement completely adapted to their needs, so that they come back to your e-commerce site and make a purchase there.
This can be hugely effective because your advertising content is shown to people who have already consulted your site. The objective is to convert them this time into customers.
You can take this browse retargeting to the next level with a multichannel marketing automation software. Instead of just retargeting over Facebook, combine the power of Facebook Messenger, SMS, and email to reach every lost customer on their preferred channel.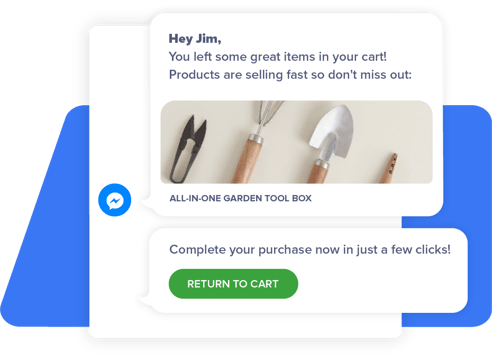 4. Remarketing on Google
Thanks to the Google Ads tool, you have the possibility to install a tracking code on your site, so that you can find visitors who browsed your website, particularly those visitors that you have not managed to convert into buyers.
This works similarly to Facebook: you have to create audiences and then specific ads to reach each audience.
It's relatively efficient: you can get good results with this type of campaign.

Visual from https://www.blog.google/
5. Google Shopping
If you're looking for an easy way to boost your profits fast, it's hard to go past Google Shopping.
When a visitor searches for a specific product, you have the possibility of making your product appear on the "shopping" section of Google, which is found at the top of most product-search pages.
The process is simple, the user Googles a product, then sees a series of products appear at the top of their search page. The price is indicated as well as the name of the e-merchant, and in just one click the customer can view the product in your online store.
Setting up advertising campaigns on Google Shopping will allow you to capture countless visitors. As long as your sales site is optimized and strategically designed, success is all but guaranteed.
To showcase your products in Google Shopping you must first install your products and relevant product information in the "merchant center". Then, Google Ads will allow you to start your campaigns.
Again, for optimal results and optimized campaigns, it is better to get help and advice from e-commerce ads specialists. Campaigns are not easy to set up, and neither is creating the flow of products in the merchant center.
A properly optimized Google Shopping campaign is a great way to see a return on investment fast.

6. Advertising on YouTube
YouTube is the second most used search engine. If you want to boost the visibility of your e-commerce brand, you must be present on Youtube.
Using YouTube for your e-commerce site can be tremendously effective. It requires a very special investment because designing and producing videos requires time and a bit of technique. But nowadays, with few means you can make high-quality product videos.
YouTube also allows you to set up advertising campaigns on its platform. It is thanks to the Google Ads tool that you will be able to develop advertising campaigns on YouTube.
Knowing that YouTube is overtaking television in terms of audience size for a whole section of the population, being present on Youtube, and utilizing its advertising potential is highly critical.
7. Display Advertising
This type of advertising campaign consists of inserting banners on a network of websites that would be consulted by your ideal audiences. As an advertising format, it is very similar to traditional marketing. People, as they browse, bounce around on sites where they see your banner ad appear.
With Google's tool, for example, you have access to an enormous network of websites on which you can display a banner ad. Truthfully, it's an advertising technique that people have become considerably bored with. Be aware that this medium can seem out-dated so invest in this medium sparingly.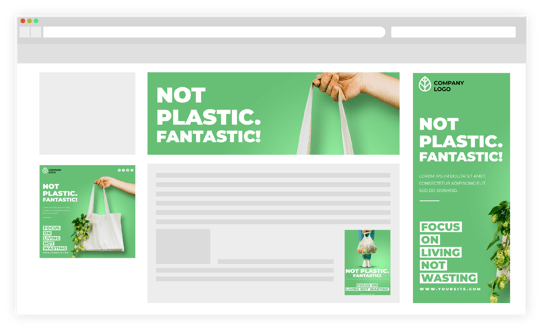 8. Contests
Widely used by many brands and e-commerce sites, launching a contest can prove to be very effective in boosting your sales. It's an easy way to make yourself known all in a short time. In addition, it is the ideal way to capture new internet users who are genuinely interested in your products.
To do this, you must choose the right high-quality platform for the game design. This is essential because your game must be designed to attract people to your brand. Thus, some "low cost" competition game platforms are to be avoided.
Be aware that investing in a contest game must be underpinned by a real marketing strategy. If you make a game without determining a certain number of objectives to achieve, it is better not to take this approach at all.
For a contest to be successful, it is best to be accompanied by a good web agency.
Social media influencers have been on the rise for a long while. They accumulate followers and have a relatively strong impact on the products that their followers purchase.
Setting up a joint campaign with one or more influencers in your sector can be very lucrative for you. While this type of partnership is usually worthwhile, remember that it is an investment like any other. Depending on the level of "influence" held by the influencer, it can range from a simple gift to several thousand euros, dollars, or whichever currency you operate in.
You then take advantage of the influencer's community. With the help of the influencer, you can turn their fans into your customers. This can help you generate loads of traffic and drive sales on your e-commerce site.
9. Using Pinterest
Pinterest is a social network that helps boost sales on e-commerce sites. Pinterest is used to plan your life, which means planning future purchases. Visually appealing items are marketed particularly well over the medium, meaning fashion, design, decorative objects, etc sell well. Anything that is a "visual product" is a hit on Pinterest.
Setting up advertising campaigns on Pinterest is done using "e-com" pins. This tool helps you place certain products for sale with just one click. This means that if these Pinterest users see and click on your pin, they will end up on your site to purchase that item.
This method helps you to sell more to an audience that is specifically on this network to make purchases.