Written By
Louise
On Mar, 23 2020
3 minute read
With brick-and-mortar stores unable to open for the foreseeable future, the e-commerce industry has been given an unprecedented chance to dominate the global retail market. As an e-merchant, you'd better seize this opportunity with both hands.
We'll leave it to the world's doctors and news media to report on the quarantines, the lockdowns, and the virus itself. Instead, we'll use our platform to talk about how Coronavirus will affect the e-commerce industry, and what you should be doing to grow your business during the global lockdown.
Competition over customers has dropped drastically
Brick-and-mortar stores have always been the #1 competitor of the e-commerce industry. With this competition all but removed, e-merchants have been given a huge opportunity. You'd better make the most of it.
Prior to the outbreak of Coronavirus, 85% of customers shopped in physical stores. Now, many of those shoppers are being forced to shift online, at least for the foreseeable future. Even in areas that aren't yet under strict quarantine, 3 out of 4 customers said they are avoiding shopping centers and malls, and over half are skipping physical stores in general.
Over the past few years, global brands with both physical stores and an e-commerce presence have seen steady increases in the percentage of their sales that are made online. The current global crisis is already seeing an acceleration of this trend, with Carts Guru customers in the entertainment, online education, and grocery delivery industries already reporting a 12% week over week rise in revenue.
All industries have the potential to benefit, but some can accelerate
So, your e-commerce store doesn't sell hand sanitizer or toilet paper? Don't worry! All online industries have the potential to grow.
Every e-merchant should look at the range of products you offer, put yourself in the customer's position, and work out what product (or products) would be most useful in a lockdown. Then, reimagine your marketing strategy with those specific items in mind.
If you're marketing for a toy store - think puzzles over pogo-sticks
If you're selling clothes, try selling comfy pajamas instead of party dresses
If you're a sporting goods retailer, yoga mats will probably outsell bikes
Pinpoint any products that make people more comfortable, keep them entertained, or help them feel like they're doing something productive while they're stuck indoors.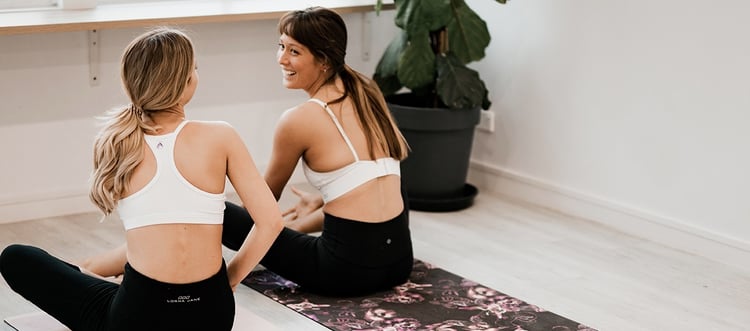 Retain new shoppers long-term
The global lockdown will expose an entirely new group of people to e-commerce. People who have never shopped online will be forced to try it for the first time out of necessity, particularly customers in older generations who have been more reluctant in the past.
It's your job as an e-merchant to ensure that these new online shoppers have the best possible experience so that they continue shopping online once they no longer need to. In the next weeks or months, you need to show new customers how easy, quick, and convenient online shopping has become. To do this you can:
Streamline the checkout process and make it as easy as possible
Make sure your shipping and returns policies are simple to understand
Send automated order confirmation emails to reassure customers that their purchase is on its way
Check-in with customers after a purchase has been delivered to make sure everything is okay
Take the coming weeks (or months) as an opportunity to show new customers how simple and convenient online shopping really is. Convince them of the benefits of e-commerce and you will not only gain their business for the remainder of the crisis - you will retain them as customers long-term and grow your business well into the future.
Online shopping is the ultimate cure for boredom
At the time of writing this article, the residents of France, Spain, and Italy are all under strict quarantine, unable to leave their home for any reason that isn't absolutely necessary. And although the lockdown is not yet enforced there, 32% of people in the US are already staying home whenever possible.
There's not a lot to do when you're quarantined inside your house or apartment. While everyone likes to think they'd spend their time productively - cleaning, knitting or reading a book - the reality is that people will be spending a lot of time online.
And what better way for people to calm their nerves and forget about the current crisis than by indulging in some online "retail therapy"? After all, clicking that 'complete purchase' button releases endorphins and makes you feel better.
We're here to help
The Carts Guru team hasn't gone anywhere. We're always available to help you with your e-commerce marketing needs. We're still working the same hours, answering emails, booking meetings, and taking calls, just from the safety of our own homes.
We'll help you keep your online marketing in order while your employees work from home. Marketing efforts can often fall to the wayside in times of crisis, but with marketing automation, you know you won't lose contact with your customers, or most importantly, miss a sales opportunity when that customer needs or wants something.
The potential for e-commerce growth over the coming weeks and months is huge. Don't let your online store miss out. Reach out to customers with relevant automated marketing materials, reassure them that it's business as usual on your end, and reap the rewards both immediately and in the long term.